FanDuel CEO Amy Howe Forecasts Profitability Amid Rising Competition
Posted on: November 5, 2023, 02:00h.
Last updated on: November 6, 2023, 11:20h.
FanDuel CEO Amy Howe recently reiterated that the largest U.S. online sportsbook operator will be profitable this year, while acknowledging an increasingly competitive landscape.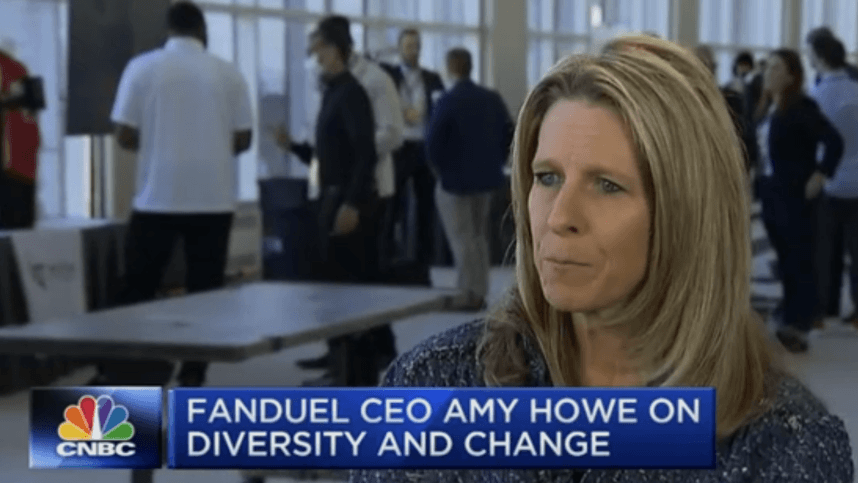 The unit of Flutter Entertainment (OTC: PDYPY) was profitable in the first half of this year, and Howe said FanDuel will likely achieve profitability based on earnings before interest, taxes, depreciation, and amortization (EBITDA) for all of 2023, making it the first internet sportsbook operator to accomplish that feat in the U.S.
In an interview with CNBC's Contessa Brewer at the CNBC Global Evolve virtual summit on Thursday, Howe said FanDuel is prepared to grapple with new entrants to the domestic sports betting fray, including Fanatics and Penn Entertainment's (NASDAQ: PENN) ESPN Bet.
What we know is you've got to have a superior product experience, right? At the end of the day, if your product doesn't work, it doesn't matter how great your brand is, you got to have a really phenomenal experience," Howe said in the interview.
FanDuel and DraftKings (NASDAQ: DKNG) currently combine for more than 70% of the U.S. online sports wagering market.
Early Days, Scale Essential
In noting that the U.S. sports betting industry is still in its formative stages, Howe acknowledged that scale is essential.
"One of the things that we're seeing, which is not dissimilar to many e-commerce industries, is that you've got to have scale," she told Brewer.
Scale can create efficiencies, and FanDuel and DraftKings are proving proficient at mastering that, underscoring why analysts are bullish on both operators. Of the 36 states and Washington, D.C. that currently permit regulated sports betting, FanDuel offers online or retail sportsbooks or both in 21 jurisdictions.
Cementing the status of FanDuel and DraftKings as market leaders are data suggesting the operators can efficiently retain customers, fostering enviable loyalty among those clients. At the same time, rivals struggle to compete on that front.
Barriers to Entry Still High
As an industry, sports wagering in the U.S. is still young, but barriers to entry remain elevated — a scenario that's amplified by the lead established by FanDuel and DraftKings.
In a world like online sports betting, the barriers to entry are high. You have to be licensed; you have to navigate a very complex regulatory environment. There are significant costs to spend in creating a great product and technology platform. And oh, by the way, you're spending a lot of money making sure that again, you can responsibly bring consumers to your platform," Howe told CNBC.
In about five and a half years, the domestic sports betting industry has claimed multiple victims, as several operators have thrown in the towel on the business or sold themselves. Others have dramatically scaled back related operations, opting not to throw good money after bad simply in the name of adding incremental market share.