F1 Las Vegas Prices Collapse as More than 10K Race Tickets Remain Unsold
Posted on: November 10, 2023, 11:42h.
Last updated on: November 14, 2023, 09:16h.
The rubber has finally hit the road on the demand for F1 seats at their original price points. With less than a week left until the inaugural F1 Las Vegas Grand Prix, more than 10K tickets remain unsold, causing ticket brokers and private resellers to reduce their asking prices to well under face value.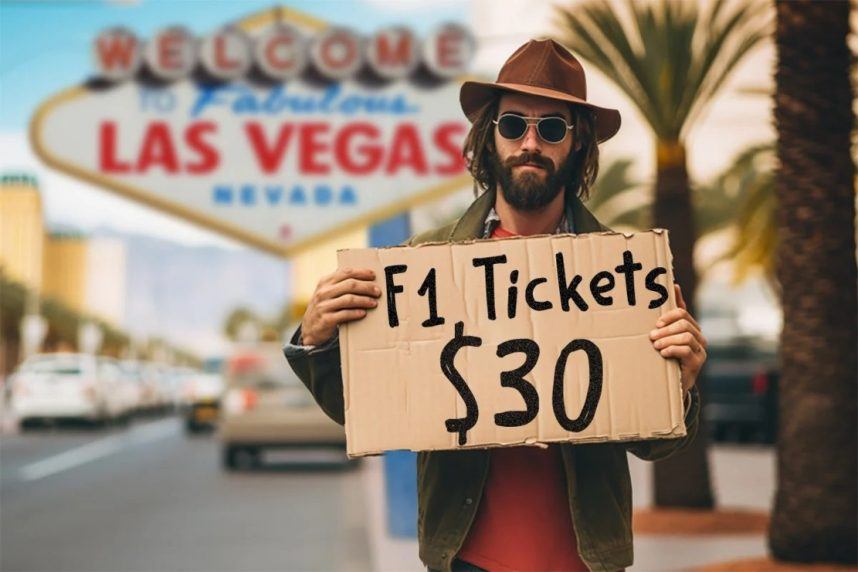 According to CNN, the average price of a grandstand seat during the race on Saturday, November 18, has plummeted by 50% since last year, from $2,000 to $1,060. In just the past month alone, according to TickPick, the same tickets fell 35%, from $1,645 to $1,060.
The average price to view Thursday's less-desirable practice run, and Friday's qualifying races, has fallen even more precipitously — by nearly 60%, according to CNN, from $825 to $342.
An initial allotment of 1,800 $500 standing-room-only tickets for the race quickly sold out last March.
A more detailed analysis conducted by Oversteer48.com, a motorsports website run by British racecar driver Alex Gassman, found 10K unsold tickets in the Sphere and East Harmon Zone grandstands alone as of November 8.
"That's a huge amount for an F1 event, especially considering there's a whole number of other grandstands that I couldn't get data for," Gassman wrote.

Ticket Value
Since Ticketmaster's Verified Resale (TVR) program places an artificial floor on how low tickets can be priced, the true measure of their current value can be found on other reselling platforms.
On StubHub, for example, Gassman found identical three-day tickets for an average of 36% less than through TVR, where the remaining tickets were already cheaper than the official prices.
The lowest-priced grandstand ticket Gassman found was $976, 45% less than the $1,772 TVR ask.
Why the Downforce?
Gassman blames the lack of demand primarily on the tickets being the most expensive F1 has ever issued. He also speculates that the waning popularity of Netflix's "Drive to Survive" F1 documentary series after five seasons is a factor. So, he claims, is the 2023 World Championship win by Max Verstappen and Red Bull, which practically guarantees their domination over the Las Vegas Grand Prix.
As the F1 gets nearer, I can only imagine the prices will keep coming down as the sellers panic," Gassman wrote. "If you want to try and grab a bargain, then holding your nerve for a few more days might just mean you net yourself a super cheap Vegas F1 ticket after all.
"That's what I'm planning on doing."
A survey of room rates during race weekend, conducted by Casino.org on Oct. 27, found a parallel decline. Since 13 Strip resorts first advertised their availabilities a year ago, their prices have fallen 58%.