ESPN's DraftKings Advertising Deal Goes South With Less Than Two Months in Action
Posted on: February 11, 2016, 04:18h.
Last updated on: February 11, 2016, 04:19h.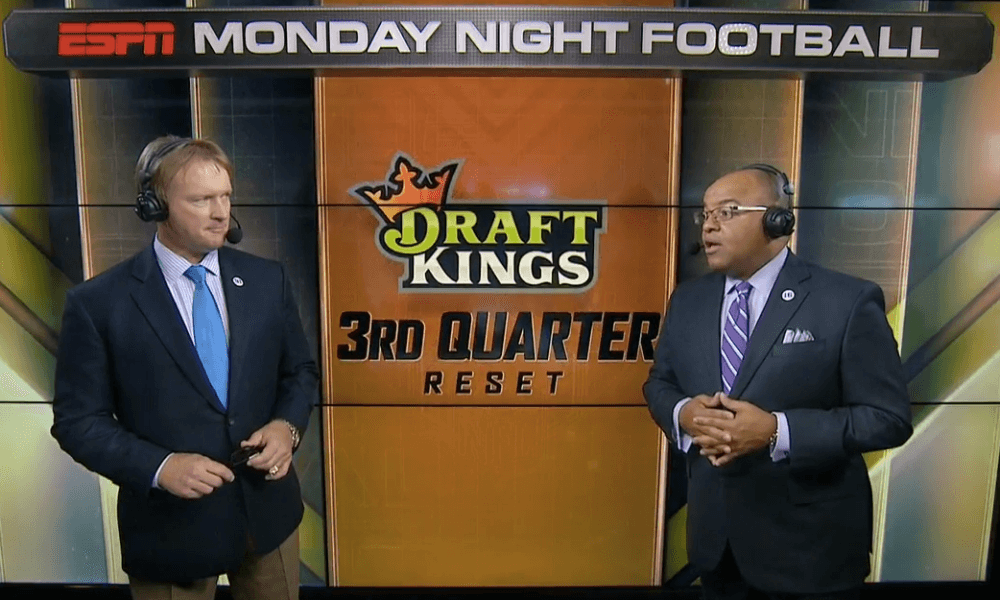 ESPN has severed its exclusive advertising deal with embattled DFS site DraftKings, less than two months after it came into effect, Yahoo Finance has learned.
The deal, signed in June, predated the unwanted attention surrounding DraftKings employee Ethan Haskell, who in October accidentally posted player data online before the start of the week's NFL games, the very week he won $350,000 playing on rival site FanDuel.
An independent investigation cleared Haskell and his employer of any wrongdoing, but the revelation that DraftKings and FanDuel had up until that point permitted their employees to play on one another's sites prompted an avalanche of unwanted attention and criticism.
Lawmakers wanted to know just how much sensitive data employees were party to and when, and several investigations were instigated into the sites' largely opaque business models.
Advertising War
A subsequent injunction from the New York Attorney General's Office, which sought to shut down DraftKings in the state, might have been too much for ESPN to stomach, although the network has refused to answer press queries about its reason for removing itself from the deal.
Several states have also recently declared DFS to be illegal, all after the business alliance was formed.
Although the agreement was struck in June, the exclusivity clause only kicked in on January 1st. It briefly made DraftKings "the official daily fantasy sports offering across ESPN's platforms" and gave it "branding and promotional opportunities across multiple ESPN and DraftKings platforms including integration into digital properties and television programming."
This was a coup for DraftKings in the advertising war that erupted between the two DFS market leaders throughout 2015, during which time each entity spent around $200 million on TV advertising in fall alone.
At the time, neither DraftKings nor ESPN stated for how long the exclusivity was set to last but, according to Yahoo, it was believed to be a multi-year deal.
Vantiv Spooked by DFS Heat
Last week Vantiv, one of the DFS' biggest payment processors, said it would no longer process transactions for fantasy sports sites.
"We have decided that it is prudent to suspend processing for transactions involving daily fantasy sports due to the increasing uncertain regulatory and judicial environment around these operations," said Vantiv CEO Charles Drucker.
"We may reenter the space in the future, should conditions change," he added. "In the meantime, we remain firmly committed to processing for online and land-based gaming operators, including state lotteries and other regulated gaming activities, where the regulatory and judicial framework are more clearly established."
In the days since poker's Black Friday in April 2011, when the Department of Justice put unregulated online sites and payment processors on notice, no one ever wants to get their hand slammed in the cookie jar again.