ESPN Bet Unveils Mint-Colored Logo, Brand Billed as 'Inclusive, Unexpected, and Fun'
Posted on: October 19, 2023, 08:10h.
Last updated on: October 19, 2023, 09:31h.
ESPN Bet won't follow the iconic red coloring used by the cable sports giant that's become synonymous with US sports. Instead, the sportsbook will utilize a mint color, though the ESPN lettering in ESPN Bet will use the cable network's famed italic Stop font with the horizontal white strip running through its letters.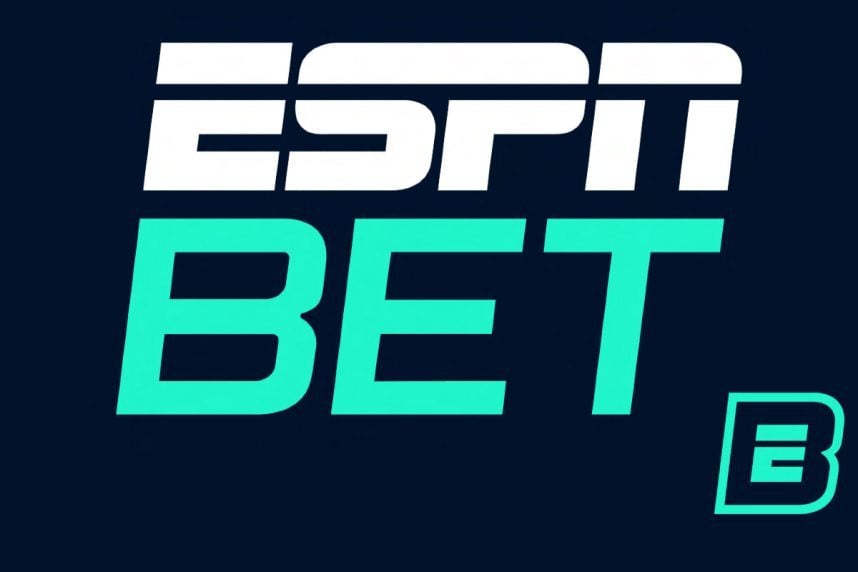 ESPN Bet is the forthcoming sports betting unit jointly owned by Penn Entertainment and ESPN's parent, The Walt Disney Company.
ESPN will provide the sportsbook with "marketing services, brand, and other rights."
Penn Entertainment made the costly decision to sever ties with Barstool Sports, which it paid more than $500 million to acquire, after the sports and pop culture network faced considerable regulatory scrutiny. Barstool founder Dave Portnoy regularly raised concerns among state gaming regulators as to whether he's suitable to hold a gaming license. Penn opted to sell Barstool back to Portnoy for just $1 in announcing its ESPN deal.
Logo Released
ESPN Bet released its debut logo this week ahead of its planned launch, which is to begin in November. Penn expects to go live with ESPN Bet in 16 states, including Arizona, Colorado, Illinois, Indiana, Iowa, Kansas, Louisiana, Maryland, Massachusetts, Michigan, New Jersey, Ohio, Pennsylvania, Tennessee, Virginia, and West Virginia.
As for the logo, ESPN Bet reps say the brand is "welcoming, inclusive, unexpected, and fun."
The brand itself features the universally recognizable 'ESPN,' while the sportsbook app will be branded an 'E' in the 'B,' which creatively expresses the idea that ESPN, in partnership with Penn Entertainment, is launching a sportsbook for fans, but at its core is still ESPN, the most trusted brand in sports," said ESPN Communications Director John Manzo.
Manzo added that the ESPN Bet sportsbook will embark on a marketing campaign to promote its identity across the entire ESPN ecosystem and its apps, digital, social, and television programming outlets.
Logo Mainstay
ESPN's logo was implemented in 1985 and has largely remained untouched since. The cable network used only one previous logo, which featured the red letters, also in a Stop font, but in a more simplistic arrangement surrounded by an orange oval.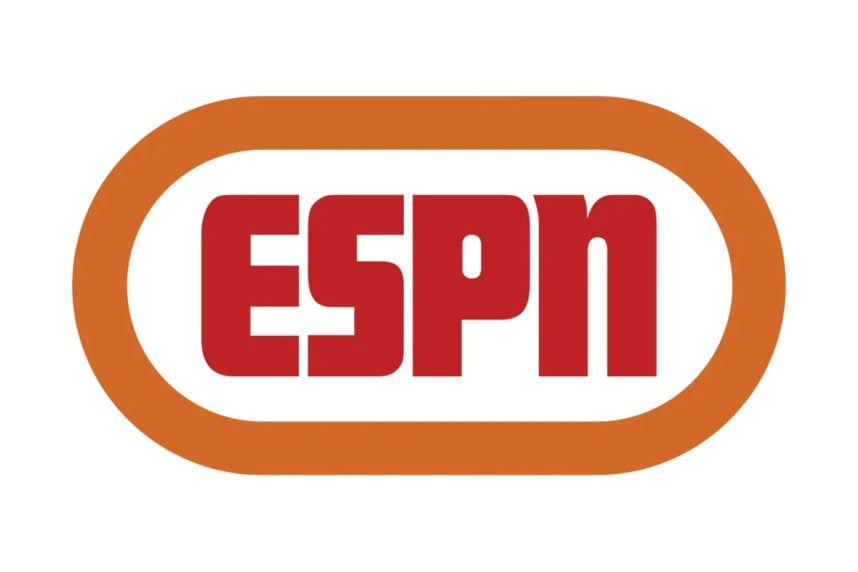 The current logo also features the red letters in the Stop typeface, but the red was modified to a brighter, more vibrant shade. The orange oval was ditched and the brand was italicized for effect.
"The ESPN logo design since 1985 is more than just an evolution; it's a revolution in design thinking. Through a brilliant fusion of a distinctive font, clever angling, and the creative use of a crossing line, the design team created an icon that transcends time," graphic designers at the creative ad agency Kreafolk wrote last month.