US Sportsbooks Battle for Market Supremacy Ahead of NFL Kickoff
Posted on: August 14, 2023, 09:47h.
Last updated on: August 14, 2023, 01:14h.
The 2023 NFL regular season kicks off on Thursday, September 7, with the Detroit Lions visiting the defending champion Kansas City Chiefs. The highly anticipated start of the NFL season, the sport that generates more bets and revenue for US sportsbooks than any other, has operators scrambling to finalize their marketing campaigns.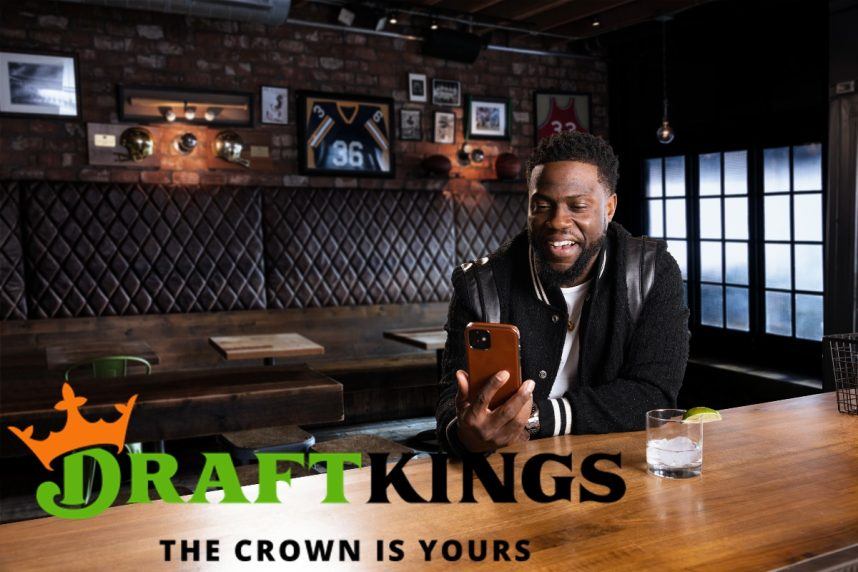 Caesars Sportsbook is maintaining its "Go Full Caesars" campaign starring actor-comedian JB Smoove, who plays a fictional Caesars character. This week, DraftKings announced its new upcoming sports betting campaign seeks to tell bettors that its app "rules" the industry.
Beginning August 21, DraftKings will incorporate a new tagline, "The Crown is Yours," into its commercial campaign. The sportsbook returns actor and comedian Kevin Hart in the marketing effort's headlining role.
In one commercial provided early to Casino.org, Hart teases DraftKings' newest promotion, which credits new players with $200 in bonus bets after their first bet of at least $5.
Instantly? DraftKings, you spoil me now with these big payouts," Hart tells viewers while seated at a bar drinking a cocktail.
Hart isn't the only celebrity in the spot, as former NFL quarterback Ryan Fitzpatrick helps explain the promotion to Hart.
"Just place your bet and the bonus bets instantly appear in your account," Fitzpatrick says in the spot.
Market Consolidation
The US Supreme Court in May 2018 struck down the federal ban on sports betting that had limited legal single-game betting to Nevada. After that, numerous casinos and gaming industry interests pounced on what they hoped to be an untapped multibillion-dollar market. But since sports betting is a small-margin business — and states have levied costly application fees and high taxes on gross revenues — the industry today is far less attractive.
In just the past week, WynnBet, Wynn Resorts' sports betting unit, announced that it's exiting eight states where it operates, and Penn Entertainment folded on its Barstool Sportsbook.
Industry analysts don't believe Penn Entertainment will become a major player in the sports betting space, despite its high-profile pact with the sports network. Market observers believe Penn/ESPN are too late to the market, and the current leaders — DraftKings, FanDuel, Caesars Sportsbook, and BetMGM — are poised to extend their market control.
DraftKings, Caesars Savings
As Casino.org reported in May, the US sports betting industry is expected to be boiled down to only a few prominent operators in the coming years. Insiders put DraftKings, FanDuel, Caesars Sportsbook, and BetMGM as the front-runners.
Penn was reportedly not ESPN's first pick for a sportsbook partnership. FanDuel and DraftKings reportedly passed on entering into a multiyear pact with the sports broadcaster because of the monetary conditions the channel was seeking.
With ESPN ultimately finding Penn willing to pay $150 million a year to leverage its brand into a sportsbook, the Disney-owned network has begun terminating its marketing agreements with future sports betting rivals. That's something that could benefit DraftKings and Caesars Sportsbook, which struck multiyear commercial accords with ESPN in 2020.
Three years later, DraftKings and Caesars Sportsbook say their commercial spots airing on ESPN aren't providing the returns that company officials expected. ESPN terminating the contracts is expected to save each sportsbook firm $75 million a year in advertising costs.
While DraftKings' new commercial campaign won't air on ESPN, the spots will run on other major sports networks like Fox Sports, NBC Sports, FS1, the Big Ten Network, and SEC Network.