Electronic Blackjack Comes to New York Racinos
Posted on: August 20, 2015, 04:31h.
Last updated on: August 20, 2015, 04:31h.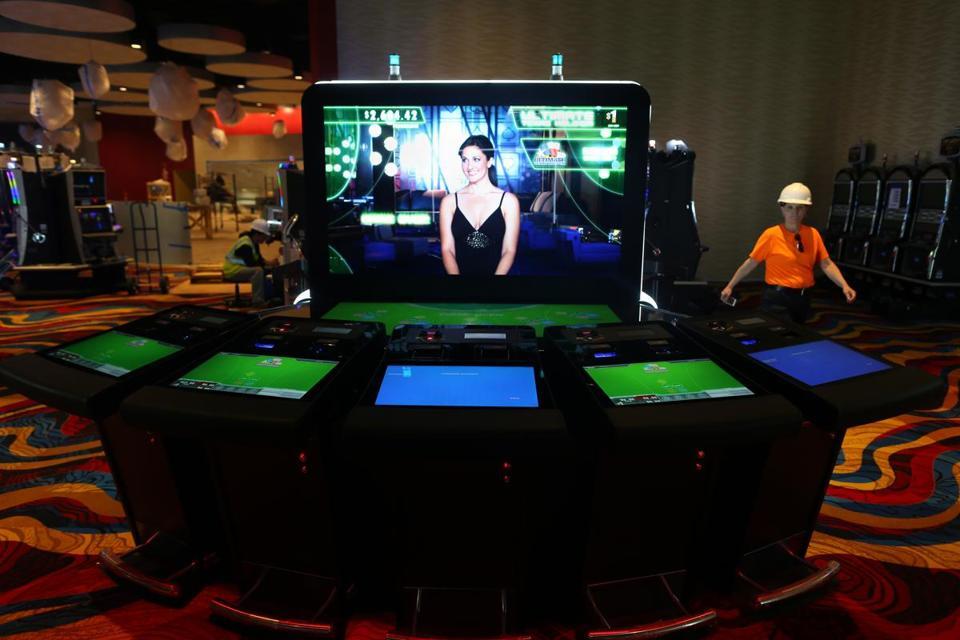 New York will soon be home to at least three full-scale resort casinos at various upstate locations, part of the seemingly never-ending casino expansion in the northeastern United States.
But by the time the current crop of racetrack casinos in the state are done adding new games to their mix, there may be less differentiation between them and the "full-scale" casinos than most people expected.
Multiple racinos in New York have added electronic blackjack machines to their offerings, a new addition that was allowed by a provision in the state budget that passed on April 1.
Resorts World Casino and Empire City Casino have both added some blackjack machines in recent days, with more expected to come in the fall.
Resorts World, Empire City Expecting Hundreds of Machines
For Resorts World Casino, located in Queens, there are already 60 machines in operation, with more than 300 expected in the next few months.
"Video blackjack is an extremely popular game around the world, and we are incredibly excited to expand and enhance our unrivaled gaming offerings for the millions of guests we welcome every year," said Ryan Eller, president of Resorts World New York City.
The games feature a virtual dealer on a video screen, making the games similar to playing online blackjack at the casino. The games were approved by the state in the hopes that they could bring in additional revenue.
"It's a game that has been asked of by the public," said New York Gaming Commission spokesperson Lee Park.
Meanwhile, Empire City Casino at Yonkers Raceway put their first two machines into operation on Saturday, followed by a dozen more on Tuesday. Officials there say that they hope to eventually reach a goal of 200 terminals, a number that could eventually rise to 500 over time.
"Every day on the floor I get a question," said operations floor manager Ryan Munroe. "Now I have somewhere to send them."
Empire City has been promoting the games as "nearly identical to the live versions, but [offering] better odds with 3 to 2 payouts." This is likely a reference to the trend at many casinos in Atlantic City and Las Vegas to offer just 6-5 odds on blackjacks, a move that greatly increases the house edge.
Some Tracks Barred From Adding Blackjack
Most of the other racinos in New York are also planning to offer electronic games, with Monticello Raceway already having opened three electronic blackjack games along with one electronic Three Card Poker table. Saratoga Casino and Raceway has also begun offering electronic blackjack.
However, the additional games won't be available to all of the racetrack casinos in the state. Three western New York locations, at Batavia Downs, Buffalo Raceway and Finger Lakes, will not be allowed to include these games because they are within the exclusivity zone enjoyed by the Seneca Nation of Indians, which operates three casinos in the region.
Many of the racetracks that are now offering blackjack already had games like craps, roulette and sic bo available in electronic versions. However, the new regulations now allow games with skill elements to also be offered in electronic form.
The new offerings might keep these locations more competitive when casino resorts begin opening in the state in the years to come.
Three resorts have been recommended for licenses in New York, located in the Finger Lakes, Schenectady and the Catskills.