Eldorado Resorts Top Pick for Sport Betting Mania, According to Analyst
Posted on: June 5, 2020, 10:00h.
Last updated on: June 5, 2020, 11:35h.
Due in large part to DraftKings' (NASDAQ:DKNG) stellar debut as a public company, investors have sports betting fever. But one analyst is saying Eldorado Resorts (NASDAQ:ERI) is the best way to play the US sports wagering boom.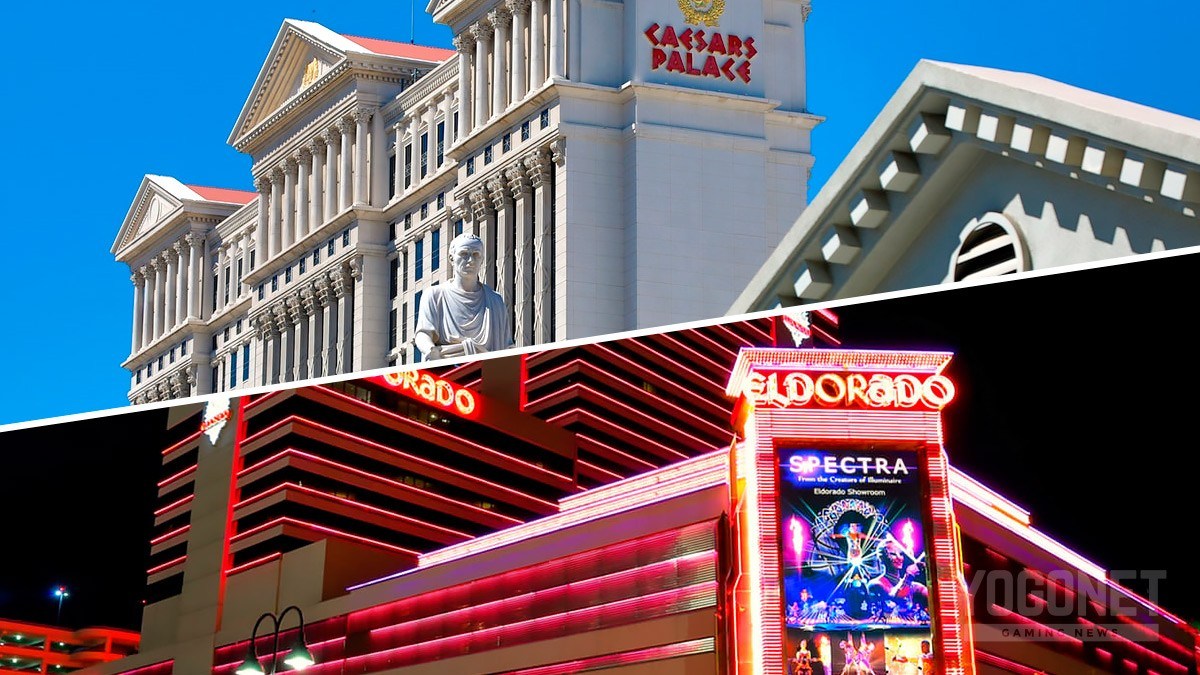 DraftKings and Penn National Gaming (NASDAQ:PENN), just to name a pair, are among the stocks recently notching jaw-dropping moves, as investors and Wall Street are widely embracing companies with internet gaming and sports wagering exposure. But Wolfe Research analyst Jared Shojaian thinks the combined Eldorado/Caesars Entertainment offers plenty of exposure to those themes, and that leverage may not be fully reflected in ERI stock.
We think sports/iGaming could add the most upside potential to what's currently priced in for ERI/CZR," said the analyst. "While sports may have more contribution to PENN, we think that may already be reflected in the stock."
Reno-based Eldorado is aiming to complete its $17.3 billion takeover of Caesars this month. But that could be pushed into July by regulatory delays.
More Practical Pick Than Meets the Eye
Investors are fawning for DraftKings due in part to the company's asset-light model, meaning nearly all of its business is conducted online and via its mobile app. That erases the need for the operator to engage in cost-intensive projects, such as building and running land-based casinos.
While Penn does run brick-and-mortar gaming properties, market participants are treating the name more like an internet player. That's because of its relationship with Barstool Sports, which gives the company a platform for attracting younger gamblers to iGaming and sports betting platforms.
Lost in that shuffle are the robust online casino and sports betting businesses Eldorado is getting as part of the Caesars purchase. The combined ERI/Caesars will have properties in eight states where sports wagering is live and legal, as well as two more – North Carolina and Virginia – where lawmakers approved the activity and are in the process of implementing it.
Additionally, the new company will be one of the largest operators in New Jersey and Pennsylvania, the two states where web-based casino gaming is permitted.
Best Gaming Idea
Shojaian says sports betting and internet casinos could drive significant upside for ERI equity after the Caesars deal is completed.
"We like ERI for many reasons, and sports/iGaming is one of those reasons," said the analyst. "We expect ERI/CZR to be able to carve out modest share in the US, given their database of 55M Caesars Rewards members. We think sports/iGaming alone could be worth ~$23/share to the stock (58% of stock), and we think ERI/CZR could attempt to monetize this segment at a later time if it's not properly reflected in the valuation."
There may be something to those forecasts. Last August, just two months after his company announced the offer for Caesars, ERI CEO Tom Reeg said the target's online gaming business is "material," but markets don't adequately value it. He even floated the idea of potentially spinning off the combined entity's sports betting and internet casino business in the future.