DraftKings Stock Draws JPMorgan Upgrade
Posted on: September 26, 2023, 03:28h.
Last updated on: September 27, 2023, 01:32h.
Following a slump that dates back to July, DraftKings (NASDAQ: DKNG) stock rallied on Tuesday with the help of bullish commentary from JPMorgan.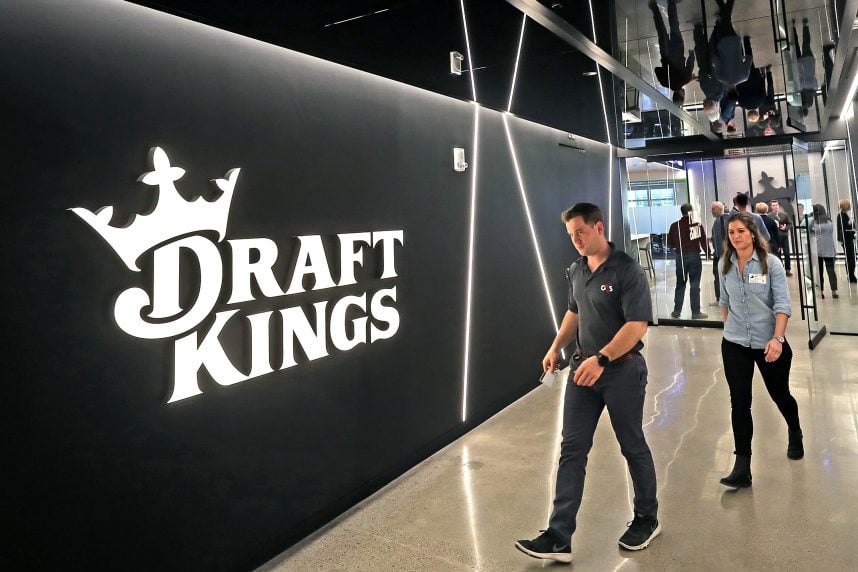 In a note to clients today, analyst Joseph Greff upgraded the online sportsbook operator to "overweight" from "neutral" while boosting his price target on the recently downtrodden shares to $37 from $26. That new forecast implies an upside of 35% from the September 25 close and arrived as DraftKings is off 19.31% from its 52-week high, printed on August 4.
We are taking advantage of sluggish share price performance since late July," wrote Greff. (Sports betting) is an appealing sector, with attractive same-store and new market growth prospects, against the backdrop of an industry-wide improving operating expense control environment."
Greff's $37 price target on DraftKings, which is slightly above consensus, is based on 15x the operator's expected 2026 earnings before interest, taxes, depreciation, and amortization (EBITDA) of $1.2 billion and estimated year-end cash of $3 billion in 2026. Current short interest in the stock is 5.4%, high enough that a fresh rally in the shares could compel bearish traders to cover those losing bets.
Catalysts Abound for DraftKings Stock
Even with the recent pullback, DraftKings stock has been a 2023 star in the gaming industry, surging 144.29% since the start of the year.
Catalysts are in place for the shares to rebound and, potentially, reach Greff's price target. Those sparks include a normalizing cost environment, DraftKings' own emphasis on better managing expenditures, and a decreasing dependence on new markets to drive top-line growth.
"DKNG stands to benefit from a continued increase in market share from higher hold rates (driven by parlay mix and better risk/ trading) and improved loyalty (from brand recognition, trust, and product enhancements)," added the JPMorgan analyst. "Customer acquisition costs can continue declining as national scale is achieved and sales/marketing costs fall precipitously. These translate to better flow-through and rapid EBITDA margin expansion."
Though not mentioned by Greff, DraftKings has other revenue-generating avenues that likely aren't fully appreciated by the investment community yet. Those include DraftKings Marketplace and Reignmakers, a fantasy sports game rooted in nonfungible tokens (NFTs).
DraftKings Establishing a Moat
"Wide moat" is a phrase frequently bandied about in Corporate America to describe a company's competitive advantages. Put simply, it highlights a firm's ability to keep competitors from stealing market share and/or its ability to retain customers by making switching to a rival unappealing.
While barriers to entry in the sports wagering industry are relatively low and there are dozens of competitors in the US, the domestic sports betting space is essentially a duopoly controlled by FanDuel and DraftKings.
As noted by Greff, DraftKings has built an enviable moat that's allowed it to ward off a viable competitor in Caesars Sportsbook. That status is all the more important at a time when Fanatics and Penn Entertainment (NASDAQ: PENN) with ESPN Bet are looking to challenge the FanDuel/DraftKings duopoly.