DraftKings, Sands Among Beaten Up Growth Stocks to Consider, Says Citi
Posted on: September 25, 2023, 02:21h.
Last updated on: September 26, 2023, 02:34h.
Stocks are slumping this month, with gaming equities caught up in the downdraft, but some market observers believe that weakness could create buying opportunities in select growth stocks. That group includes DraftKings (NASDAQ: DKNG) and Las Vegas Sands (NYSE: LVS).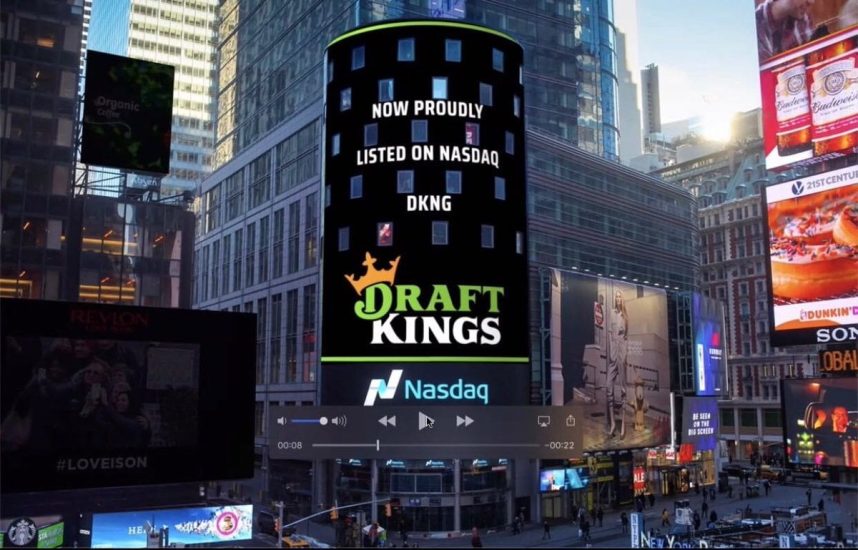 In a recent report to clients, Citi US equity strategist Scott Chronert examined the widely observed Russell 1000 Growth Index for bargains among growth stocks, noting the benchmark has retreated from recent highs. That gauge is lower by 3.15% over the past week, but some growth stocks are slumping much more, and that could spell opportunity for patient investors.
Our recent view to buy growth on pullbacks is coming into play. We advocate adding names that have declined at least 10 percent from recent highs but have a stable fundamental outlook and reasonable implicit medium-term free cash flow growth expectations," observed Chronert.
DraftKings and Las Vegas Sands were two of the 20 names that appeared on Citi's list of beaten-up growth stocks to buy and were the only gaming equities on the list.
DraftKings, Sands Not Necessarily Falling Knives
Buying declining stocks can be risky and, in financial market parlance, is often likened to catching falling knives if the shares in question are those of low-quality companies.
Indeed, some recent declines by Russell 1000 Growth Index members are likely hard for investors to digest. While the benchmark is off just 6% from its July highs, two-thirds of its components are down 10% over that time, while another third are off 20% or more — the definition of a bear market.
DraftKings and Sands fit that bill. Las Vegas Sands, the world's largest casino operator by market capitalization, printed a July high of around $61 but now resides just above $45. Online sports betting giant DraftKing traded around $32 in late July but resided at $27.60 as of late Monday.
Despite those declines, analysts remain bullish on the two gaming equities. Of the 31 analysts covering DraftKings, 21 rate it the equivalent of "buy" or "strong buy," and the consensus price target implies upside of nearly 28% from current levels. In the case of Sands, 13 of 17 analysts covered the name rate as "buy" or better, and the average price target is more than 50% above current levels.
Bond Yield Declines Could Help
DraftKings, Las Vegas Sands, and other growth stocks could benefit if bond yields decline. The reasoning is simple. Higher bond yields make the future cash flows of growth companies less attractive.
The problem is that 10-year Treasury yields are higher by 7.20% over the past month, indicating that some market participants aren't convinced the Federal Reserve is done hiking interest rates. That could be one reason many growth stocks are underperforming major benchmarks.
"We see much more of a drawdown dynamic under the surface than the Russell 1000 Growth Index price action would suggest," added Chronert.