David Einhorn's Greenlight Capital Bubble Basket May Have Been Short DraftKings
Posted on: January 17, 2023, 04:08h.
Last updated on: June 1, 2023, 10:38h.
David Einhorn's Greenlight Capital is coming off one of its best annual performances on record, and a possible short position in DraftKings (NASDAQ: DKNG) may have been among the contributors to the hedge fund's stellar 2022 showing.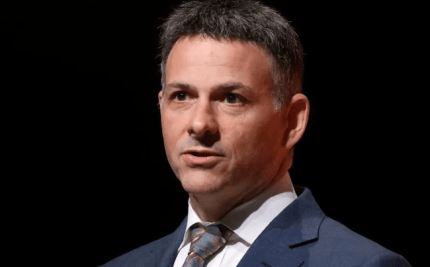 In an investor letter, Einhorn said his fund returned 36.2% last year while the S&P 500 plunged 19.4%. Greenlight's "bubble basket" — a collection of stocks the hedge fund shorts — sank in 2022, which was good news for short sellers, as growth equities tumbled amid rising interest rates. It's believed the ARK Innovation ETF (NYSEARCA: ARKK) — one of the largest fund owners of DraftKings — is the inspiration for the bubble basket.
In early 2021, we also identified an actively-managed ETF of so-called 'innovation' stocks that appeared to us to have significantly similar characteristics to our bubble names," wrote Einhorn in the investor letter.
He doesn't mention the ARKK Innovation ETF by name. But given the tumbles experienced last year by the fund's holdings, including DraftKings, and the performance of the Greenlight bubble basket, it's likely ARKK is the exchange-traded fund (ETF) in question.
DraftKings Favorite of Some Short Sellers
Likewise, DraftKings wasn't directly mentioned by Einhorn in the letter to clients. But, the stock is owned by ARKK Investment Management across several of its ETFs and is the 15th-largest holding in the aforementioned ARKK. The ETF is actively managed, meaning its holdings can change frequently. DraftKings is currently the only gaming name in the fund.
Assuming Greenlight is, or was, short on DraftKings — Einhorn told investors the hedge fund maintains short positions in some bubble basket components — he'd add to the list of well-known professional market participants that have bearish views on the online sportsbook operator.
In 2021, Kynikos Associates founder Jim Chanos revealed his firm was short on DraftKings, citing a flawed business, among other factors. He reiterated that bearish view last year. Chanos hasn't publicly revealed whether or not Kynikos still has that position, but it's likely a profitable one because DraftKings lost more than half its value last year.
Since becoming a standalone public company in early 2020, DraftKings has been a favorite target of short sellers.
Einhorn Doesn't Shy Away From Risk
Einhorn, himself a high-level poker player, is no stranger to taking risks, with both good and bad results.
We are nothing if not persistent. In March of 2021, we again believed that the bubble had popped … this time correctly," Greenlight stated in the letter. "We created our third bubble basket with thirty-one names totaling 6.5% of capital. This bubble basket remains in the portfolio, though we have covered some names."
Greenlight has previously held long positions in some gaming stocks, including shares of some companies with exposure to sports wagering.
Most Read