Donald Trump Bringing 2024 Presidential Campaign to Las Vegas
Posted on: October 25, 2023, 01:12h.
Last updated on: October 25, 2023, 02:18h.
Former President Donald Trump is bringing his 2024 campaign to Southern Nevada.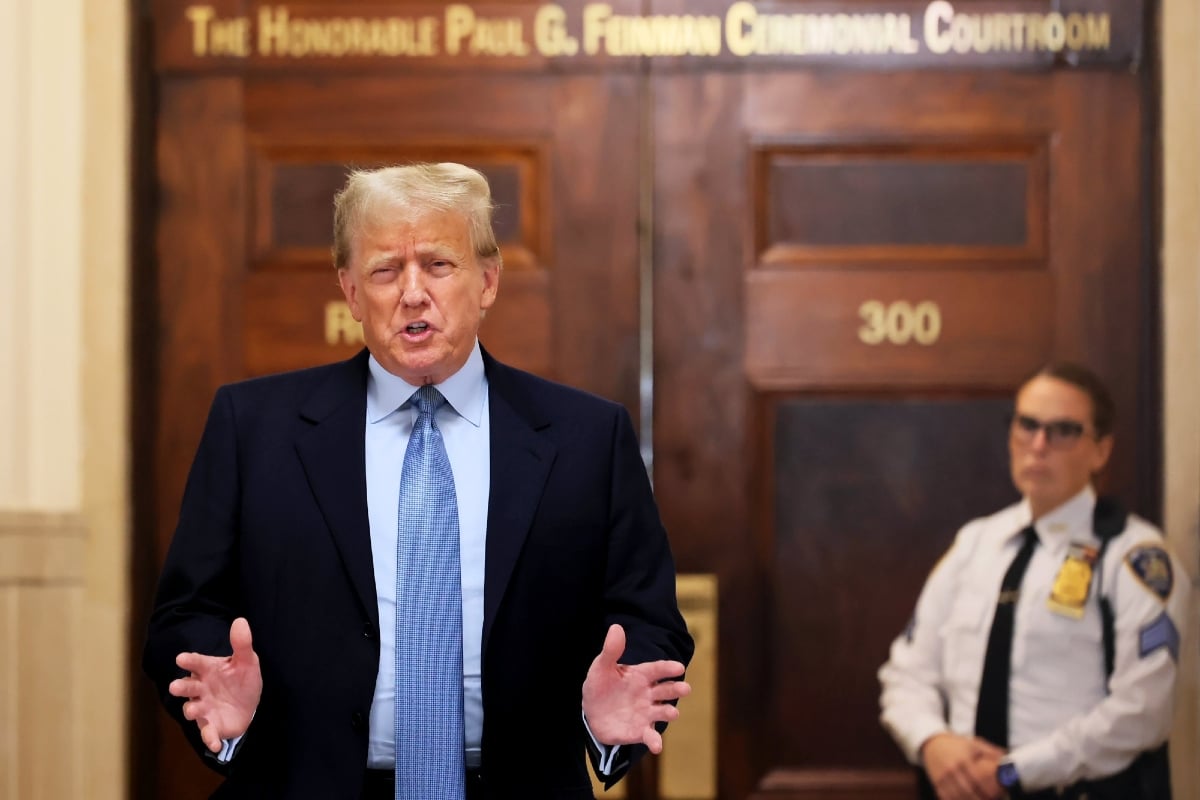 Trump, 77, a former casino tycoon who owned gaming resorts in Atlantic City and Indiana, is seeking the US presidency for a third consecutive presidential cycle. The billionaire remains the heavy betting front-runner to secure the Republican Party's ticket for next year's showdown with the presumed Democratic candidate, incumbent President Joe Biden.
Trump plans to arrive in Las Vegas on Saturday, where he'll deliver remarks at a Team Trump Nevada event at Stoney's Rockin' Country nightclub near Harry Reid International around 6 p.m. local time. From there, the former president is expected to head north along the Las Vegas Strip to The Venetian Resort, where he'll be the keynote speaker at the Republican Jewish Coalition's (RJC) Annual Leadership Summit.
The RJC event is critical for the 2024 GOP field, as they will try to win over billionaire Dr. Miriam Adelson's support for next year's primaries and general election. Dr. Adelson is the widow of Sheldon Adelson, who founded Las Vegas Sands and built The Venetian and Palazzo Resorts.
Adelson died in 2021 at 87, leaving behind a fortune worth more than $30 billion. Adelson was a steadfast supporter of Republican candidates, with him and his wife donating over $200 million to GOP candidates during the 2016 and 2020 elections.
Republicans Descend on Las Vegas
Trump won't be the only 2024 Republican candidate to speak at the RJC Annual Leadership Summit.
Former New Jersey Gov. Chris Christie, Florida Gov. Ron DeSantis, former South Carolina Gov. Nikki Haley, North Dakota Gov. Doug Burgum, and former Vice President Mike Pence are all set to speak. Businessman turned politician Vivek Ramaswamy and US Sen. Tim Scott (R-South Carolina) are also on the docket.
However, most eyes will be on Trump, with the expected focus of many speeches being on Israel's ongoing war with Hamas. The Palestinian Islamist militant group, designated a terrorist group by the US, UK, and the European Union, launched a surprise attack on Israel on October 7.
Trump is presumably Dr. Adelson's preferred 2024 candidate. In exchange for Adelson's campaign funding, Trump assured the billionaires that he would relocate the US Embassy in Israel from Tel Aviv to Jerusalem during his presidency.
The embassy relocation was a years-long focus for the Adelsons. The May 2018 move came 23 years after the passage of the Jerusalem Embassy Act signed into law by President Bill Clinton in 1995. The law set aside funds for the US government to relocate its embassy in Israel and recognize Jerusalem as Israel's capital.
The Jerusalem Embassy Act ordered that the embassy be relocated by May 31, 1999. Clinton, George W. Bush, and Barack Obama administrations opted to issue repeated waivers postponing the relocation.
Latest Odds
Though he's facing a flurry of legal issues, including dozens of criminal charges through four indictments, Trump remains the odds-on favorite to win the GOP 2024 ticket.
Bettors on the PredictIt political wagering exchange have Trump's shares of winning the party's nomination at 68 cents. Haley is a distant second at 15 cents, and DeSantis is third at 11 cents.
As for the Tuesday, Nov. 4, 2024, election, Biden is favored. The president's shares of winning a second term are at 42 cents. Trump's shares are at 37 cents.