President Joe Biden's Approval Rating Improves Along with 2024 Odds
Posted on: February 22, 2023, 02:53h.
Last updated on: February 22, 2023, 03:14h.
President Joe Biden's first two years in the Oval Office were marked by the country's emergence from the deepest perils of the COVID-19 pandemic, record inflation, and increased political polarization. But the latest polling suggests an increasing number of Americans generally approve of the president's job performance.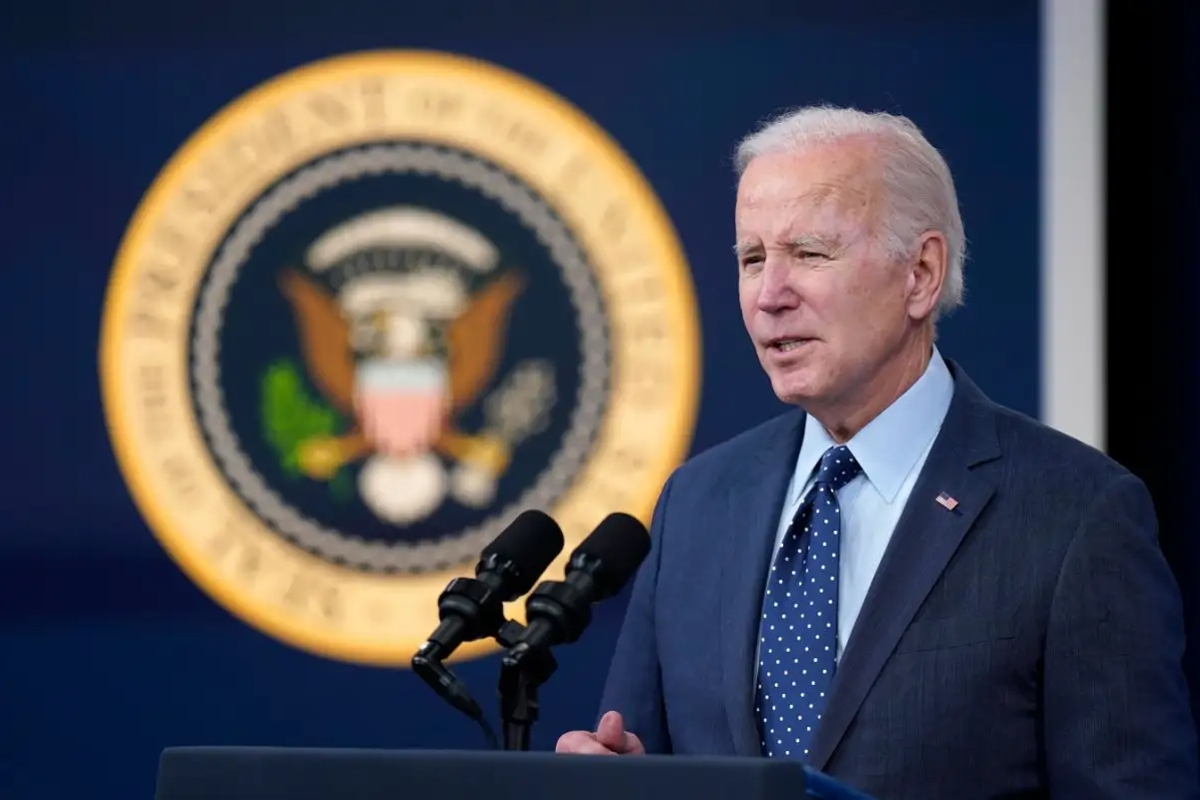 Recent results from the NPR/PBS NewsHour/Marist poll found the president's approval rating to be improving. The survey, conducted following last week's State of the Union address, polled 1,300 adults and 1,200 registered voters.
The NPR/Marist poll concluded that 49% of registered voters generally approve of Biden's presidential job performance. The president hasn't been at 49% or higher since before August 2021 when he withdrew US troops from Afghanistan and the Afghani government collapsed and was overtaken by the Taliban.
"Good news for the president," an NPR release on the poll reasoned. "He's benefiting in the survey from a rebound with Democrats, and in this hyper-partisan atmosphere, a president needs his base shored up."
Biden's approval ratings, at least according to the NPR/Marist poll, bottomed out at 36% last July.
2024 Odds Improve
Biden is largely expected to seek re-election in 2024. For months, Democrats weren't so sure that a Biden ticket gave the party the best odds of controlling the White House for another four years.
In November, the NPR/Marist poll found that 54% of Democrats and Democratic-leaning independents said they would prefer another name on the party's presidential ticket. But last week, only 50% said they want Biden to step aside.
Political bettors are becoming increasingly confident that Biden will run and be on the Democratic ticket. PredictIt bettors give the incumbent a 62% chance of being the Democrat's 2024 presidential nominee.
California Gov. Gavin Newsom is a distant second at 16% and VP Kamala Harris is third at 9%.
Biden is also the 2024 front-runner to win the election. His shares in the PredictIt market asking, "Who will win the 2024 US presidential election?" are trading at 36 cents. Florida Gov. Ron DeSantis (R) is next at 30 cents and former President Donald Trump third at a quarter.
Trump Slump
Trump was the first major Republican candidate to announce his 2024 campaign. But unlike in previous campaigns, the billionaire and former casino owner is lacking much of the excitement his base previously provided. Things don't look quite as good for Trump, as he faces what's shaping up to be a serious threat to his quest to be the GOP nominee again next year," the NPR/Marist poll release added.
The survey found that more Republicans would prefer DeSantis or another candidate over Trump. The poll relayed that 54% of Republicans and 42% of independents who lean red think the party has a better chance of winning in 2024 with someone not named Trump.
PredictIt bettors have Trump and DeSantis both at a 39% chance of securing the Republican Party's 2024 nomination.
Most Read