As DC Preps for Sports Betting Launch, Lawmakers Call for Investigation Into Intralot Contract
Posted on: September 4, 2019, 10:55h.
Last updated on: September 4, 2019, 12:01h.
The District of Columbia stands on the cusp of legal sports betting. The District's Office of Lottery and Gaming (OLG) has published a final framework of regulation for the impending market, and says it aims to kickstart the licensing process "in the coming weeks."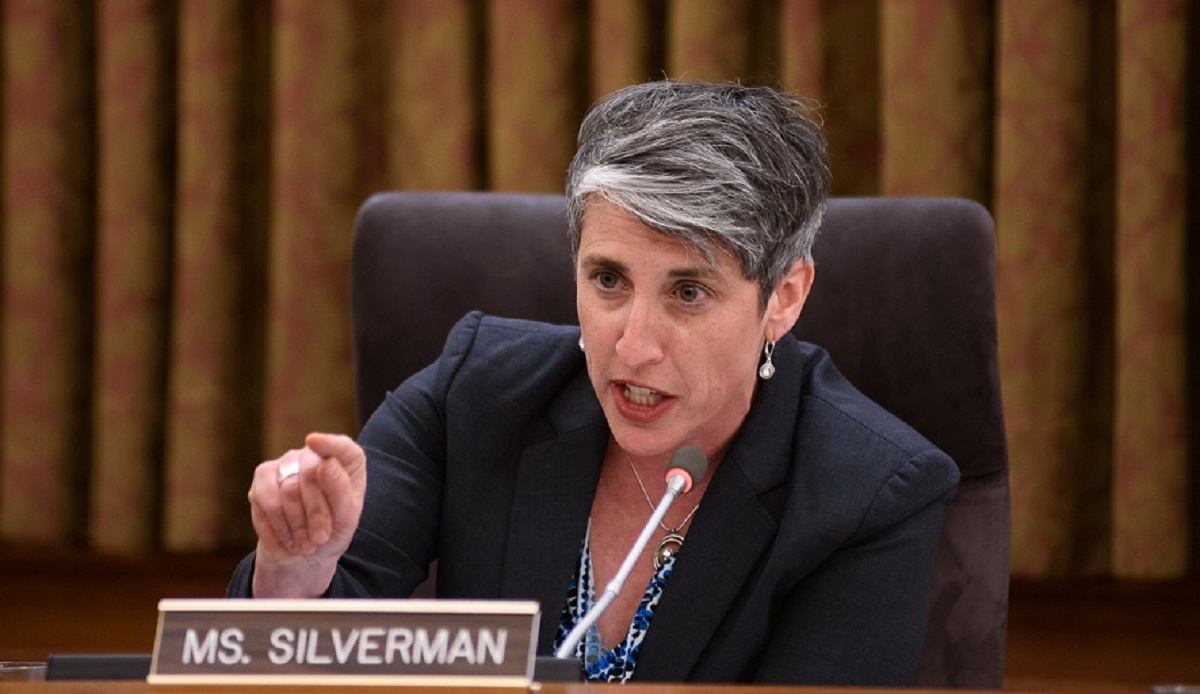 But first, there's the small matter of an allegedly fishy contract that needs to be scrutinized.
Two lawmakers, Robert C. White Jr. (D-At Large) and Elissa Silverman (I-At Large), are calling for an investigation into the decision to hand the mobile sports betting monopoly to Greek lottery provider Intralot, forgoing the customary competitive bidding process.
The Washington Post has reported that Intralot's local partner on the contract, Veterans Services Corp (VSC), has no employees and has listed executives on its website that are not involved in the management of the company.
Ownership Questions
The Post report spotlights problems with Intralot's assurances that VSC will be handed the lion's share of the work, in accordance with DC regulations. Companies with large public contracts with the District are required to subcontract work to small local businesses to boost the economy and create jobs, under the Certified Business Enterprise program (CBE).
VSC is run by Emmanuel Bailey, a businessman who has connections within the DC Council, but who lives and works in adjacent Maryland. VSC qualifies as a "local" company because it was originally registered at Bailey's 75-year-old mother's house in DC, who is listed as its majority shareholder.
Intralot also partnered with VSC when it won the contract to operate the lottery a decade ago, and the two parties formed a joint venture called DC09, of which VSC owns 51 percent.
'Shell Company'
But The Post has discovered that the establishment of DC09 was, in fact, entirely financed by Intralot, which also controls the company, raising questions about whether it is "local" at all.
Now, White and Silverman want answers.
It is clear they are just a shell company," asserts Silverman in a request to DC Attorney General Karl A. Racine to investigate the controversy. "I'd like to know if the Intralot contract can be nullified or revisited, given what has been reported about its compliance with the CBE requirement."
Meanwhile, White has asked DC Chief Financial Officer Jeffrey DeWitt to report on "whether the ownership structure of VSC complies with all DC laws, how VSC has operated the DC Lottery contract, and how they plan to operate the sports betting contract with no employees, and whether VSC meets all CBE program requirements," according to The Post.
DeWitt was among those who "negotiated and lobbied" the DC Council to approve the Intralot contract, White noted.
While Intralot and DC09 will look after mobile sports betting in the District, the law also allows for land-based betting at arenas, bars, restaurants, and convenience store kiosks, which will be subject to an open-market license bidding process.