DC Judge Issues Temporary Injunction Against Sole-Source Sports Betting Lottery Contract with Intralot
Posted on: September 26, 2019, 09:14h.
Last updated on: September 27, 2019, 10:08h.
A judge in the District of Columbia issued an injunction on Thursday that blocks the District, at least temporarily, from moving forward with its $215 million sports betting contract with Intralot.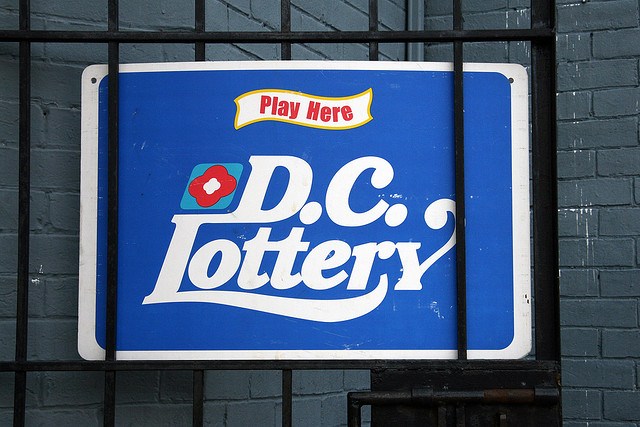 The move puts doubt in the DC Lottery's plan to use its lottery contractor for its portion of the sports betting operation within the nation's capital. In July, the DC Council voted 7-5 to award Intralot the contract with an open solicitation process.
At the time, proponents of the move said the sole-source action was necessary in order to avoid delays in implementing sports betting in the District.
Superior Court Judge Joan Zeldon's decision comes a week after Dylan Carragher, a Washington resident, filed suit to stop the contract, saying the process violated the District's "Home Rule Act," which he claims requires local officials to follow its procurement laws.
According to the lawsuit, Carragher has a sports technology business and was interested in competing for a contract to handle online sports betting for the Lottery.
Initially, the first hearing on the matter was going to take place in December. But on Tuesday, Carragher's attorney filed the motion requesting an injunction. Zeldon held a hearing Thursday morning and approved the injunction that afternoon.
In making her decision, Zeldon ruled Carragher has a "substantial likelihood" in proving the Council's actions were wrong, and that there would be harm to him and DC residents if the sole-source sports betting contract ultimately needed to be voided.
Back to Court on Tuesday
The injunction prohibits the District from acting on the five-year contract it approved for Intralot during the next two weeks. That includes making payments to the company.
On Tuesday, all parties will be back in a DC courtroom to begin proceedings on a longer injunction.
In an interview with Casino.org Thursday afternoon, Donald Temple, Carragher's attorney, said the judge grasped the "very fine-line issue" that the Sports Wagering Procurement Practices Reform Exemption Act, which the Council passed in February, violated the procurement laws. That act set up the vote in July to give the sole-source award to Intralot, which has been a DC Lottery contractor for nearly a decade.
The question is going to be at what point will the city address the issue that they may have acted illegally," Temple said. "In other words, all these things that they have done, if it's illegal, they have to undo."
Attempts to reach DC Lottery and Council officials were unsuccessful Thursday.
Lottery Not Only Game in Town
While the DC Lottery is responsible for managing sports betting in the District, the Lottery is not the only outfit that would be able to take wagers.
Under the District's sports betting law, there are two additional license types available. Washington's four largest sporting venues, which include Nationals Park and Capital One Arena, are eligible to either host a sportsbook at their venue or set up one within a two-block radius. That radius would also serve as an exclusive zone for their operations.
Bars, restaurants, and other venues outside those areas can apply for a license as well. The sportsbooks at those sites could offer mobile sports betting, but mobile bets could only be accepted onsite.
The Lottery, through both its retail network and an online app that was to be created by Intralot, would have domain over the rest of Washington.
Back when Council members were discussing the sole-source contract, Intralot backers said a full and open bidding process could delay the implementation of the Lottery's sports betting operation by a year or more.
The Lottery approved sports betting regulations late last month, and a Lottery spokeswoman told Casino.org at that time, applications would be accepted in the coming weeks. A check of the Lottery's website Thursday did not list any applicants.
Latest Casino Stocks:
Retrieving stocks data...
Retrieving stocks data...
Retrieving stocks data...
Retrieving stocks data...
Retrieving stocks data...