Cosmopolitan Las Vegas Denies Entry to Rapper Meek Mill, Social Media Firestorm Ensues
Posted on: May 27, 2019, 11:13h.
Last updated on: May 27, 2019, 11:13h.
Rapper Meek Mill was reportedly denied entry to the Cosmopolitan on Saturday, prompting the musician to accuse the Las Vegas hotel and casino of "extreme racism" in an Instagram post.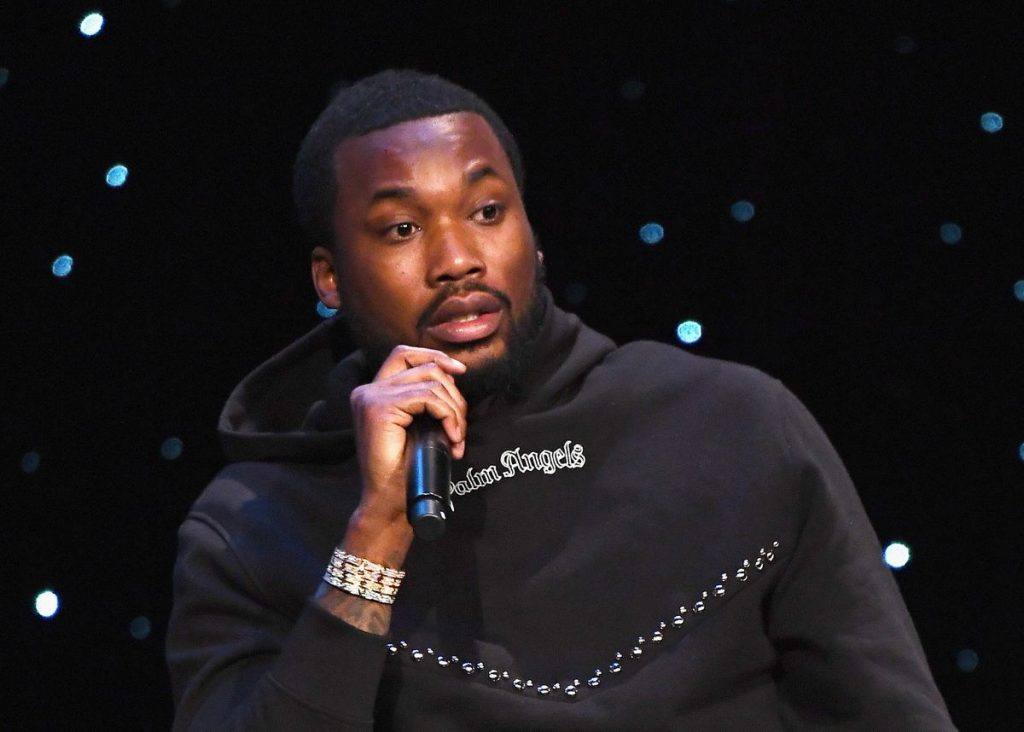 Meek Mill, whose birth name is Robert Rihmeek Williams, and two members of his security team arrived at the Cosmopolitan at 3:30 pm PT Saturday to attend a DJ Mustard concert. They were subsequently stopped by Cosmopolitan security staffers.
"At this time, with the information that we have, we're refusing to do business with you," said one of the hotel employees to the rapper. "We have the right to do that."
In a video initially obtained by TMZ, Meek Mill, from what appears to be the backseat of a vehicle, pressed the Cosmopolitan employee to elaborate on what information the venue had on him that would prompt denied entry. The rapper claims he has only been to the Las Vegas property once before, in 2014 to attend a Jay-Z event.
TMZ reported on Monday morning that the casino denied his entrance to the property because of a previous fight he had there, a claim his attorney emphatically denied.
Claims of Racism
 After being turned away by the Cosmopolitan, the Philadelphia-raised rapper was not shy about his venting frustration on social media.
"Cosmopolitan hotel/casino going to extreme racist levels to keep too many black entertainers and black people" from entering, said Meek Mill in a Saturday Instragram post.
As of 10:45 am PT Monday morning, that post received nearly 1.5 million views, nearly 263,000 "likes" and elicited more than 13,200 comments.
Some of these casinos have a bunch of Tatics (sic) to keep the level of blacks down …. but love to take our money!!!!," the rapper went on to say in the post. "This happens to a lot of black entertainers not just me either!! I felt crazy being put out by these white men for no reason!"
There might be something to allegations that casinos turn rappers away. Last November, Canadian hip hop star Drake accused the Parq Vancouver of "racially profiling" him after being denied entry to that property.
Citing "a well-placed person inside the hotel," Meek Mill's lawyer, Joe Tacopina, told TMZ he learned that a group of Las Vegas hotels collude to deny entry to African-American recording artists. Tacopina did not identify specific properties in those comments.
Legal Action Under Consideration
In a letter fired off to the Cosmopolitan following the incident, Tacopina, who is based in New York, said the Cosmopolitan has a list of African–American musicians "who should be denied access for no other reason than than their culture and skin color." He noted such discrimination violates federal and state laws and could expose the casino operator to "significant monetary damages."
Blackstone Group, one of the largest private equity companies, is the current owner of the Cosmopolitan, but it was revealed last month the firm is a mulling a sale of the property. The private equity firm acquired the hotel and casino almost five years ago for $1.7 billion and put another $500 million into sprucing up the venue. Those investments could be handsomely rewarded as a sale of the Cosmopolitan could fetch up to $4 billion.
Last week, the musician notched a legal victory after the Philadelphia District Attorney filed paperwork with the Pennsylvania Superior Court to get the rapper a new trial and judge for a case stemming from two 2008 arrests that supposedly violated his probation. While neither of those arrests resulted in convictions, Judge Genece Brinkley, in November 2017, sentenced Meek Mill to two–to–four years in prison.
Since then, the rapper has become one of the music industry's most vocal advocates for criminal justice reform. Meek Mill is currently a resident headline performer at Drai's Nightclub at the Cromwell in Las Vegas.