Tesla Continues Partnering With Tribal Casinos for Vehicle Showrooms
Posted on: July 26, 2023, 11:43h.
Last updated on: July 26, 2023, 11:58h.
Tesla continues to partner with federally recognized Native American tribes to build sales, service, and distribution centers for its electric vehicles.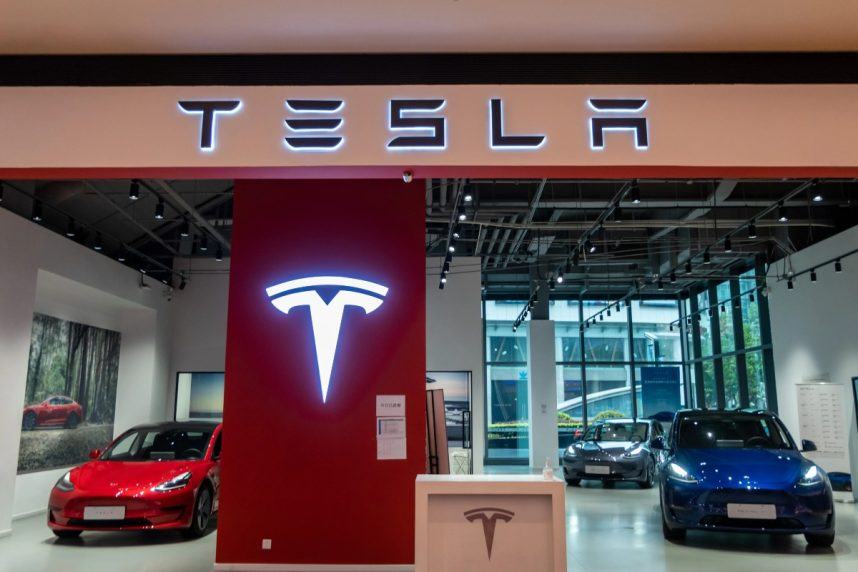 Tesla, the company owned by billionaire Elon Musk that designs and manufactures electric cars, SUVs, and trucks, as well as energy storage devices like batteries and solar panels, announced this week yet another tribal partnership. This one is with the Mohegan Tribe and will allow the electric vehicle conglomerate to build and open a "state-of-the-art Tesla Electric Vehicle (EV) showroom" on the grounds of Mohegan Sun in Uncasville, Conn.
Sometime this fall, tribal officials say the Tesla showroom will open at the tribal casino allowing guests to check out new Tesla vehicles and buy them on the spot. The showroom will also serve as a delivery center where customers can pick up their online purchases.
We're really excited about this new Tesla EV Showroom opening this fall at Mohegan Sun," said Jeff  Hamilton, president and general manager of Mohegan Sun. "This endeavor with Tesla marks an electrifying milestone in Mohegan Sun's commitment to fostering impactful relationships, promoting environmental sustainability, and offering cutting-edge experiences for our millions of annual guests."
The Tesla showroom will be located inside The Shops at Mohegan Sun across from Todd English's Tuscany restaurant. Test drives and purchase deliveries will be provided at the Sky Tower valet.
Regulatory Loophole
According to the Electrification Coalition, a nonpartisan, nonprofit organization working to develop and implement federal and state regulations that better allow for the widespread adoption of electric vehicles, 29 states either limit or entirely ban direct sales from manufacturer to consumer. Connecticut is one of 19 states that prohibit direct EV sales.
The coalition says the outdated regulations requiring vehicle manufacturers to only sell their vehicles through a third-party dealership aren't in the best interest of the EV industry. The statutes were designed to protect car dealers from their own automaker suppliers in the event that a manufacturer like Ford decided to bypass its dealers and sell directly to consumers.
"EVs are not well suited for the dealership model. There is a lot more information to convey for EVs during the sale process; questions on things like range, how and where to charge, and available incentives. Learning these details and answering questions for each potential new buyer costs dealers time," the Electrification Coalition explained.
Tesla, however, can get around the state laws requiring a middleman by opening distribution and delivery centers on sovereign lands, which aren't subject to such state statutes.
"This announcement between Mohegan Sun and the global EV leader, Tesla, creates a first-of-its-kind venture in Connecticut with the premier sales and delivery center operating on sovereign tribal land," a joint statement from the Mohegan Tribe and Tesla explained.
Tesla Tribal Partnerships
While Tesla's forthcoming sales, service, and delivery center will be its first showroom in Connecticut when it opens this fall, the EV manufacturer is also opening a similar destination in upstate New York. The Oneida Nation announced in June a partnership with Tesla to bring a showroom to the tribe's Turning Stone Resort Casino.
Tesla also has a showroom in New Mexico through a partnership with the First Nation of Nambe Pueblo near the tribe's Buffalo Thunder Resort Casino.