Mohegan's New York Casino Plan Promises to Benefit Community, Small Businesses
Posted on: April 20, 2023, 09:36h.
Last updated on: April 20, 2023, 03:28h.
Mohegan, the gaming and hospitality firm controlled by the Mohegan Tribe in Connecticut, hopes to build a multibillion-dollar integrated casino resort on Manhattan's East Side, near the United Nations headquarters in midtown. The company is trying to improve its odds of securing one of New York's three commercial casino licenses made available for the downstate region through the state's 2013 commercial gaming law. They will do so by pledging to support local small businesses.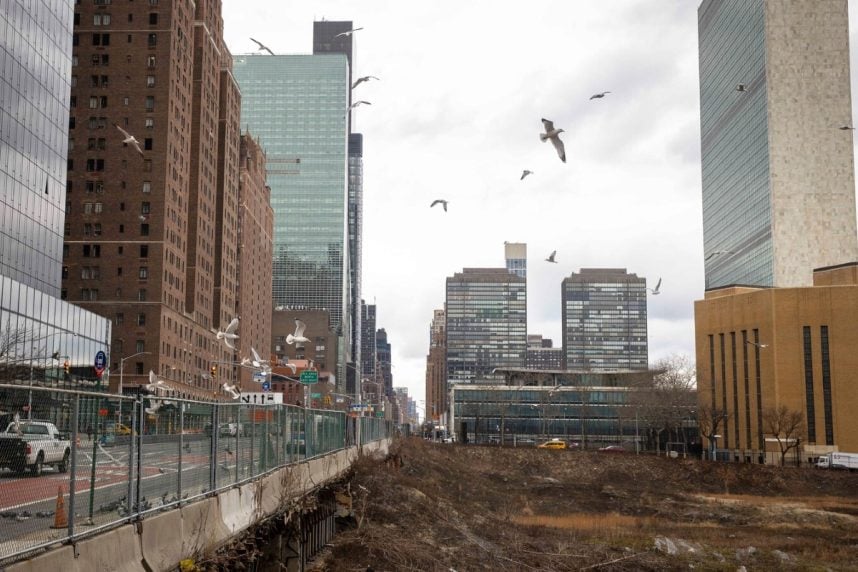 In February, Mohegan announced it was joining Soloviev Group's casino bid for Manhattan. The Soloviev Group is controlled by billionaire Stefan Soloviev, who inherited much of his fortune from his late father, Sheldon Solow. Soliviev has been a successful businessman in his own right, too.
Solow was a major real estate developer in New York City. He left his son a nearly seven-acre vacant plot of land just south of the UN building between 38th and 41st streets, east of 1st Ave. The tract is a rare piece of undeveloped prime real estate in Manhattan.
Solow purchased the property in 2000 for $600 million. The family has been mulling what to do with the acreage for many years. Soloviev believes a worthwhile project has finally been identified, should he be able to acquire a casino concession.
Community Partner
Mohegan Sun in Connecticut is the Mohegan Tribe's flagship property. But through its Mohegan subsidiary, the tribe also operates several commercial casinos. Outside its home state, Mohegan owns and/or operates casinos at Virgin Hotels Las Vegas, Mohegan Pennsylvania in Wilkes-Barre, Resorts Casino Hotel in Atlantic City, ilani Casino Resort in Ridgefield, Wash., and two casinos in Ontario. Mohegan is also finalizing an integrated resort in Incheon, South Korea.
Mohegan's New York City bid with Soloviev Group is one of 10 expected proposals for the three downstate gaming licenses. Mohegan and Soloviev are trying to stand out among the crowd by pledging to actively help support other businesses near where its casino would operate.
Mohegan has long run its Mohegan Momentum Partnership Program in the regions where the company operates. The casino operator's rewards program allows its patrons to use their rewards points and benefits inside Mohegan properties and nearby businesses.
The goal is to encourage casino players to frequent Mohegan's resort restaurants, shops, entertainment offerings, and businesses located off the resort grounds.
Mohegan CEO Ray Pineault says the Mohegan Momentum Partnership Program demonstrates the company's community commitment.
"With various establishments bidding to attain a Gaming Facility license in New York City, it is imperative for New Yorkers to consider factors beyond just local and state tax revenue gain, but also the effort that organizations are willing and able to make to better the surrounding communities and businesses," Pineault stated.
Pineault revealed that several nearby restaurants have already agreed to sign on as Momentum partners, including Il Monello on E. 49th and Il Tinello on E. 46th. Both are Italian restaurants.
Bidding Minimums
New York state officials require that bids come with a minimum investment of $500 million, though each of the 10 bids is expected to be significantly costlier.
Before the New York Gaming Facility Location Board even considers reviewing an application, the developers behind the project must pay a $1 million fee to the New York Gaming Commission.
The winners of the three licenses will be on the hook for a $500 million licensing fee, the costliest commercial gaming permits ever offered in US history.