Colorado Sports Betting to Launch Friday with DraftKings, FanDuel, ROAR Digital Despite No Sports
Posted on: April 29, 2020, 04:14h.
Last updated on: July 26, 2022, 10:14h.
Colorado gaming regulators have vowed to launch the state's sports betting market this Friday, May 1 as planned. This is despite a lack of any sports to bet on and widespread uncertainty about when that might change.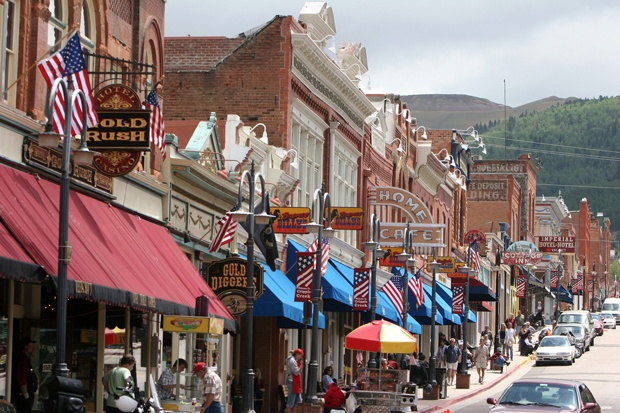 Dan Hartman, director of the state Division of Gaming, acknowledged to The Denver Post that it was a "slow time for sports." But he vowed to press ahead.
"We're really hoping to get through this and see the resurgence of the industry," he said.
While launching in the current climate might be something of an anticlimax, the market could eventually become a big deal for Colorado.
PlayColorado analyst Dustin Gouker believes, once matured, it could be worth around $400 million, handling $6 billion in bets each year.
Anticlimax?
Operators are required to partner with Colorado's 35 land-based casinos to participate, which will make it a vibrant and competitive market when it gets into full swing.
But with each of those casinos currently shuttered because of the coronavirus, Friday's debut will be a muted, online-only affair.
In due time, Colorado consumers will have their pick of 17 different online sports books, although only four — FanDuel, DraftKings, BetRivers, and MGM and GVC joint venture ROAR Digital — plan to launch on Friday, according to The Post.  
They'll be hoping to earn some early-mover kudos, even if there will be little more than Belarusian soccer, Russian table tennis, and a smattering of Asian baseball on the menu.
Can Esports Fill the Void?
That's in terms of traditional sports. Colorado's sports betting rules also permit wagering on esports, provided the contests are sanctioned by a governing body and the participants are at least 18 years of age.
The esports segment has seen an uptick during lockdown in jurisdictions where it's permitted. Esports betting solutions provider UltraPlay this week reported a 400 percent surge in wagering on competitive video gaming across all its platforms since March.
Colorado is one of the few US states to have specifically written esports wagering into its laws since US Supreme Court's rejection of the federal prohibition on sports betting made state-by-state regulation possible.
New Jersey's casinos and racetracks began generating odds on esports in November last year, while at the same time, FanDuel became the first online sports book in the US to take bets on esports contests.
If ever there were an opportunity for sports books to explore the potential of esports betting in a completely new market, here it is.
No Kentucky Derby
In the meantime, despite future potential, Colorado's Q1 sports betting figures are not expected to blow anyone away.
May 1 was presumably chosen as a launch date because it would have been the Kentucky Derby weekend. That has now been postponed until early September.
But May, June, and July are typically the slowest months on the US sporting calendar anyway.
Launching in the spring will allow sportsbooks to build marketing, sign-up customers, and tweak their offerings in preparation for the big one, the NFL season — which may or may not start in September.