Charles Barkley Says He Lost Millions Gambling on Dozens of Occasions
Posted on: January 20, 2015, 04:46h.
Last updated on: January 12, 2023, 11:39h.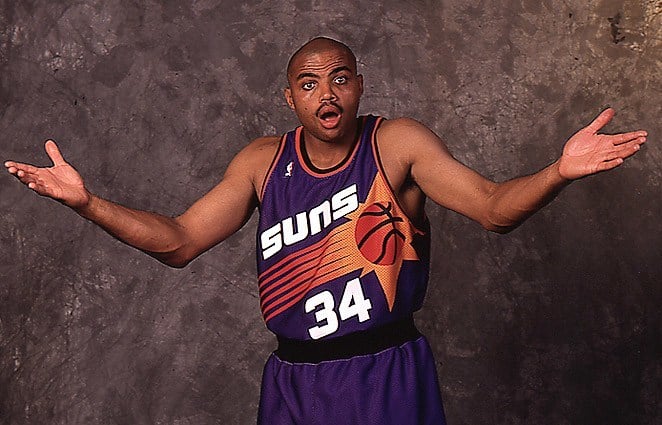 Charles Barkley's gambling habits can't even be called an open secret, as he's never tried to make a secret of them at all.
The former NBA superstar has told tales of his big wins and bigger losses at casinos over the years, including times when he's lost enough money to make even the very wealthy blush.
But now, Barkley says, he's learned to control his gambling habits…at least by his standards.
"You Can Never Break the Casino"
In an interview with Seth Davis filmed for The Seth Davis Show, Barkley said that he has found a way to moderate his losses after years of seven-figure wins and losses.
"Every time I went to Vegas, my goal was to win a million dollars, so I'd get up $300,000 $400,000, $500,000, and then lose it all and the million, so I quit for two years," Barkley told Davis.
"You can never break the casino," Barkley said. "I went to Vegas a bunch of times and won a million dollars in a weekend. Probably 10 times. But I also went to Vegas and lost a million three times that much."
Add those massive sessions up, and it's possible that Barkley may have lost $20 million or more just in terms of million-dollar swings, let alone the smaller wins and losses he must have accumulated along the way.
Those losses, along with a debt dispute with the Wynn Las Vegas, ultimately led to Barkley staying away from gambling for about two years.
Barkley Says He Now Gambles in Moderation
But Barkley, now a basketball analyst on TNT, has since returned to casinos. It's not quite the same though, he says, as he has found that he can gamble in moderation: at least in comparison to the kinds of sessions he was putting in before his break
"When I go to Vegas now, I try to win a couple hundred thousand dollars," Barkley said. "If I lose a couple hundred thousand dollars, I quit and still have a good trip. It's like anything. If you do it in moderation, it's alright."
That may still sound somewhat excessive, but Barkley has always maintained that his gambling problem, if it is to be considered a problem at all, can't be very serious.
After all, he says, he can afford to lose the money.
"As long as I can continue to do it I don't think it's a problem," Barkley once told fellow TNT basketball analyst Ernie Johnson. "Do I think it's a bad habit? Yes, I think it's a bad habit. Am I going to continue to do it? Yes, I'm going to continue to do it."
In the past, Barkley has talked about a number of big losses he has suffered from gambling, including one infamous six-hour blackjack session that cost him $2.5 million.
In a 2007 interview with ESPN's Trey Wingo, Barkley said he had lost about $10 million over the course of his life through gambling.
 Barkley's Basketball Career
Charles Barkley had a 16-year career in the NBA, playing primarily at the position of power forward.
Playing for the Philadelphia 76ers, Phoenix Suns and Houston Rockets, Barkley's Hall of Fame career included 11 All-Star Game appearances and one MVP award, which he won in 1993.
Barkley is also known for being a member of the original "Dream Team," winning gold medals as a part of the US Basketball Team at the 1992 and 1996 Olympics.