With Conditions, Casinos Betting on NFL Draft Wagering
Posted on: April 10, 2017, 02:00h.
Last updated on: April 10, 2017, 02:04h.
Betting on the NFL just went up another level as Las Vegas sports books announced that for the first time they would be taking action on the NFL draft this year.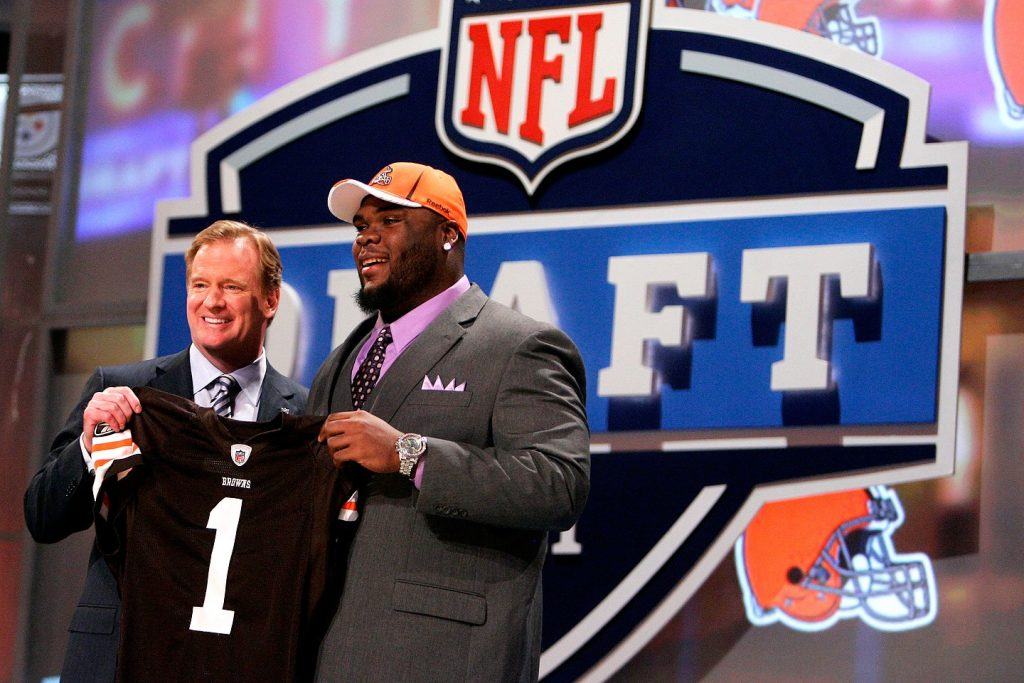 One of the sports books petitioned the Nevada Gaming Control Board to endorse the type of wagering and the governing body reviewed it.
The organization gave the authorization April 6, three weeks before the draft is to be held in Philadelphia and board chairman A.G. Burnett told the Las Vegas Review Journal that the stipulations were put in place.
"It has to be something that makes us comfortable from a regulatory standpoint," Burnett said. "Most importantly, that the outcome of the event can't be affected by a bet that is placed."
Only Certain Type of Bets Allowed
Off Shore and internet sites have been offering action on the draft for years, but this will be a first for a brick and mortar establishment. It does come with strict rules. The landscape of gambling is changing in the US as more and more casinos dot the country.
Picking who will be taken as the No. 1 overall pick won't be allowed, or any other specific selection for that matter, but there will be several proposition bets customers can make.
Some examples include number of players drafted from a particular college, conference or position, more offensive than defensive players selected in the first round and total number of quarterbacks, running backs or wide receivers picked in the first round.
Commissioner Can't be Happy
This is the second move contrary to the wishes of Commissioner Roger Goodell, who has said he is opposed to betting associated with the NFL.
After the owner's meetings last month in Phoenix, the head of the league came out and voiced his continued opposition to betting, especially legalizing it.
"I think we still strongly oppose legalized sports gambling," Goodell told reporters at a news conference after owners meetings in Phoenix. "The integrity of our game is number one. We will not compromise on that."
He might not be willing to, but several around the game are willing to soften the league's long stranding policy of stiff-arming an association with the activity.