MGM Resorts Becomes Official NHL Sports Betting Partner
Posted on: October 29, 2018, 03:00h.
Last updated on: October 29, 2018, 03:00h.
The NHL has signed a major sports betting deal that will see it provide official data to MGM Resorts' sports books.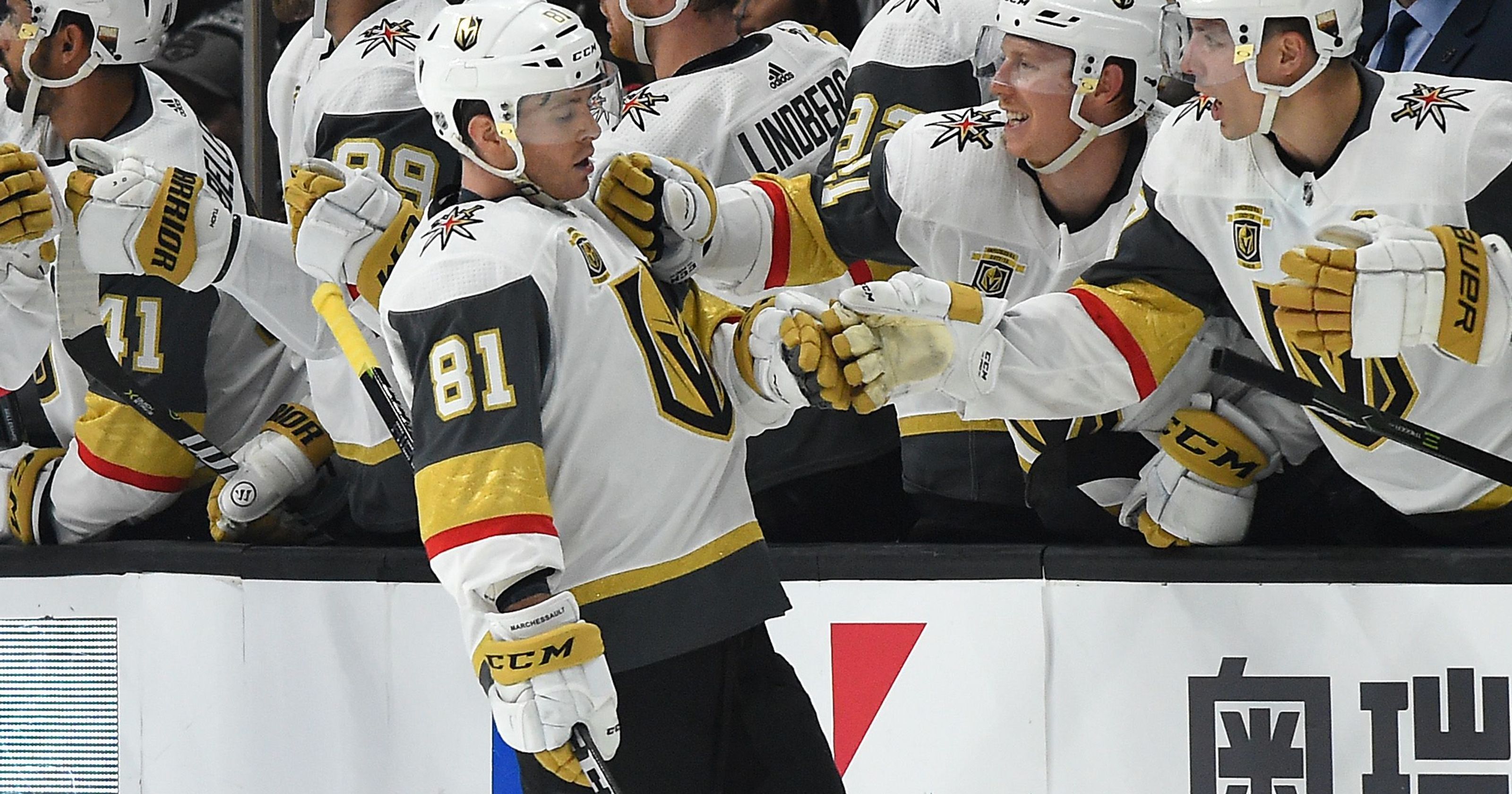 Per the agreement, MGM will receive access to proprietary NHL data generated by the league's new tracking systems, which are currently under development.
This is expected to include the kind of high-tech puck-and-player tracking debuted at the Olympics, providing real-time information on speed, acceleration, stopping, distance traveled, shift lengths and ice time for use in in-play betting.
Meanwhile, MGM will be able to use official NHL branding in its land-based and digital sports betting offerings within the US.
The casino giant has formed a joint sports-betting venture with UK-based online gaming and sports betting giant GVC, owner of the Ladbrokes brand, as it makes a play for dominance of the new US markets. MGM and GVC have each plowed $100 million into the joint enterprise.
No Integrity Fee
It's the second such "official sports betting partner" deal for MGM since the liberalization of the US market. The company reached a similar agreement with the NBA in late July.
The financial terms of the NHL deal were not disclosed, other than that the league will not be taking a cut of the betting — in the form of an "integrity fee," or otherwise.
The NHL's attitude to sports betting has been perhaps the most liberal of the major sports leagues. After all, it was the first to give its blessing to Las Vegas and the establishment of the city's first ever major sports team, the Las Vegas Golden Knights.
Meanwhile, bookmaker William Hill has been allowed to ink agreements with the Golden Knights and New Jersey Devils that will enable the transmission of live betting odds and in-arena branding during home games — something that is unlikely to be palatable to other leagues for at least a few years.
No Integrity Concerns
And unlike other leagues, the NHL has not sought to impose an "integrity fee" or "royalty" through legislative mandate.
We have no concerns about the integrity of our game, of our players, our officials," NHL executive vice-president and chief revenue officer Keith Wachtel told the Associated Press Monday. "We've never had an issue. Secondly, the integrity of the sports betting landscape is just as important to the bookmakers, which is why the NHL does not have a discussion and we don't talk about this notion of integrity fees."
Having largely failed to convince lawmakers of benefits of integrity fees, leagues including the NFL, MLB, and NCAA are now pushing Congress and state legislatures to make the use of their official league data compulsory.
Meanwhile, the NHL and NBA are engaging with operators and striking strategic commercial deals, almost as though America is some kind of free-market economy.
"Sports betting agreements through contracts enhance the fan and consumer experience," said the American Gaming Association in an official statement. "The NHL's announcement today further strengthens the bond between sports entities and gaming companies, who are each committed to preserving the integrity of the game."