MLB Signs Historic Sports Betting Deal with MGM Resorts
Posted on: November 28, 2018, 08:43h.
Last updated on: November 28, 2018, 08:43h.
Major League Baseball has inked its first ever bona fide sports betting deal, with MGM Resorts International. The league — once so resistant to the idea of regulated betting on its games — joins the NBA and the NHL in calling MGM its "official gaming partner."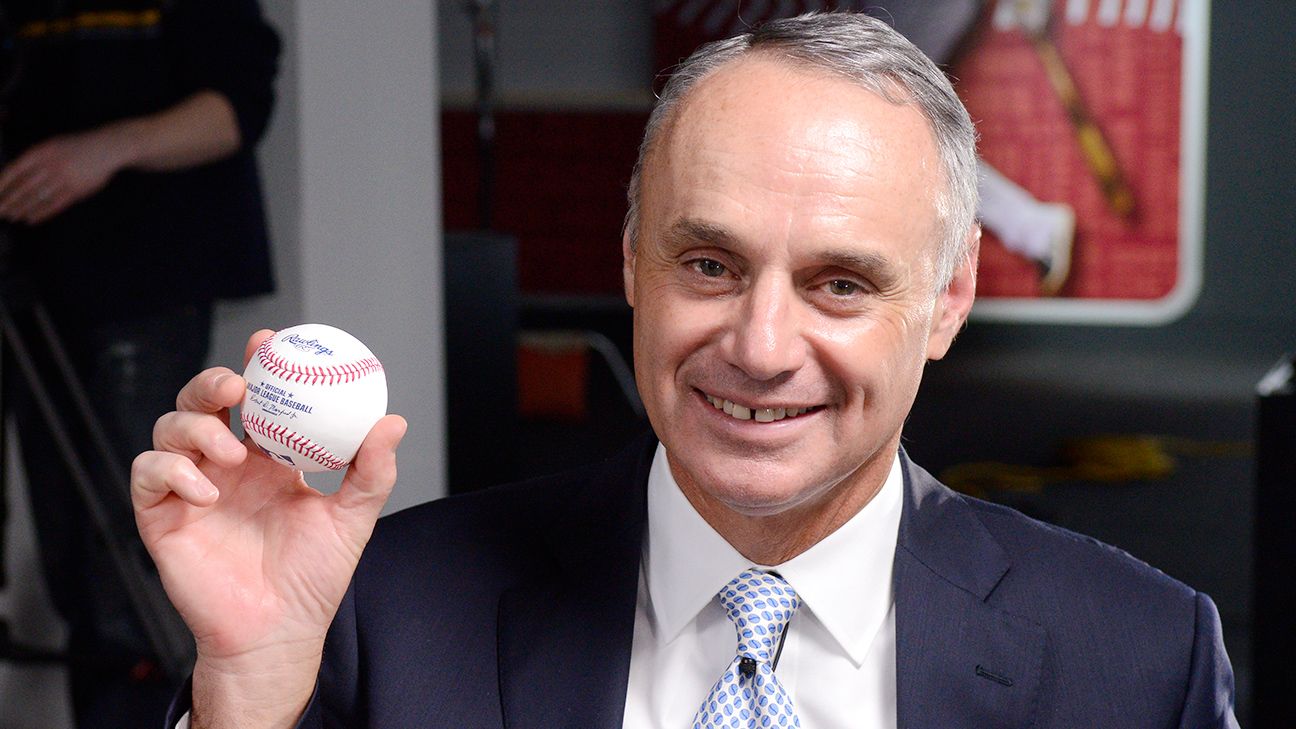 The deal gives MGM the right to use official MLB branding in its land-based and digital sports betting offerings within the US, and — as with the NBA and NHL deals — the use of official league data, which should soon see the creation of a real-time, in game betting experience on the MGMPlay app.
Financial terms were not disclosed, but the NBA deal was said to be worth $25 million to the league.
MLB commissioner Rob Manfred said the partnership with MGM will "help us navigate this evolving space responsibly, and we look forward to the fan-engagement opportunities ahead."
World Series Fix 
MLB's traditional distaste for sports betting can be traced back to the fixing of the 1919 World Series when eight members of the Chicago White Sox conspired to throw games for cash.
But much of the match-fixing of the past was related to poor wages for players — not so much of a problem today. White Sox owner Charles Comiskey was notoriously miserly and was resented for it by his players, who were expected to pay to have their own uniforms laundered.
If it took the best part of a century for MLB baseball to get over the "Black Sox" scandal, the league had to swallow its antipathy towards sports betting pretty quick last May when the US Supreme Court struck down PASPA, the federal ban on state-sanctioned bookies.
Federal Framework Favored
In the aftermath of the SCOTUS decision, Manfred said the league was willing to seize the opportunity sports betting provided, as long as it was done right. Like other leagues, MLB believes its interests would be best served by a federal framework of regulation, rather than state-by-state.
"Sports betting can be a great source of fan engagement," Manfred told The Dan Patrick Show in July. "The trick for us is to take advantage of the opportunity to drive fan engagement without letting gambling be too pervasive in the sport.
"The challenge for us is to make sure that whether it's a uniform federal scheme — which we think would be the best, certainly the easiest to operate in — or 50 state schemes, those laws develop in a way that allows us to protect the integrity of the sport," he added.
All eyes are now on the NFL, the only league of the big four without a sports betting deal.