Casino Rumor Mill: Las Vegas Sands Considering Wynn Resorts Takeover
Posted on: May 11, 2020, 01:15h.
Last updated on: May 11, 2020, 01:51h.
Las Vegas Sands is admittedly a buyer in the current economic gaming market. Billionaire founder and Chairman Sheldon Adelson revealed that acquisitions are being considered during the company's first-quarter earnings call last month.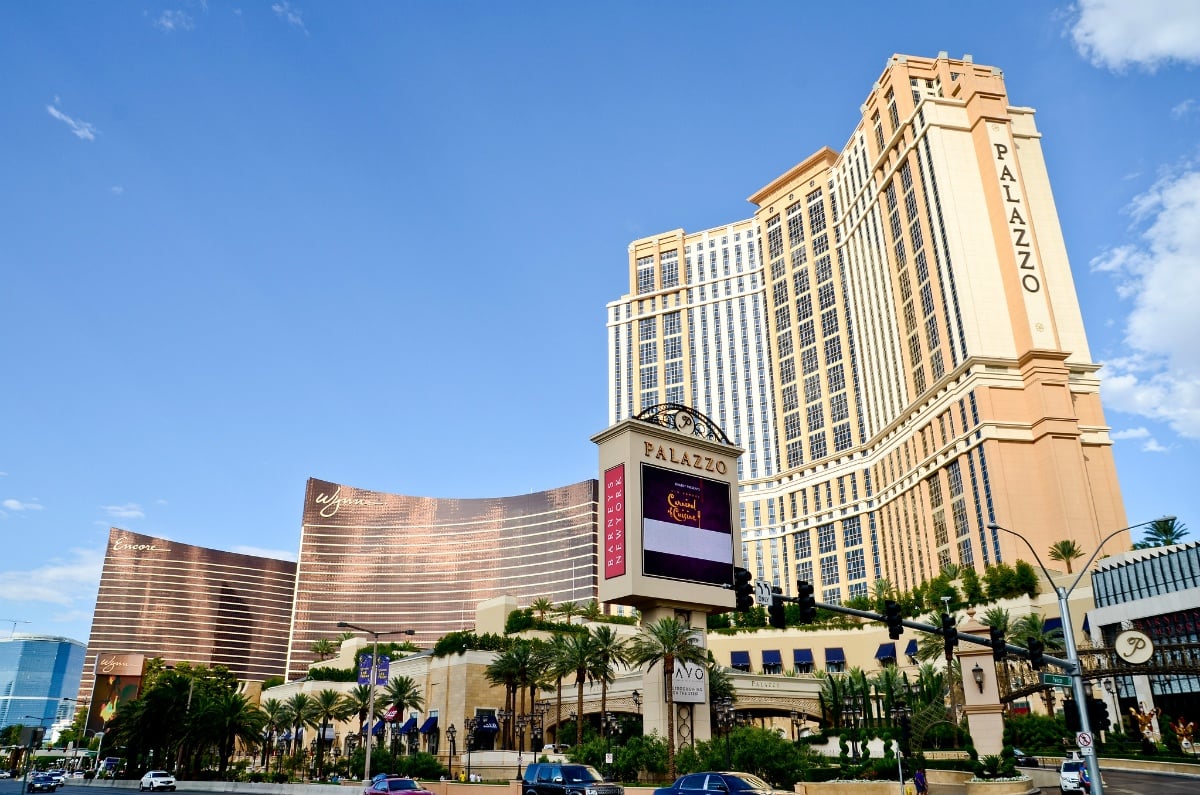 Union Gaming analyst John DeCree feels Sands rival Wynn Resorts is a leading target for a potential takeover. He says acquiring Wynn would immediately deliver Sands an additional $1.6 billion in earnings before interest, taxes, depreciation, and amortization (EBITDA).
Buying Wynn would also allow Sands to increase its presence in Macau, specifically the VIP segment in the Chinese enclave. Sands already leads the Macau mass market in terms of gross gaming revenue (GGR), accounting for nearly 30 percent of general public casino win.
Wynn, however, is more focused on the high roller. It trails only Galaxy Entertainment in the VIP segment, Wynn taking 20 percent of the demographic. Macau casinos are operating in only a shell of their pre-coronavirus selves, as entry remains heavily restricted into the enclave.   
Wynn Not for Sale
Adelson told investors in April that "We can acquire because most of the other companies don't have the balance sheet that we do, and they don't have the potential market that we can."
One of the reasons why we're the biggest and we've got the best balance sheet in the industry, our market cap up until this virus came was equal to the combined market capital of all our competitors in the US combined," the CEO, worth an estimated $31.5 billion, declared. "I'm not going to give up on developing integrated resorts. I'm going to add on to our strategic thinking."
While Wynn Resorts might be ideal for Sands, Wynn CEO Matt Maddox said last week the company isn't considering mergers or acquisitions.
Other Casino Suitors
DeCree identified two other casino giants that could be ripe for Sands: Australia's Crown Resorts and Okada Manila in the Philippines. The Union analyst said both companies would allow Sands to expand in markets that are close to the Chinese gambler.
Okada Manila, DeCree explains, would deliver Sands $300 million of EBITDA. But the Filipino gaming industry isn't nearly as regulated or transparent as the markets in which Sands currently operates: Nevada, Macau, and Singapore.
Crown is finishing work on its $1.5 billion Crown Sydney property, but is being investigated at the same time by authorities in New South Wales. State officials are probing Crown's alleged ties to Chinese criminal syndicates, and its history in preventing its casinos from being used to launder money.
DeCree states that Crown "includes a collection of high-quality assets in a first-world market with a solid Chinese VIP junket business, plenty of owned real estate, and some additional growth/development prospects. The company is under-levered and with COVID-19, trading at a discount to replacement cost."
Similar Guides On This Topic