Crown Resorts Sued by Man Who Slipped on Pool of Vomit and Broke Neck
Posted on: April 30, 2020, 08:07h.
Last updated on: April 30, 2020, 09:00h.
Australian casino giant Crown Resorts has been sued by a man who alleges that he broke his neck after slipping on a puddle of vomit at the company's property in Melbourne.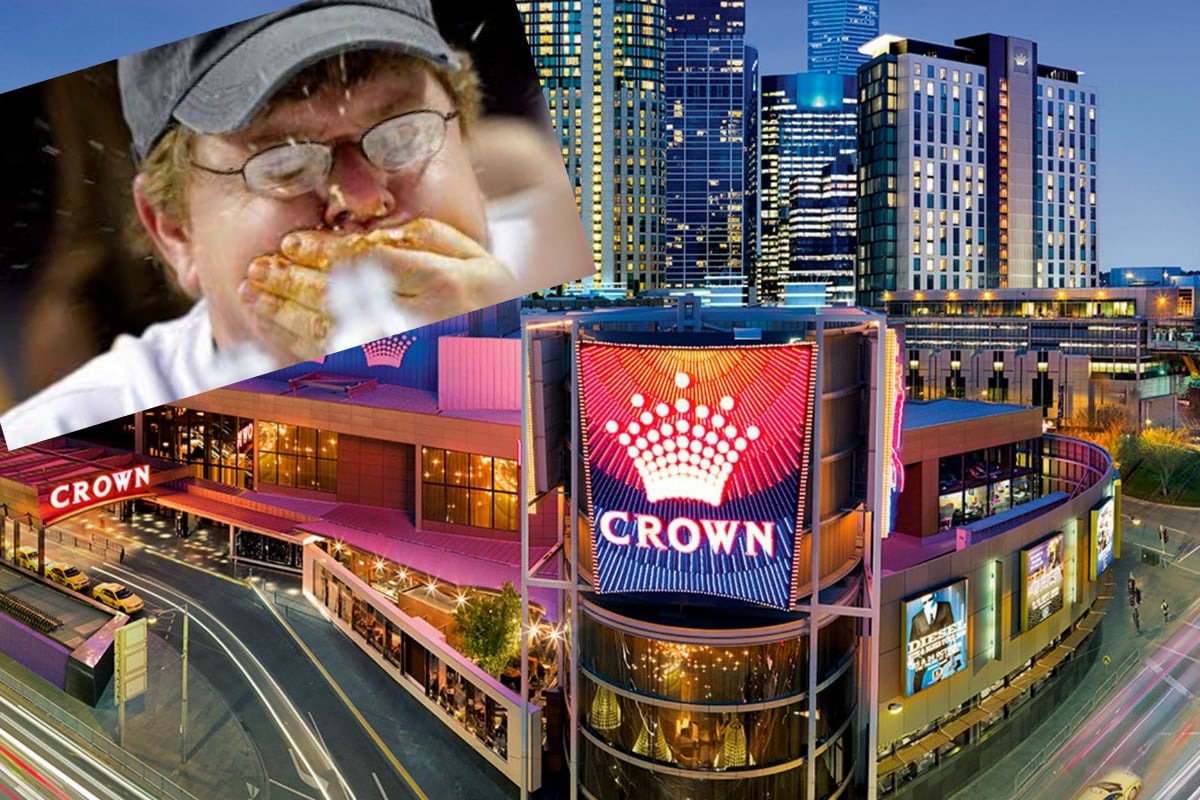 Lawyers for plaintiff Michael Stephenson say Crown Melbourne staff overserved an intoxicated patron, which led to him throwing up on the casino floor. Stephenson was at the casino gambling, and claims he slipped and fell on the vomit. The incident occurred in 2017.
The lawsuit states that the casino failed to clean up the regurgitated contents in an appropriate matter of time, and also did not close off the area or post a warning sign.
Along with a broken neck, Stephenson says he underwent hip surgery to repair a fracture sustained in the fall. He asserts the surgery has resulted in "pain and limited movement."
Establishments like Crown need to be held to high standards regarding the responsible service of alcohol," the lawsuit argues. "Unfortunately for Mr. Stephenson, due to this incident he now has a permanent injury which has ultimately changed the course of his life."
Crown Melbourne is the first integrated resort developed by Crown Resorts. The complex opened in 1994, and today features some 3,500 slot machines and 300 table games.
Crown of Thorns
Stephenson is seeking damages related to his fall from the vomit. Crown Resorts will likely seek to have the case thrown out.
Crown successfully did that earlier this month when a judge dismissed a lawsuit from a man who claimed he was bullied while on the job working as a table games dealer.
Harkirat Singh complained to his Crown superior in late 2018 that he was being harassed by fellow coworkers for a video he shared to social media. In the clip, Singh raps on his homemade track "Pornostar."
Singh said he was mocked mercilessly by other employees, to the point where he no longer felt comfortable or able to work. Crown subsequently terminated his position.
Australia's Fair Work Commission ruled that Crown's decision to fire Singh had not been "harsh, unjust, or unreasonable." The commission added that he had not been victimized for making a complaint, and he failed to comply with "the lawful and reasonable directions of his employer."
Crown Future
Crown Resorts remains under investigation in New South Wales, where the company is finishing construction on its $1.5 billion casino in Sydney. Officials are probing Crown's alleged ties to criminal syndicates in China, as well as its problems in combating money laundering.
One thing is for certain regarding Crown's future: it won't include Melco Resorts. Crown billionaire James Packer and Melco billionaire Lawrence Ho were once close friends and business partners. Their combined entity Melco Crown was responsible for building multibillion-dollar integrated resorts in Macau.
But this week, Melco sold its nearly 10 percent stake in Crown to private equity group Blackstone for $360 million – a 37 percent discount on the price Melco paid for the position last year.