Rumors: Sir Richard Branson Considering Hard Rock Las Vegas as First Land-Based Casino for Virgin Hotels
Posted on: January 22, 2018, 10:38h.
Last updated on: January 22, 2018, 10:38h.
The Hard Rock Hotel and Casino in Las Vegas is up for sale and, if the rumors are to be believed, British billionaire Sir Richard Branson is mulling the purchase.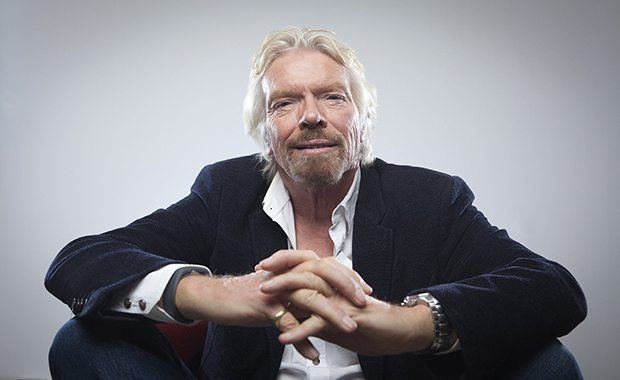 Sources told the Las Vegas Review Journal this weekend that Branson's Virgin Hotels is in "advanced negotiations" to acquire the property, with a deal possible as early as sometime this quarter.
Should that happen, Branson will likely let go of the giant guitar and rock memorabilia that are the Hard Rock's long-associated features and instead move it towards Virgin-centric branding.
According to the RJ, the casino's executives have been told not to deny Virgin's interest if employees ask about it.
Virgin on a Deal
Canadian asset management firm Brookfield, the current owners, have reportedly been looking to sell the property since March of last year. In August, when the Teamsters Union Local 986 began picketing outside to demand the Hard Rock "retain its workforce if the hotel is sold," it became clear to the those outside the company that a sale was likely.
Last week, the union filed a complaint against Brookfield for alleged violations of federal labor law, which included "repressing communication by employees both inside the hotel and even in their own, private social media use."
Brookfield acquired the Hard Rock from Morgan's Hotel Group in 2011 in the wake of the economic crash. As the property's biggest creditor, it converted debt to equity and brought in Warner Hospitality to manage its external operations.
The Las Vegas Hard Rock is an entirely separate entity from all other Hard Rock-branded casinos, which are all Seminole Tribe-owned.
Return to Spender
While the off-Strip casino has struggled financially, ten years post-recession, Las Vegas is starting to boom again. In August, Carl Icahn sold the unfinished Fontainebleau for $600 million, representing a 300 percent return on his purchase investment in 2010, when he acquired it for $150 million.
While Brookfield executives may be hoping to make a similarly spectacular ROI, potential buyer Virgin Hotels said in its 2010 business plan (the year it launched) that its goal was to "acquire distressed properties in North America cheaply."
Virgin Hotels currently operates just one hotel in Chicago, although further developments are underway in New York City and Nashville. If the Hard Rock deal goes through, it will be the first land-based casino in the Virgin portfolio, although the group launched an online casino, Virgin Games, in 2003. Virgin Games was acquired by Gamesys in 2013 and continues to operate using the Virgin brand under license.
The Virgin proposal reportedly includes Bosworth Hospitality Partners and investment firm Juniper Capital Partners. All parties involved have declined to comment to the press about the deal.
Similar Guides On This Topic
Latest Casino Stocks:
Retrieving stocks data...
Retrieving stocks data...
Retrieving stocks data...
Retrieving stocks data...
Retrieving stocks data...