California Sports Betting Vote Unlikely Before 2026, Mobile Further Out
Posted on: November 9, 2023, 11:30h.
Last updated on: November 9, 2023, 11:51h.
California Tribal gaming leaders believe voters in the state have lingering fatigue about sports betting, and as such, recent proposals to jump-start the issue ahead of the 2024 election cycle aren't likely to make progress.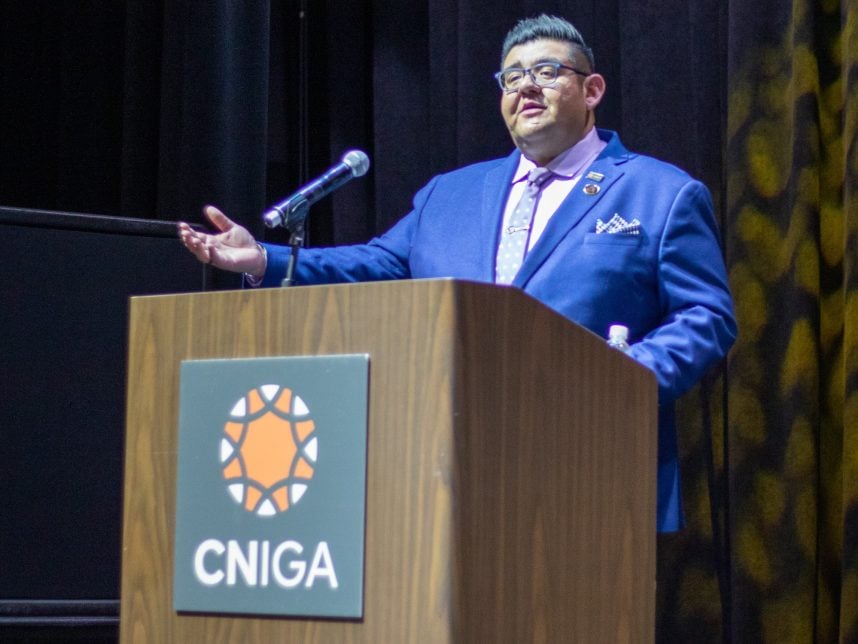 During a Wednesday webinar, James Giles, executive director of the Indian Gaming Association, Indian Gaming Association Conference Chairman Victor Rocha, and California Nations Indian Gaming Association (CNIGA) Chairman James Siva discussed the Sports Wagering Regulation and Tribal Gaming Protection Act, which surfaced on October 27.
That proposal was filed by Kasey Thompson and Reeve Collins, cofounders of Pala Interactive. But it was submitted to California's major Tribal casino operators without prior discussions — a clear misstep. Pala Interactive is owned by Boyd Gaming and is no longer associated with the Pala Band of Mission Indians. The error of not consulting Tribes prior to filing the proposed ballot initiative could prove fatal.
Tribes decided to wait an election cycle and let sports betting move out of the media and out of the voter's mind, then work our way back into it in future cycles," said Siva on the webinar. "This throws it right back into the voter's face, and a lot of voters are just tired of the conversation."
He added that the 2022 fights over Proposition 26, the Tribal-backed sports betting initiative, and Proposition 27, which was supported by commercial gaming companies, was the most expensive ballot fight in California history. That's saying something when considering the sheer number of ballot initiatives California voters evaluate each election cycle.
Some 'Runway' for 2026
In California, Tribes have exclusive compacts with the state, and any additions to Class III gaming there come by way of tribal operators, period, though there is an allotment for pari-mutuel operators to participate in sports wagering.
Rocha and Siva noted that non-Tribal influences cannot drag tribes to the California sports wagering table. Rather, the tribes want to be the initiators of sports betting efforts in the state, and outsiders who want to advance that effort need to work with Tribal operators as partners. Rocha did, however, acknowledge the Sports Wagering Regulation and Tribal Gaming Protection Act could provide some template for a 2026 ballot proposition.
"This creates a runway for 2026," he said. "I don't think anyone in their right mind thinks that 2024 is going to happen. The fatigue and coming back for online gaming would make us look like morons."
Backers of the Sports Wagering Regulation and Tribal Gaming Protection Act need to collect 900K signatures from California residents to get the proposal on the 2024 ballot. Allotting time for random sampling of signature verification, the deadline to get the proposal on the 2024 ballot is June 27, 2024, according to the Secretary of State's office.
California Sports Betting Already Looks Flawed
When sports wagering finally debuts in California, residents who want to take part in the activity likely won't have much to be excited about. Because, as Rocha noted on the webinar, the Tribes want to start with retail betting, with mobile wagering pushed further out.
From a revenue perspective, that's a flawed methodology, because the bulk of California's large population centers aren't located near Tribal casinos, and trips to make sports bets are less appealing when factoring in the state's notoriously high gas prices and dismal traffic. Data indicate approximately 90% of regulated sports bets in the U.S. are placed on computers or mobile devices.
"When we get to mobile — and we will get there — you will see a Florida-type approach," said Rocha on X.