Georgia Best Hope on 2024 Sports Betting Legislative Calendar
Posted on: October 26, 2023, 05:28h.
Last updated on: October 27, 2023, 11:26h.
This year has brought some pleasant surprises on the sports betting legislative front, namely in Kentucky and North Carolina approving mobile sports wagering. Next year's prospects appear considerably dimmer.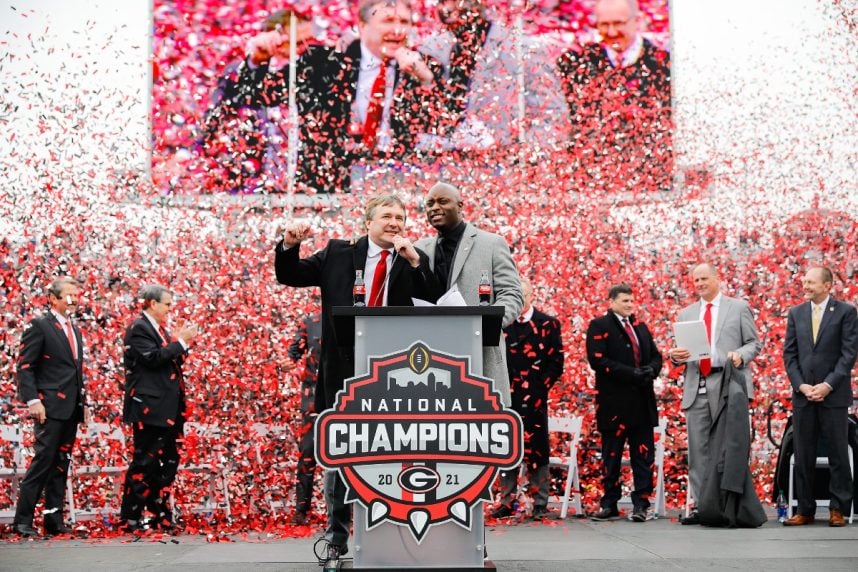 With 2024 right around the corner, it appears that among mid-sized to large states, Georgia is the best hope to join the mobile sports betting party.
The reasoning is simple. Most tribal operators in California oppose efforts to return the issue of sports betting to the 2024 ballot. The Texas legislature is out of session until January 2025, and the fate of mobile sports betting in Florida is in the hands of the courts. That leaves Georgia as the next best hope.
(Georgia) lawmakers and stakeholders remain engaged despite bills having failed in five consecutive sessions," noted Eilers & Krejeck Gaming (EKG). "We are hearing that there will again be an effort to add casino gambling and pari-mutuel betting to a sports betting ballot measure bill."
Georgia is home to 3.2% of the U.S. adult population, confirming its allure to sportsbook operators.
How Georgia Sports Betting Could Take Shape
Should Georgia legislators opt to combine casinos, horse racing, and sports betting under the umbrella of one bill, that could endanger the passage of sports wagering.
"In our view, however, a standalone sports betting bill, particularly one naming the Lottery as regulator, would have much better passage odds," added EKG.
Polling data released earlier this year indicate there is bipartisan support for casino gaming in Georgia, and voters want to have a say in the matter. Depending on the poll, there is either increasing or waning support for sports wagering in the state. But it's also clear that voters want to make that decision.
Former Georgia Chief Justice Harold Melton recently said the issue doesn't require a constitutional amendment, potentially paving the way for easier passage. That's a positive, because alterations to state constitutions, including Georgia's, are cumbersome, lengthy processes.
During the 2022 midterm election, Georgia Democrat gubernatorial nominee Stacey Abrams attempted to leverage sports wagering as an avenue for boosting funding for the HOPE scholarship program. Republican incumbent Brian Kemp soundly defeated her. Should policymakers in the state emphasize gaming expansion legislation when the new session commences on Jan. 8, standalone bills could be necessary to gain approval.
"Large, kitchen sink-type proposals are notoriously unstable, as they tend to elicit more intense opposition from anti-gambling groups than standalone sports bills and are prone to collapsing from within from stakeholder disagreements," concludes EKG.
Other States That Could Surprise in 2024
Accounting for the aforementioned scenarios in California, Florida, and Texas, the "likely never" trio of Hawaii, Idaho, and Utah, it's easy to see why the 2024 sports betting legislative spotlight is on Georgia.
The only other coveted states that could surprise on this front are Minnesota and Missouri. Sports betting legislation has consistently met swift ends in those states for various reasons.
Oklahoma is another possibility. But Georgia's neighbors, Alabama and South Carolina, likely aren't.