Caesars Stock-Buying Opportunity Near, Says Analyst
Posted on: October 11, 2023, 04:30h.
Last updated on: October 11, 2023, 12:57h.
Shares of Caesars Entertainment (NASDAQ: CZR) have been in a funk, shedding 14.37% over the past month. But at least one analyst believes the gaming stock has rebound potential, and could be presenting investors with a buying opportunity.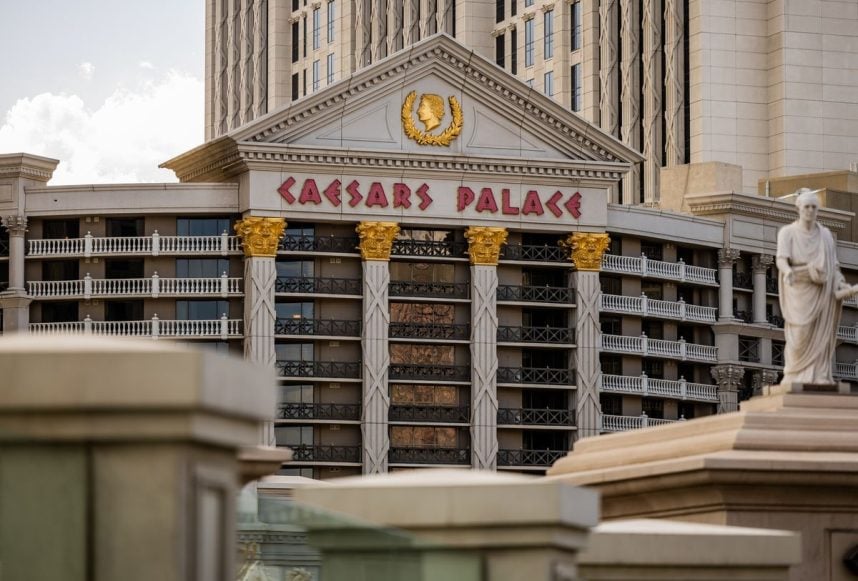 Following meetings with Caesars executives at the Global Gaming Expo (G2E) in Las Vegas, Stifel analyst Steven Wieczynski published a report on the casino equity, reiterating a "buy" rating while boosting his price target to $80 from $74. The new forecast implies upside of about 74% from the Tuesday close.
Overall, the tone of management was positive, and we believe the market continues to discount the long-term free cash flow (FCF) potential of CZR's brick & mortar business and ability to delever this company," noted the analyst.
Much of the recent weakness in Caesars stock is attributable to a ransomware attack that resulted in the operator paying $15 million to the nefarious group known as "Scattered Spider." That expense was covered by a cyber insurance policy.
Caesars Stock Sell-Off 'Overdone'
Among gaming stocks, Caesars is far from the only offender in recent months, as investors have fretted about the specter of recession, among other factors.
In Las Vegas, Caesars and rival MGM Resorts International (NYSE: MGM) are dealing with the aftermath of cyberattacks and the possibility of labor strife. The Las Vegas union representing 53K hospitality workers voted in favor of a strike, which could coincide with some important events on the Strip. But Wieczynski is optimistic a crisis will be averted.
"In terms of the potential union strike, management noted talks with the unions continue to be constructive, and they hope that a resolution would be completed over the next month or so," added the analyst. "We would note that there hasn't been a strike in LV for over three decades, and with the upcoming F1 race in November, we suspect both parties want to settle these negotiations before then given the lucrative opportunity (think tipping from high rollers) that tipped employees would miss out on."
He also pointed out that Caesars property-level margins should receive a boost in the current quarter. That's because the Rio Hotel & Casino Las Vegas, a low-margin venue, is out of the Caesars portfolio.
Caesars Stock Faces Familiar Concerns
At the fundamental level, Caesars is grappling with familiar concerns, including its over-levered balance sheet and fears that consumers are close to reigning in discretionary spending.
These are valid concerns to be sure. But Las Vegas Strip demand remains strong, and the Planet Hollywood operator is on pace to trim outstanding debt by at least $1 billion this year. Plus, iGaming and sports wagering could act as incremental catalysts for share price improvement.
"While we aren't the biggest sports betting/iGaming bulls, we have always said the likely winners in this 'arms race' will be the operators with the strongest databases/loyalty programs," concluded Wieczynski. "We believe CZR fits that profile, very similar to MGM, and don't believe their current share price/valuation are giving the company much credit for that potential long-term growth opportunity."