Brazil Special Senate Committee Recommends Legalizing Gambling
Posted on: December 11, 2015, 02:27h.
Last updated on: December 11, 2015, 02:27h.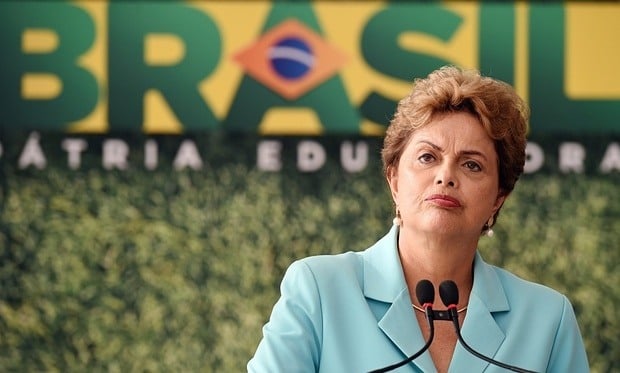 Brazil is once again mulling gambling legalization, lawmakers in the cash-strapped country in the midst of economic devastation scrambling to find ways to fund the government without placing additional tariffs on citizens.
The Brazilian Senate Commission for Regional Development and Tourism voted this week in favor of Bill 186 of 2014, legislation that would authorize up to 35 land-based casinos and permit gambling enterprises to commence operations online.
Casinos have been banned in the country since 1946.
Illegal gambling in Brazil is estimated to be a nearly $5 billion annual industry, and legislators affirm tapping into that market is needed to offset a dismal financial year for the country. Moody Investors Service recently downgraded Brazil to "Junk Status" citing a rapidly deteriorating economy and "worsening governability."
Public Opinion
Legalizing gambling and Internet casinos appears to be a viable solution to make up at least part of the mounting budget deficit. Persuading residents to get behind gambling might be a more difficult task than in other countries.
Brazilians associate gambling with corruption, many believing the venues to be nothing more than utilities from criminal syndicates to meet and exchange monies.
"You talk about gaming and people think about fraud, money laundering, mafia and addiction," Sao Paulo lawyer Luiz Felipe Maia told Reuters.
Neymar Jr, the country's most famed soccer star of late, signed a sponsorship deal with PokerStars in 2015. That might help change the overall opinion of poker and gambling among the newer generation.
Then again, it might not.
Brazil is currently going after Neymar on claims of tax evasion. Judge Carlos Muta affirmed in September that the athlete owes Brasilia almost $16 million in taxes stemming from 2011 to 2013.
Too Little Too Late
It's not difficult to understand Moody's labeling of "worsening governability" in Brazil, the globe's fifth-largest country by area. Deciding to potentially legalize gambling now comes at a rather strange and perhaps baffling time.
Less than 18 months ago, the country played host to the most active and profitable sporting event on planet Earth: the World Cup.
The 2014 month-long tournament generated an estimated $130 billion in legal and illegal bets around the world. Brazil profited zero dollars on that colossal pot.
Of course, Brazil does have another international spectacle coming its direction by way of the 2016 Summer Olympics. However, hosting the Winter or Summer Games tends to place financial strains on presenting countries.
"They have political and economic difficulties," International Olympic Committee Vice President Craig Reedie said recently to the Associated Press. "They have challenges. I think they and we will have to get through it."
Now that Bill 186 has passed committee, the proposition will head to the Senate's general assembly. If approved, it would next make its way to the House of Representatives for endorsement and then off to President Dilma Rousseff's desk for her signature, assuming she isn't impeached before its arrival.
A long journey remains in convincing both the public and lawmakers that gambling is in the best interest of the country.