Brazil Lawmaker Raises Bribery Accusations Amid Legal Betting Push
Posted on: September 29, 2023, 07:06h.
Last updated on: September 29, 2023, 12:41h.
Despite increased legislative support in both chambers, Brazil's plans to legalize and regulate sports betting continue to be the source of serious controversy. The latest move comes from an anti-gambling senator who's accused a representative from the Chamber of Deputies of bribery to support the legislation.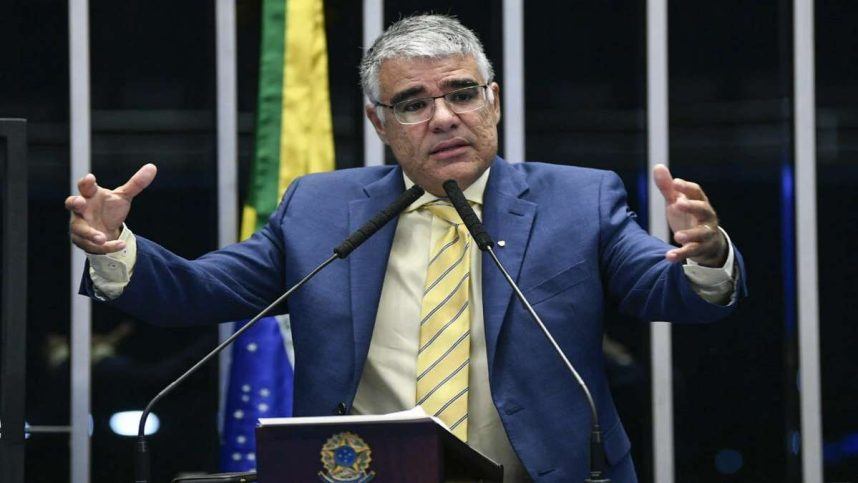 Senator Eduardo Girão has repeatedly expressed harsh criticism of the sports betting regulation process in Brazil. This past Wednesday, he made it personal, announcing that he would file a complaint with the Attorney General's Office against Deputy Felipe Carreras.
Carreras is the rapporteur of the Parliamentary Commission of Inquiry (PCI) on sports betting, a committee investigation that reported widespread match-fixing in soccer. Girão accuses him of accepting millions of dollars in hush money and bribes to steer the investigation.
Strong Assertions With Little Evidence
It's not uncommon for politicians to make accusations against others when they want to drum up support for their own causes. However, accusing a legislator of bribery, in the absence of extensive tangible evidence, can backfire quickly.
Girão asserts that Carreras allegedly asked for bribes to pass laws favorable to sports betting companies as the chamber discussed legalized sports betting. He also alleges that the same companies and Carreras colluded to keep pressure off those operators during the PCI.
In a statement about the bribery allegations, Girão said that Carreras received BRL35 million (US$6.9 million) from the president of the National Association of Games and Lotteries. The gaming operator-supported organization launched earlier this year with a mission of supporting responsible gambling.
Girão added that the Chamber of Deputies has the obligation to open an investigation into the allegations before the Ethics Commission. However, he has yet to provide documentation that would confirm the bribery accusations.
Despite the Chamber of Deputies and the Senate, as well as Brazil's president and vice president, adding more support for the launch of regulated sports betting, Girão isn't yet on board. He's still fighting his fellow senators in a bid to get the chamber to reverse course. So far, it's not working.
Operation Maximum Penalty II Wraps Up
One week after presenting its preliminary report, the PCI on sports bets wrapped up on Tuesday, though the investigation that emerged from Operation Maximum Penalty II has yet to reach its conclusion.
The committee members have drafted their findings and prepared a report, which should have been put to a committee vote. Other deputies have different plans, and are demanding to see the report before any action is taken.
The parliamentary investigation began on May 18 and should have concluded on September 15. It then received a 12-day extension, but still didn't reach a consensus before the final deadline. The request for review would require a full analysis of the report in a Chamber of Deputies plenary session.
Several deputies have raised concerns about what the report may include. They believe that the PCI didn't address some of the issues they had raised, leading to the new demands.