Borgata Causes Card-Maker Gemaco to Shuffle Nervously Over $10 Million Edge Sorting Case
Posted on: September 30, 2017, 02:46h.
Last updated on: September 30, 2017, 02:46h.
The Borgata, Atlantic City, doubled down on its lawsuit against Kansas-based playing card manufacturer Gemaco as it attempts to claw back $10 million "won" by edge-sorting Phil Ivey and Kelly Sun at the casino's mini-baccarat tables in 2012.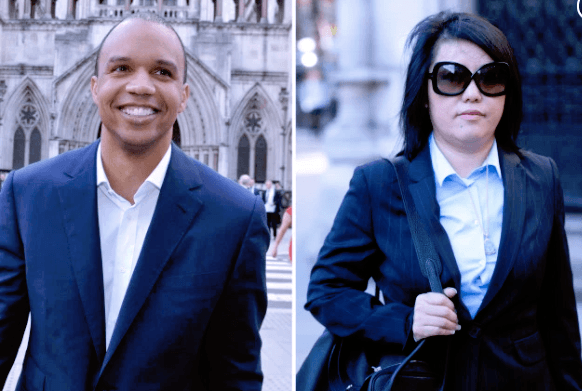 The casino has accused Ivey and Sun of cheating, and Gemaco of breach of contract because it provided cards with minutely unsymmetrical patterns on the back. This enabled the two players to distinguish favourable cards from those that helped the dealer, claims the Borgata.
Ivey and Sun requested this specific deck of Gemaco cards because they believed it would help them gain their edge against the casino.
"The Borg" has already won a judgement against Ivey and Sun, who claimed they won the money fair and square, using skill.
"Indifferent" to Who Pays
But the casino doesn't care whom it receives the money from, it just wants to turn over the winning hand at the end of this seemingly endless legal battle, leaving the losers to squabble over who owes what.
"The judgment against Ivey and Sun … does not relieve Gemaco of culpability for its defective cards," it said in a filing this week. "Borgata is indifferent as to how the judgment is paid, whether by Gemaco, Ivey, Sun, or some combination.
"Accordingly, Defendants have cross-claims for contribution and indemnification to apportion fault among themselves."
This week's 34-page filing was a response to Gemaco's own filing earlier this month which asserted that pure symmetry on the backs of cards is, in fact, impossible. The company said the industry allows for discrepancies in patterns of up to 1/32nd of an inch, a standard which was met by the cards in question.
The Letter of the Law
But the Borgata wants the judge to apply the law to the absolute letter.
Despite the physical impossibility of the following, New Jersey gaming law states: "The backs of each card in the deck shall be identical and no card shall contain any marking, symbol or design that will enable a person to know the identity of any element printed on the face of the card or that will in any way differentiate the back of that card from any other card in the deck."
Ivey and Sun have appealed the judgement against them, but that case cannot be heard until the Gemaco case is resolved.
Sun claimed while giving testimony that she can edge-sort any deck of cards, regardless of the manufacturer, a statement Gemaco has used to argue that its specific deck of cards were not at fault.