Cardmaker Gemaco Refutes Borgata's Claim That Design Flaw Led to Phil Ivey's $10M Edge-Sorting Win
Posted on: September 13, 2017, 07:50h.
Last updated on: September 13, 2017, 07:55h.
In poker pro Phil Ivey's ongoing battle with the Borgata casino in Atlantic City over $10 million "won" at the mini-baccarat tables in 2012, it's become a three-way blame game.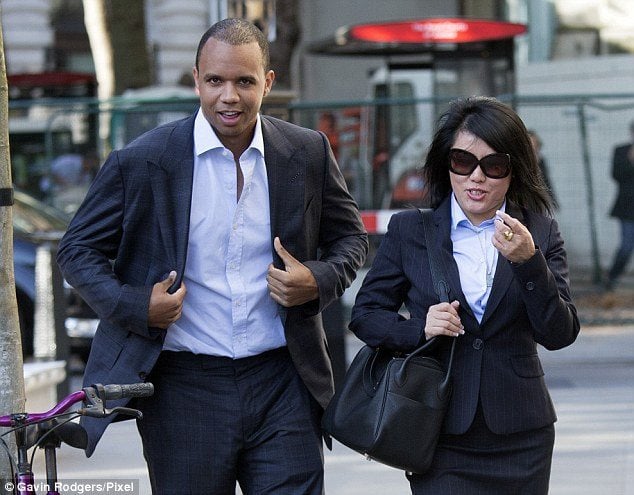 In a statement filed in a New Jersey court on Monday, playing card manufacturer Gemaco answered the Borgata's claim that flawed decks allowed Ivey and playing partner Kelly Sun to beat the casino using a technique called "edge sorting." Gemaco denied that they were at fault and responsible for paying the Borgata what Ivey and Sun left with.
One Night in Atlantic City
The Borgata sued Ivey and Sun in a bid to recoup $9.6 million the pair scooped from the casino's high-roller tables during a four-session edge-sorting rampage five years ago, plus another $500,000 Ivey won playing craps using chips from the disputed winnings as his stake.
Ivey and Sun have always insisted they did not cheat, and instead used skill to win games fair and square.
In October, however, a judge disagreed, finding Ivey and Sun liable to repay the casino. Even though the court acknowledged Ivey and Sun may not have ever actually touched the decks in question, because they were benefitting from a game that used, essentially, "marked cards," they had manipulated it.
Blame Game
With Ivey and Sun appealing that ruling and still refusing to pay, the Borgata added Gemaco to their lawsuit, claiming the card manufacturer was in breach of contract by supplying cards whose patterned backs that were minutely asymmetrical.
The basis of the Borgata's case against Gemaco is a specific New Jersey gaming law:
"The backs of each card in the deck shall be identical and no card shall contain any marking, symbol or design that will enable a person to know the identity of any element printed on the face of the card or that will in any way differentiate the back of that card from any other card in the deck."
Gemaco has responded to the Borgata's assertion that edge-sorting is "only possible when the playing cards are not cut symmetrically during the manufacturing process," by using Sun's own court testimony to disprove the point.
In testimony attempting to prove the skill required for her to edge-sort, Sun had previously boasted to the court that she could edge-sort any deck of cards, regardless of manufacturer.
If true, Gemaco contends, the deck of cards cannot be at fault. Gemaco also asserted that the industry allows for discrepancies in patterns of up to 1/32nd of an inch, a standard which the purple playing cards in question met.
The Borgata is intent of getting its money back, regardless of whether it comes from Ivey and Sun or Gemaco. While Ivey and Sun have to rely on a higher court authority to absolve them of responsibility, it's likely the cardmaker will be making some of the same arguments.