Black Market Betting Bad for Your Health, Report Warns
Posted on: January 16, 2019, 07:47h.
Last updated on: January 16, 2019, 07:48h.
Betting on the black market is more injurious to health and wellbeing than betting on regulated markets, a new study by the Asian Racing Federation claims.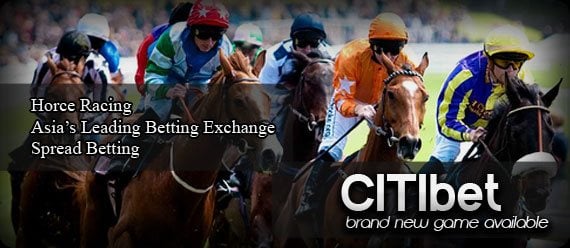 The research paper looked at six gambling jurisdictions — Hong Kong, Singapore, South Korea, Australia, New Zealand and South Africa — and found there was evidence to suggest that in all six regions illegal betting was more likely to result in excessive betting — and by extension, problem gambling.
"This higher incidence rate of gambling disorder is costly: financially and to society, in issues such as depression, family breakdown and even suicide," it concluded.
It also found that black market betting was on the rise in all the jurisdictions, despite their governments' efforts to stamp it out.
Majority 'at Risk'
The report notes that while regulated betting operations are required to comply with social responsibility codes as a condition of their licensing, unlicensed operators are under no such obligation and are therefore more likely to encourage irresponsible gambling.
The greater line of credit open to players engaged with the black market is considered to be a major factor behind depression and suicide.
Some 78.5 per cent of illegal bettors were considered to at-risk, moderate-risk, or bona fide problem gamblers in Australia, while 59.7 per cent of legal gamblers were adjudged to fulfil the same criteria. In Hong Kong the discrepancy was even starker — 73 percent versus 39 percent.
The report also describes the black markets as a haven for money launderers, to which operators can turn a blind eye, or encourage, because they are free of governmental checks and balances. Meanwhile, they can offer higher payout rates which allows dirty money to be laundered at a lower cost.
Criminal Enterprise
In many cases, the operators themselves are members of criminal gangs, and so illegal betting — far from being a victimless crime — is funding criminal enterprise. According to the report, triads run the majority of illegal betting sites in Hong Kong.
CITIbet — one of the biggest betting exchanges in Asia, and therefore the world — licensed or unlicensed — is believed to have links to organized crime.
"Our message to authorities is not only that illegal betting is a threat to racing and other sports, but also that a less visible threat of money laundering underlines illegal betting and facilitates the growth of transnational organized crime," said Martin Purbrick, the Hong Kong Jockey Club's head of security and integrity.
"These issues require government action. If racing administrators do not influence governments and regulators to more effectively combat the illegal betting problem, it could kill the sport," he added.