Atlantic City Casinos Win $80M Online Last Month, No Timetable for Brick-and-Mortar Reopenings
Posted on: May 14, 2020, 07:54h.
Last updated on: May 14, 2020, 09:14h.
Atlantic City casinos won just shy of $80 million last month, all online, as their brick-and-mortar properties remain closed because of the coronavirus.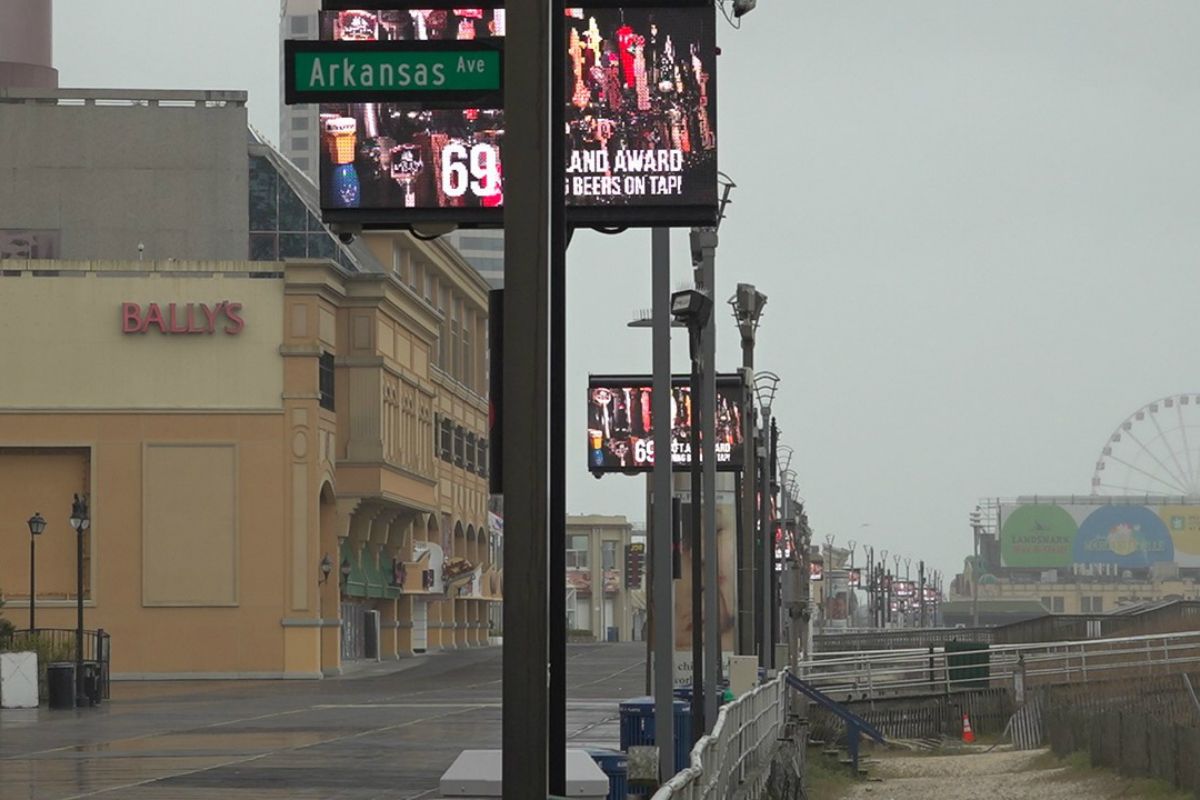 Land-based gross gaming revenue (GGR) totaled $0, while internet gaming win was $79.96 million. With the seaside casinos closed, the online casinos thrived, revenue surging 119 percent in April.
With no sports to bet on, oddsmakers took in a little action on events they wouldn't otherwise have lines on – Russian ping pong, darts, and soccer in Belarus. Handle totaled $54.5 million, with the books winning a little more than $2.6 million.
The brick-and-mortar sportsbooks in Atlantic City, as well as at the two horse racetracks – Monmouth Park and Meadowlands – are also closed. All sports bets were facilitated online.
Total GGR from online casinos and mobile sports betting totaled $82.59 million. That's a $182.9 million decline – 68.9 percent – from April 2019.
Golden Nugget's online operations reported the highest GGR in April at $27.63 million. MGM's Borgata was next at $15.94 million. Bally's was the smallest at just $20,095.
Coronavirus Update
New Jersey Governor Phil Murphy (D) ordered all nonessential businesses, including casinos, to close in mid-March. He said this week that he doesn't see the state reopening on a region-by-region approach.
"I don't see a scenario where things are regional," Murphy told the Press of Atlantic City. "I think this is going to be done statewide."
New Jersey has 141,560 COVID-19 cases, and 9,702 deaths. While Murphy says the data shows the state is heading in the right direction, the state is "not out of the woods yet."
Before Murphy begins easing restrictions, the state must demonstrate a sustained reduction in coronavirus cases and hospitalizations over a 14-day period. Atlantic County is home to 1,584 cases and 88 deaths. The county reported 25 new cases over the last 24 hours.
As to when Atlantic City casinos might be able to reopen, there's no definitive timetable. "I would love nothing more than to get the casinos back open, but we're not remotely there yet," the governor said.
Casinos Hurting
Gross operating profit reports released last week from the New Jersey Division of Gaming Enforcement (DGE) showed that all nine casinos were turning a profit at the end of last year. In the final quarter, profits totaled $129.2 million – up nearly 78 percent from the same three-month period in 2018.
The town was adjusting to having two new casinos in business, and a new sense of normal was being realized. Now, Atlantic City will once again need to find a new normal.
The casinos are losing millions of dollars a day being closed. And their busiest time of the year is fast approaching: June, July, and August typically are the times when Atlantic City is bustling.
"The casinos will be prepared to welcome back their employees and customers at the appropriate time, with the health and safety of all foremost in their plans," said New Jersey Casino Control Commission President James Plousis.
Similar Guides On This Topic