Atlantic City Casinos Tow Free Self-Parking, But Resorts Not Fully to Blame
Posted on: September 2, 2023, 12:39h.
Last updated on: September 1, 2023, 11:53h.
Atlantic City casinos are struggling to lure back guests to the New Jersey gaming town post-pandemic. The latest news won't do the resort town any favors.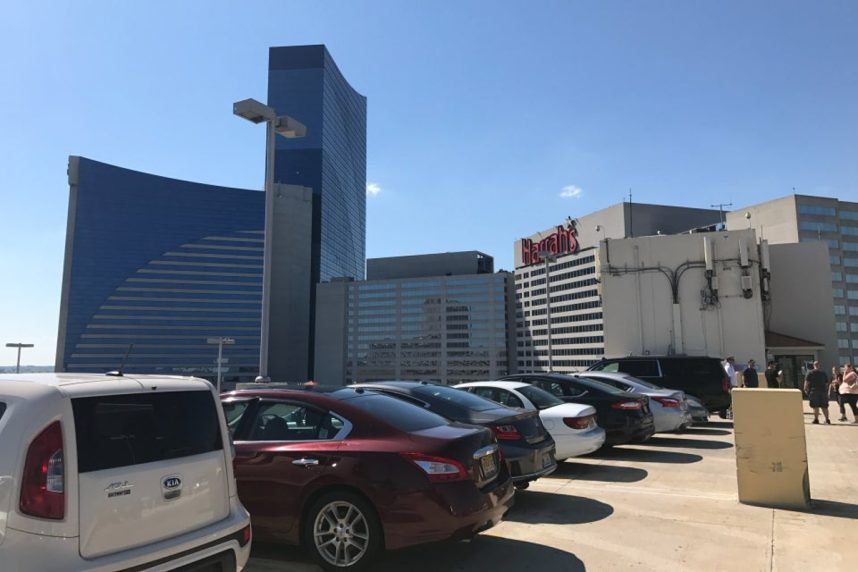 As of Sept. 1, there are no longer any casinos that offer free self-parking for all visitors. Though most will comp parking charges after guests spend a certain amount in the resort, and most casino rewards members also have their parking tolls refunded, the parking rates might turn off some visitors mulling a trip to the East Coast casino capital.
Free valet and self-parking were once a staple in Las Vegas and Atlantic City. But the perk that was afforded to patrons of all spending levels and rewards statuses is long gone.
MGM Resorts began the trend of eliminating complimentary valet and self-parking in Las Vegas in 2016. Caesars Entertainment soon followed, and that led to nearly every Strip property introducing parking charges. Atlantic City casinos have also since folded on free parking, though unlike in Las Vegas, the resorts aren't fully to blame.
State Parking Charge
New Jersey allows commercial casinos in Atlantic City in exchange for a significant share of the gaming resorts' revenue. Along with collecting 8% of brick-and-mortar gross gaming revenue generated by the nine casinos, the state levies a $3 per day charge for each parking space occupied by casino patrons.
Each casino is responsible for tracking the number of parked cars in its garages and paying $3 per vehicle per day to the state. The parking fees add up quickly.
The New Jersey Casino Control Commission says casino parking fees totaled more than $18.6 million during the 2023 fiscal year that ended June 30. Parking fees, however, have significantly declined over the years, as new casino competition in the Mid-Atlantic and Northeast has resulted in fewer visitors down the New Jersey shore.
In fiscal year 2007, for example, parking fees totaled $37.3 million. They were down to $20.1 million a decade later in 2017.
Atlantic City casinos don't fully pass along the state parking charges to guests. For even non-rewards members who don't have their parking comped, the self-parking rates are typically below what the state charges the casino.
Unlike in Las Vegas where parking rates are typically per 24 hours, Atlantic City casinos charge per in and out — or by visit. Rates also vary by demand at several properties.
Atlantic City Self-Parking Rates (per visit)
Bally's — $10 to $25
Borgata — $10
Caesars — $10 to $25
Golden Nugget — $10
Hard Rock — dependent on demand
Harrah's — $10 to $20
Ocean — $15
Resorts — $10 to $20
Tropicana — $25 to $30
The aforementioned rates can be avoided by patrons taking a closer look at each casino's specific parking policy. Sometimes, even a small purchase inside the casino warrants a parking ticket being validated.
State Parking Revenue
New Jersey's casino parking tax benefit primarily goes to the Casino Reinvestment Development Authority (CRDA), the state governmental agency that "facilitates economic and community development" in the casino town.
$2.50 of the $3 state parking levy goes to the CRDA. The remaining $0.50 is deposited into the state's Casino Revenue Fund. A special account controlled by the New Jersey Department of the Treasury, the Casino Revenue Fund is intended to benefit senior citizens and disabled residents in the Garden State. Allocations are determined by the 15-person Casino Revenue Fund Advisory Committee.