Atlantic City Casino Win Dips in September, Cyberattack Blamed
Posted on: October 16, 2023, 02:39h.
Last updated on: October 16, 2023, 02:49h.
Atlantic City casinos won approximately $246.5 million on their brick-and-mortar floors last month, a 2.1% year-over-year decline.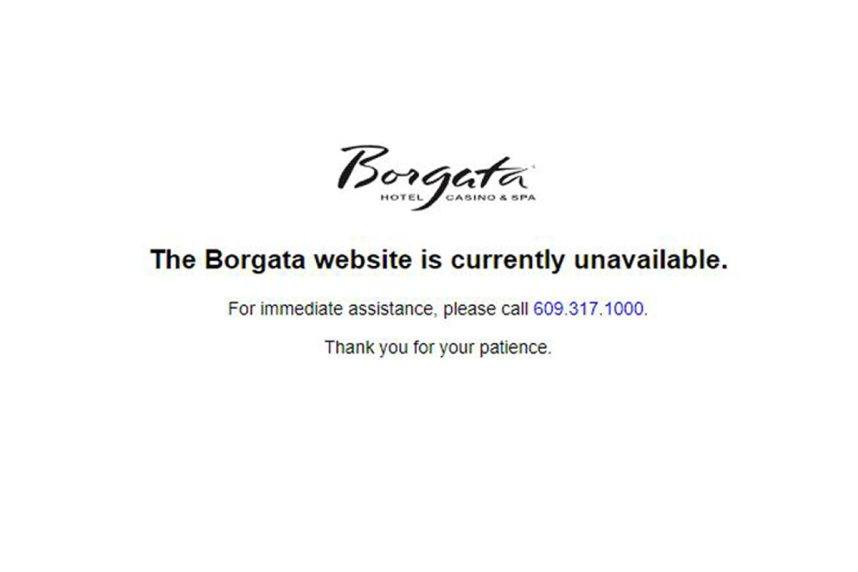 Despite the September downturn, gross gaming revenue (GGR) from retail slot machines and table games in Atlantic City remains up almost 2% from January through September compared with the same nine months in 2022. The roughly $2.17 billion won on the nine gaming floors represents the local industry's best performance in 10 years.
New Jersey Casino Control Commission Chair James Plousis told Casino.org that last month would have been stronger in terms of land-based GGR if it hadn't been for the cyberattack on MGM Resorts. MGM was targeted by a criminal hacking group in early September that took its websites offline and substantially impacted resort operations.
Atlantic City's casino win for the month of September was negatively impacted by a widely reported cyberattack," Plousis said. "But it was still the third-highest September result since 2012.
MGM operates only one casino in Atlantic City, the Borgata. Many slot machines at the marina property malfunctioned or were turned off during the cyberattack. Gaming machines also did not print vouchers, forcing gamblers to wait for a floor attendant to cash out. Credit card machines were also temporarily unavailable.
Bookings were also impacted, as the Borgata website couldn't process new reservations or modifications to existing stays. Digital room keys were also unavailable, which made guests wait in lengthy front desk lines to check in to obtain a physical room key.
iGaming Bridges Losses
Atlantic City's in-person gaming revenue fell last month, but those downturns were easily offset by continued strong play online.
Online casinos won about $163.8 million on their interactive slots and table games, a 21% surge from September 2022. Oddsmakers also fared well, as sports bettors lost a record $111.1 million. Sportsbook income was up over 13% from a year ago, a difference of about $13.2 million. Online poker fees added another $2.4 million, a 5.5% bump.
With all verticals combined, New Jersey's commercial gaming industry generated gross revenue of $521.45 million in September 2023. That represents a 7.5% year-over-year premium.
Plousis remains optimistic about the state gaming industry and Atlantic City as the winter approaches.
"The variety of Atlantic City's in-person experiences coupled with its robust online offerings have proven to be a great mix that provides resilience and should increase confidence in its long-term potential as a top gaming and leisure destination," Plousis concluded.
Bader Field Update
DEEM Enterprises, an entity consisting of New Jersey businesspeople and investors, has been authorized by the local Atlantic City government to come up with a redevelopment plan for Bader Field. The city's former airport has sat vacant since 2006.
DEEM Enterprises has pitched a multibillion-dollar project for a commercial and residential complex on the former airport property, with the focal point being a 2.4-mile auto racetrack. DEEM was picked by the Atlantic City Council and Mayor Marty Small Sr. in March to redevelop the city-owned land.
DEEM this week asked the city for an extension of the six-month timeline that it was granted to come up with its project blueprint. The final scope will need to be approved by New Jersey lawmakers, who retain official control of Atlantic City's governances.
DEEM principal Dan Gallagher told the Press of Atlantic City this week that the extension request is "for a number of reasons." The deadline for DEEM to submit its project outline was last month.