Ocean Casino Resort Seeks Permission to Install Helipad Atop Parking Garage
Posted on: April 12, 2023, 11:13h.
Last updated on: April 12, 2023, 12:39h.
Ocean Casino Resort in Atlantic City is undergoing an $85 million property overhaul. The investment will complete the remaining guest rooms and suites on the 12 floors that were never finished when the property first opened in 2012.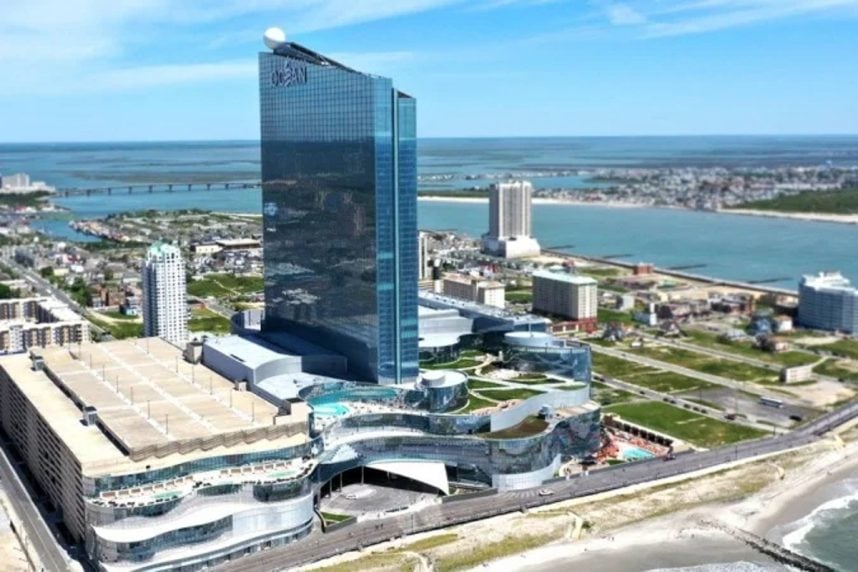 Ocean Casino officials this week confirmed another initiative separate from the $85 million undertaking. Property reps told the Cherry Hill Courier-Post that reports that the casino is seeking approval to install a rooftop helipad are accurate.
The casino provided few details other than that the request is to allow helicopters to land on top of the casino's 13-story parking garage. The Ocean parking structure is adjacent to the resort's main tower, which stands 60 stories tall.
I can say that this project is in addition to the $85 million-plus in development we announced last year," said an Ocean Casino Resort spokesperson.
Ocean Casino Resort opened as Revel in April 2012 at a cost of $2.4 billion. The property closed a little more than two years later in September 2014 after falling into bankruptcy.
The property changed hands multiple times before Colorado businessman Bruce Deifik acquired the resort in early 2018 for $200 million. Deifik bought the property without seeing it in person.
Casino Finally Realizing Potential
Deifik and his investors reopened Revel as Ocean Resort Casino in June 2018. But Deifik also failed to make the north Boardwalk resort profitable, and the casino was acquired by his lenders in early 2019 — specifically, New York-based hedge fund Luxor Capital.
Deifik died in a car accident after he suffered a medical emergency while driving in April 2019. Luxor swapped "Resort" and "Casino" to rebrand the complex Ocean Casino Resort that same month to better reflect the property's gaming-first mission.
Ilitch Holdings, the parent company of Little Caesars Pizza and Detroit's MotorCity Casino Hotel, invested in Ocean in 2021 after Luxor agreed to accept $175 million in exchange for a 50% stake in the property.
Much of the Ilitch money is being used to fund the current $85 million overhaul.
Under its new ownership structure, Ocean Casino is finally profitable more than a decade after it first welcomed guests. Ocean reported a gross operating profit of more than $96.2 million last year. That ranked fourth among the city's nine casinos.
Gross operating profit reflects earnings before interest, taxes, depreciation, amortization, charges from affiliates, and other miscellaneous items.
Ocean will celebrate its five-year anniversary all summer long with more than $5 million in giveaways and promotions. The celebration begins Memorial Day weekend and runs through Labor Day. Click here to learn about what's on tap.
AC Helipads
Helipads certainly aren't rare in Atlantic City, a beachfront casino town that has long sought to lure in high rollers from nearby major cities such as Philadelphia, New York, and Washington. Along with charter jet service, several casinos in town offer helicopter accommodations.
The Golden Nugget, Hard Rock, and Harrah's offer a helipad, as does the Steel Pier. Ocean's helipad request has been submitted to the New Jersey Department of Transportation, which handles all aviation licensing matters.