Borgata Atlantic City Opens MGM Tower Following $55M Renovation
Posted on: May 30, 2023, 11:12h.
Last updated on: June 1, 2023, 04:21h.
MGM Resorts' Borgata casino resort in Atlantic City has completed its $55 million renovation, a project that coincides with the Marina District property's 20th anniversary.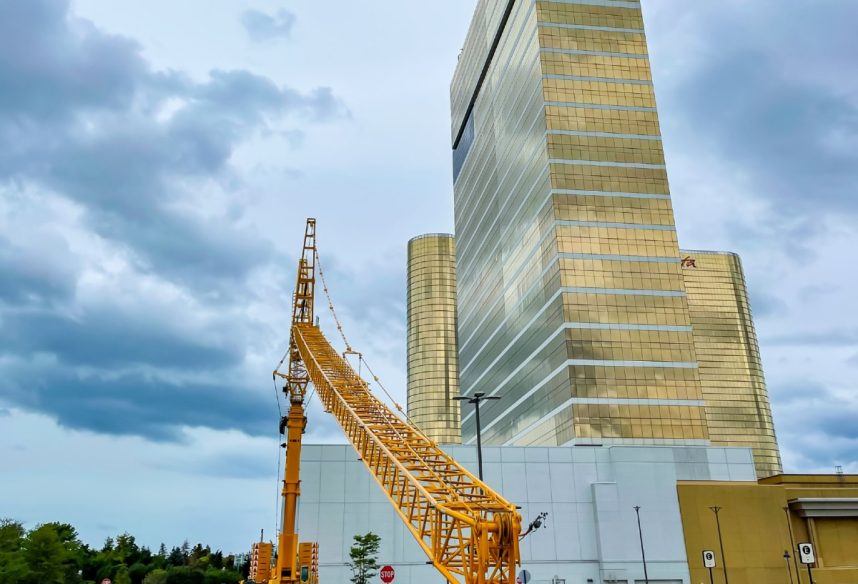 Developed through a partnership with Boyd Gaming, MGM opened Borgata on July 2, 2003. MGM bought out Boyd's 50% stake in the casino, which has become the top-grossing property in the Atlantic City market, in May 2016 for $900 million.
In commemoration of a successful two decades in business, MGM earlier this year announced a $55 million upgrade of the Borgata's Water Club. The hotel tower's more than 700 guest rooms, and suites have been refreshed.
The Water Club has been subsequently rebranded to the MGM Tower at Borgata. Among the MGM Tower are 40 Vista Suites, which resort officials say are the property's most luxurious offerings.
In a video shared to its social media channels, Borgata showed off its new MGM Tower occupancies that feature cool, light tones. Strangely, the Borgata website hasn't yet been updated to reflect that The Water Club is no more.
https://twitter.com/BorgataAC/status/1662821381539504134
Market Dominance
Borgata has long dominated the Atlantic City casino market.
Last year, the casino generated gross gaming revenue (GGR) of $724.4 million on its brick-and-mortar floor, or 26% of the $2.78 billion that the city's nine casinos collectively won. Hard Rock was a distant second at $492.3 million in legacy gaming.
With GGR from iGaming and sports betting, Borgata's combined 2022 gaming income totaled upwards of $1.3 billion.
Borgata was also the most profitable of the nine casinos last year. MGM said its Atlantic City resort delivered the company a gross operating profit of more than $140.2 million. Gross profit reflects earnings before interest, taxes, depreciation, amortization, affiliate charges, and other miscellaneous expenses.
Despite the June 2018 openings of Hard Rock and Ocean Casino, MGM Resorts International CEO Bill Hornbuckle says Borgata has managed to fend off the new, luxury-oriented competition and retain its reign as Atlantic City's top-grossing property.
"Atlantic City, given all of the competition and the reawakening of Hard Rock and Ocean, is a highly competitive market. But we're holding our own," Hornbuckle said on the company's 2022 earnings call in February. "Borgata continues to do the same kind of EBITDA."
Hotel Upgrades
Though the Borgata was again the top casino in Atlantic City last year in terms of gaming revenue and profit, the resort's hotel occupancy rate remains below its pre-pandemic levels.
In 2019, the Borgata's 2,767 guest rooms were occupied about 82% of the time at an average nightly rate of $172. Last year, the casino's guest rooms were occupied only 70% of the time at an average rate of $175.
Borgata President and COO Travis Lunn told Casino.org in March that the property must continue improving and provide guests with new amenities and experiences. Lunn said the $55 million overhaul of the former Water Club into the MGM Tower is part of that ongoing mission.