Arizona Couple Claims $410M Mega Millions Jackpot, Winners Have Been Playing for 40 Years
Posted on: June 21, 2020, 08:46h.
Last updated on: June 22, 2020, 08:39h.
The Mega Millions $410 million jackpot won during the June 9 draw has been claimed by an Arizona couple who say they've been playing the lottery for nearly four decades.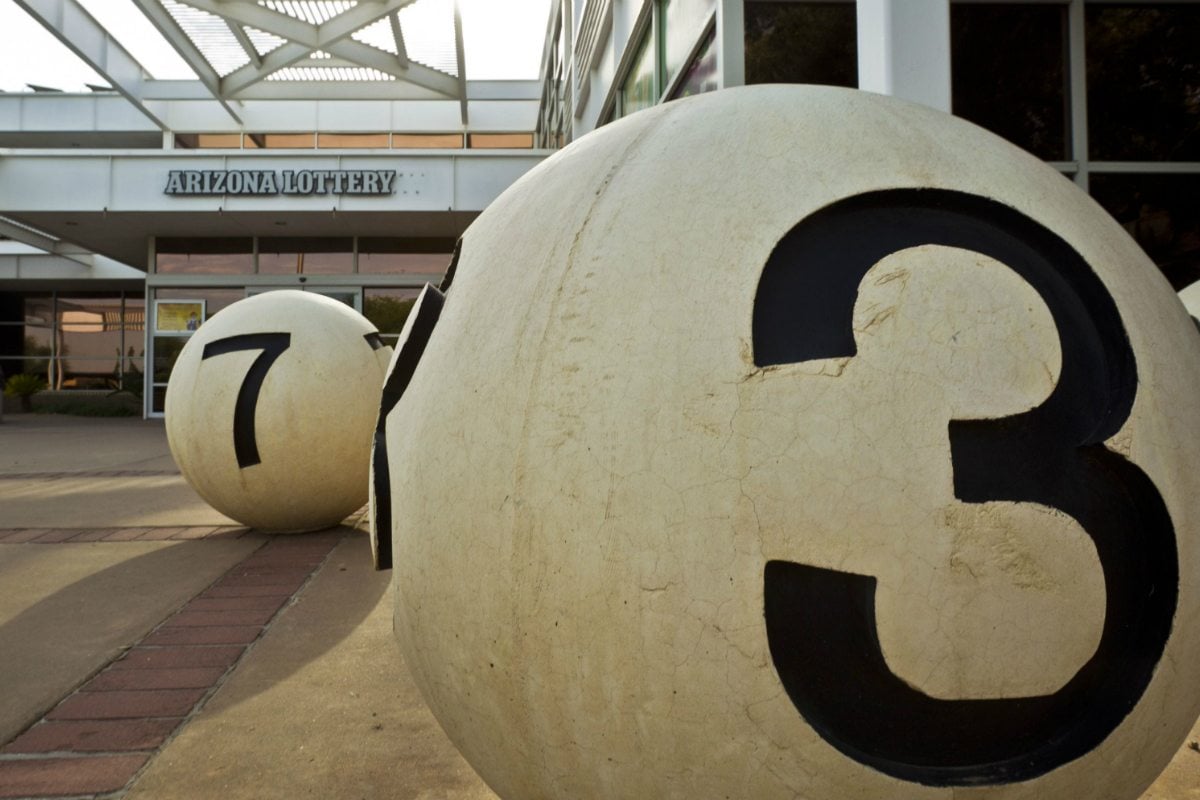 A husband and wife, respectively aged 70 and 63, will remain anonymous, which state law allows in Arizona. However, the couple did provide a statement on their lucky win.
My birthday is next month, and my left hand had been itching for two weeks, which meant money was coming my way," the woman said. "I also found a shiny new heads-up penny just before I bought our tickets, so I just knew I'd be lucky."
The couple chose the winning numbers based on family birthdays. Her husband said it's a relief knowing another bill will never come that he cannot pay.
The couple opted for the lump sum option of $316.8 million. After paying federal taxes of $76 million, and $15.2 million to Arizona, the jackpot leaves them with roughly $225 million. The winning numbers were 1, 5, 9, 10, 23, and the Mega Ball number 22.
Lottery officials said the winners plan to pay off their mortgage, set aside money for their children and grandchildren, invest, and enjoy the rest.
The winning ticket was sold at the Circle K convenience store located at 20203 N. 67th Avenue in Glendale. The retailer will receive a $50,000 bonus from the lottery for selling the winning ticket, which the store owner says will be donated to United Cerebral Palsy of Central Arizona.
The Arizona Lottery funds state social welfare programs, including health, housing, and job assistance for the homeless. Lottery revenue additionally supports foster services and environmental initiatives.
Lotteries at a Loss 
The COVID-19 pandemic has delivered a blow to lotteries. State lotteries across the country have reported a sharp decline in sales, and that's extended to the country's two most popular games: Mega Millions and Powerball.
Both interstate lotteries did away with guaranteed minimum beginning jackpots and guaranteed jackpot increases between draws.
But as the coronavirus kept many home, enthusiasm nonetheless grew for Mega Millions between February through this month, as the jackpot rolled over 33 times without a winner. Before the Arizona couple struck it rich, the previous Mega Millions winner was a lucky lottery player in New Jersey who won $202 million.
Against All Odds
Your chances of winning the Mega Millions jackpot are 1 in 302,575,350. The odds are better for the various other prizes each ticket can win.
Between the February 11 and June 9 jackpots, there were more than 17.6 million winning tickets, including 46 non-jackpot tickets with prize values of $1 million or more.
To win $1 million, the ticket must match all five white balls. The odds for that happening are 1 in 12,607,306. If a ticket matches four white balls, plus the Mega Ball, the prize is $10,000 on odds of 1 in 931,001.
The shortest odds are 1 in 37 to only match the Mega Ball number. That is a break-even prize of $2.
Mega Millions can be played online in Georgia, Illinois, Kentucky, Michigan, New Hampshire, New York, North Carolina, North Dakota, Pennsylvania, and Virginia.