American Gaming Law: Two Las Vegas Casino Industry Legal Experts Break Down Sports Betting Post-PASPA, Vegas Reinvention, and the Online Outlook
Posted on: August 26, 2018, 08:00h.
Last updated on: October 9, 2018, 06:42h.
American gaming law is one of the most intricate and thorny areas of our legal system, yet every aspect of it affects the casino industry and its offshoots. The Supreme Court recently opened the door to state-by-state sports betting legalization, and both land-based commercial and tribal casinos continue to battle for the lion's share of gamblers in their respective jurisdictions, with the added element of online betting complicating matters even more.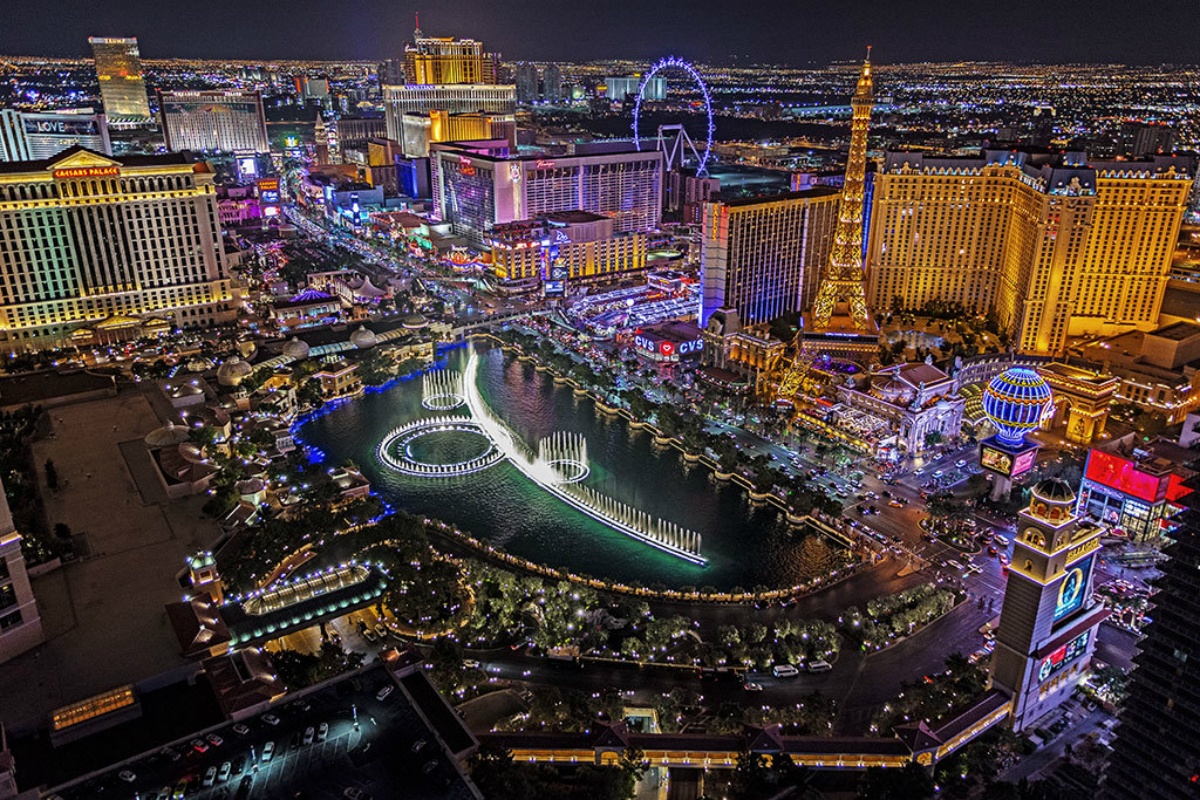 Those who report on the US gaming industry and all its offshoots are constantly challenged to stay on top of federal, state, and tribal gaming statutes. Casino.org reporter Devin O'Connor spoke to two prominent Las Vegas attorneys at Dickinson Wright — a firm that handles clients in gaming, construction, IP, and entertainment — to better understand the law as it applies to our industry. Some of their answers surprised us.

PASPA and the Wire Act: The Opera Ain't Over
Casino.org: We have to begin with the hottest topic in gaming: sports betting.
In May, the US Supreme Court ruled in a much-anticipated 6-3 decision that the Professional and Amateur Sports Protection Act (PASPA) violated anti-commandeering interpretations of the Tenth Amendment. The repeal of the federal prohibition means states can now determine their own sports betting laws, but also presents a massively complex legal and regulatory headache.
What are the most challenging aspects of making sure the expansion of sports betting is a success for casinos, governments, the leagues, and gamblers?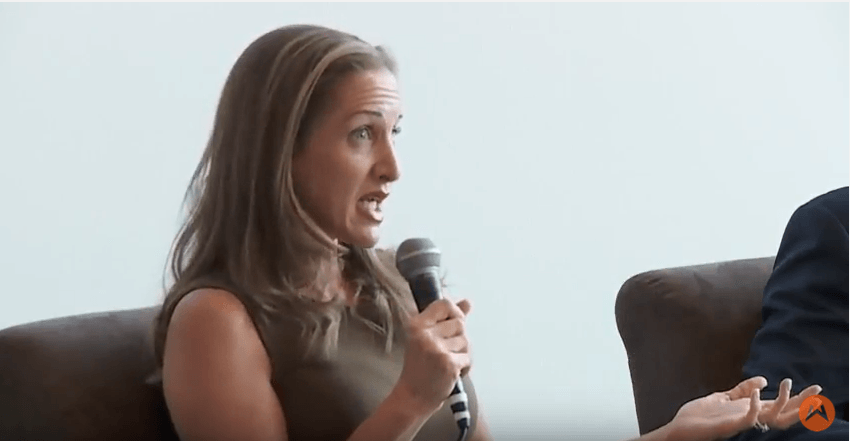 Kate Lowenhar-Fisher: Big picture, there are a couple of things going on.
One that everyone needs to be reminded of is that the Wire Act prohibits interstate gambling on sports. There are a lot of people that aren't considering that fact.
The other … is when you have possibly 49 states grappling with how they might want to authorize and regulate sports betting, there are going to be a lot of experiments. And a lot of experiments that don't work so well.
Nevada has learned over its 40-plus years that sports betting is a very slim-margin business. If you levy a bunch of taxes and fees, you're going to kill it.
Some of the bills that states have considered or even passed have been really a boon to the illegal bookmakers, because the economics are ridiculous.
It makes it impossible for a legal or regulated bookmaker to make any money.
There has to be a lot of lessons learned over the next five years to make it work economically for the state, economically for the bookmakers, and appealing to the bettors.
They aren't looking to the Nevada model because they're looking to these pie-in-the-sky financial assumptions.
The Price of Integrity
Casino.org: Some of the pro sports leagues believe they should receive a cut of the money bet on their games, which have been called "integrity fees." They claim the funds will be used to cover increased costs that will arise from monitoring betting activity for suspicious behavior. What are your thoughts on that?
Gregory Gemignani: I think integrity fees are a dead issue. They've [the leagues] started to do some research and realized the margins are low.
And if you put a one percent or more fee on the handle it ends up being more like a 20 percent fee on the hold. And that's assuming the book is making money. It assumes the books in these new states are going to be as well run as here in Nevada, where they've been doing it for 60 years.
My guess is those states aren't going to be as profitable as Nevada, and then an integrity fee pushes them into the red.
Lowenhar-Fisher: They have shifted their attention to the importance of data and information.
Gemignani: MGM gets data directly from the NBA. What that may open up is in-game prop betting, which is something that's difficult to do currently, because of the lack of good data and reliable data.
Growth of Esports  
Casino.org: Logitech CEO Bracken Darrell recently said esports are headed for Olympic inclusion. He even boldly predicts it will be the "biggest sport in the world." What do you have to say about that? Do you see esports betting becoming a major handle generator for sportsbooks?
Gemignani: Esports is already a big betting opportunity in Europe and Asia, so I imagine it will become a big market here, as America gets more used to esports. I think we're going to see regulated leagues forming, similar to what you have in other sports.
I'm not saying esports is actually a sport. I think it's highly competitive, highly entertaining. Whether it's going to be an Olympic sport, I could see it being an exhibition sport in the Olympics, kind of like bowling was. Whether it becomes an actual Olympics sport, however, I have my doubts.
All Olympic sports require some kind of physical prowess, speed, endurance. Any sport where you can smoke and drink alcohol is probably not a sport that's going to be in the Olympics.
Elusive Millennials
Casino.org: We write often about the importance of the millennial to the gaming industry and how Las Vegas has struggled to get the younger demographic inside their casinos. What's resonating with the 18- to-34-year-old crew, and what isn't?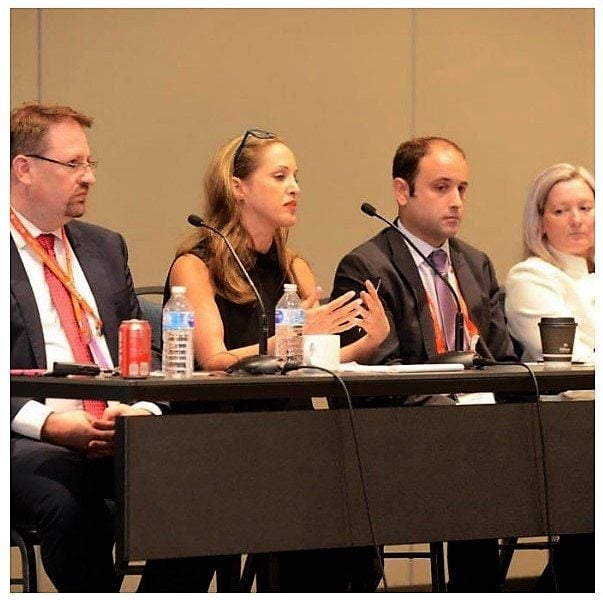 Lowenhar-Fisher: Las Vegas — in terms of non-gaming and gaming revenue — is roughly 60-40. We're not Atlantic City.
The reinvention also happens in all the non-gaming spaces. The nightclubs and day clubs and restaurants and food tours. And now outdoor kinds of things. There are so many draws.
There are so many draws for people who aren't going to be sitting in front of the slot machine.
Finding a New Slot
Casino.org: Greg, slots seem to be in a transition, with new types of games — some targeting millennials — and all featuring a more visually impactful presence than older machines. What do you see as the key trends within the slot manufacturing industry?
Gemignani: Skill-based gaming is a work in progress. The big issue is market acceptance.
We've got a few companies with games on the floors. The problem is if you have a really skilled player, no one else wants to come up and play. They're multiplayer, so if one person is consistently beating the others, everybody kind of walks away. They're going to have to figure that out.
The other thing is if it's truly skill-based, then that's a problem for the house, because you can get someone who cleans you out. There has to be a right mix. The games I think that will do well will have skill elements, but the payouts are random. That I could see kind of working.
Las Vegas Economy
Casino.org: We recently saw a Wall Street selloff of casino stocks after several companies missed second-quarter earnings, and Caesars CEO Mark Frissora predicted a slight softening in Las Vegas demand in the months ahead. What are the major hurdles that lie ahead for the gaming epicenter?
Lowenhar-Fisher: Sometimes people unnecessarily overreact to a perceived slump. Las Vegas has slumped and reinvented and surged more times than I can count.
I think there will be some backing off of the nickel-and-diming that's been going on. Wynn [Resorts], for example, already backed off its parking fees. I think some of that was a more profound turnoff than was worth it for any short-term revenue gains.
At the end of the day, Las Vegas is still a unique destination. Regardless of the expansion of gambling in other states.
Luck of the Puck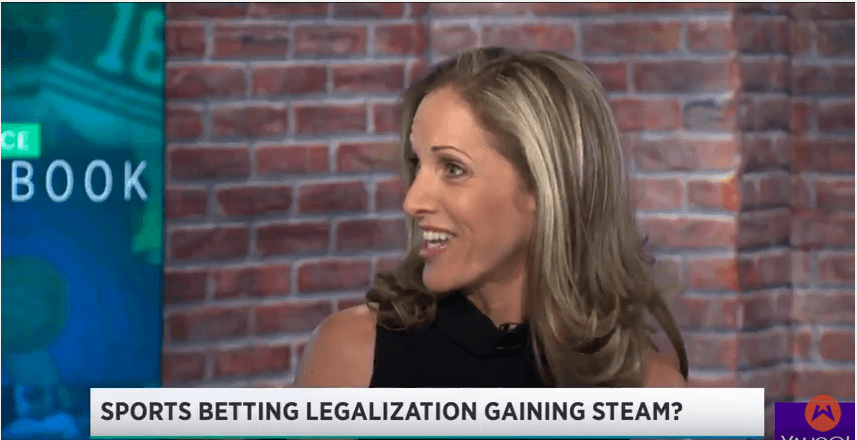 Lowenhar-Fisher: I think the expansion of sports betting is going to be good for Nevada, especially if the Nevada operators are the ones getting licensed in other states who can use their player loyalty programs and push players to Las Vegas where we have more amenities than anywhere else.
We're just going through another period of slump and pivot, and it's been done many times with great success.
Gemignani: I agree. This town has no shortage of creative and hardworking people. [It's] reinvented itself so many times to keep up with the times, and it's going to continue. We'll figure it out. If there is a little bit of softening, I expect that will be short term, unless the national economy has significant issues.
No Gold Rush in Online Poker
Casino.org: Online poker hasn't been quite the godsend, financially, that many states expected, and then there's California, where it's still a no-go. Various interests, the card clubs, tribes, and politicians can't find common ground to allow the state's 38 million residents to play online, which would be huge for the US internet poker market. Do you see any resolution in sight?
Gemignani: No. The problem is what you outlined. Card rooms, tribes, the tracks, and it's so much easier to kill legislation that enact it.
Unless you get a supermajority of all those groups on the same page, it's not going to happen. Right now, you can't even get all the tribes to agree on how to do it. Tribes in the north are situated differently from the tribes in the south. They have different issues. They've been at odds for so long on this issue I just don't see any breaks, and I hate to say it, but I think the same is going to happen with sports betting.
Unless everyone likes the way it's going to go, it's much easier to delay and kill legislation. They have competing interests, and they don't have enough in common that can get a bill through the legislature. Then there's issues whether IGRA [Indian Gaming Regulatory Act] will support it. IGRA only allows gambling on land.