After Hawthorne Deal in Illinois, PointsBet Still Looking to Grow in Expanding US Sports Betting Market
Posted on: July 7, 2019, 02:23h.
Last updated on: July 7, 2019, 02:31h.
The ink Illinois Gov. J.B. Pritzker used to sign the bill legalizing sports betting in his state had barely dried by the time PointsBet and Hawthorne Race Course announced their partnership last week.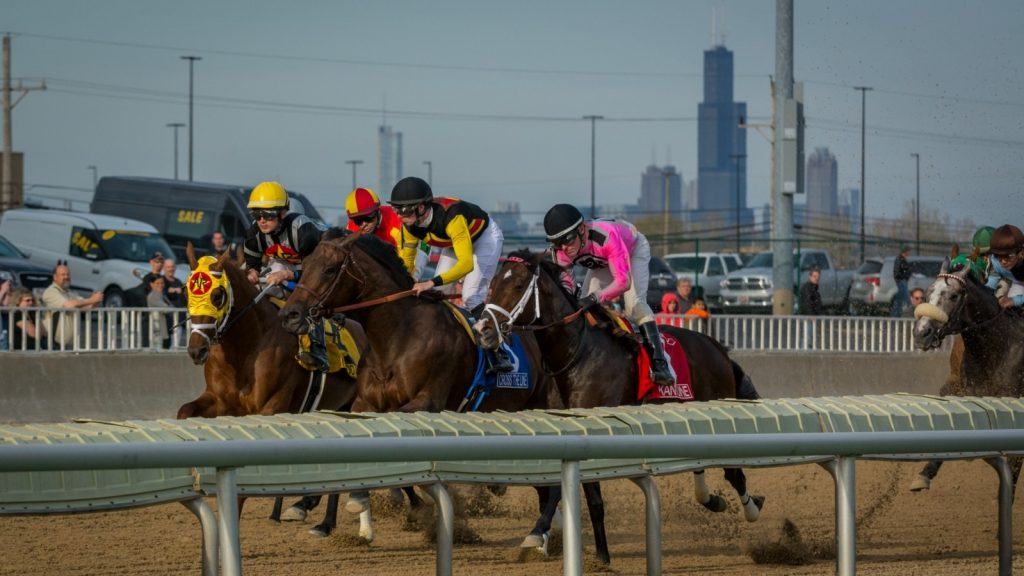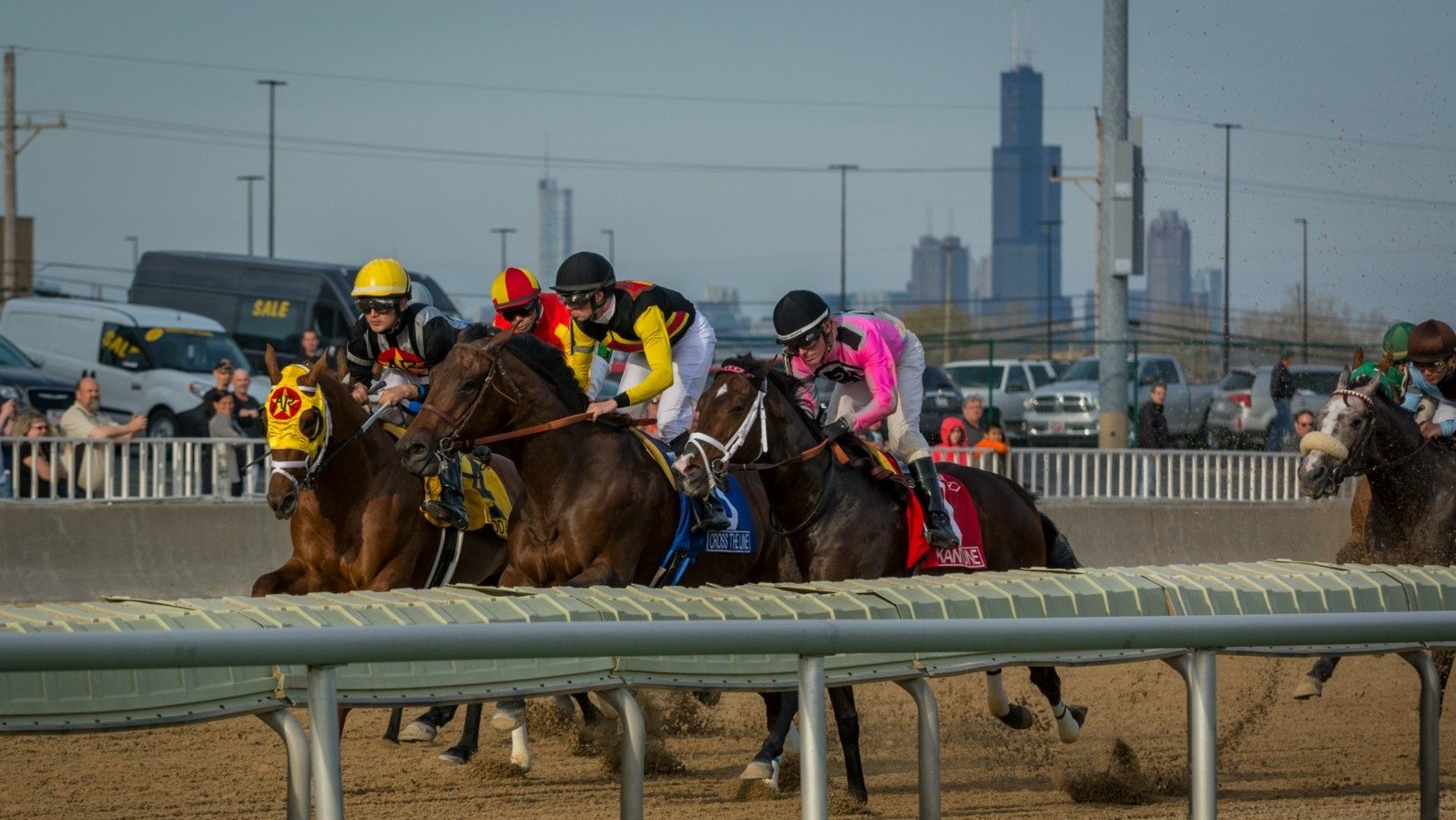 The Australian-based sportsbook, which entered the US market earlier this year, announced a 20-year agreement with the Chicagoland horse racing venue. The deal not only covers managing a sportsbook at the Cicero track, which hosts live thoroughbred and harness racing 11 months out of the year and simulcasts races year-round, but it also covers the 11 off-track betting parlors and five additional planned parlors as well.
While the agreement was officially announced last Monday, PointsBet alluded to the deal – without naming Hawthorne specifically – in its prospectus released last month in advance of its initial public offering on the Australian Stock Exchange.
John Walsh, Hawthorne's assistant general manager, said the family-owned track looked at about 10 different companies as potential partners once it became clear sports betting could become legal in the state. What stood out about PointsBet was its focus.
They're just not a company that's doing sports betting here because they are doing a casino or doing it because they have fantasy sports," Walsh told Casino.org. "This is the business they want to be in, and they had some innovative products."
Among the products the sportsbook offers – aside from the traditional points spreads, moneylines, totals, and futures – is one called PointsBetting. It's a high-risk, high-reward proposition where a gambler can multiply their winnings or losses.
For example, if a bettor puts down a $10 bet on a total game score over 150 and the two teams tally 175 points, the bettor wins $10 for each point over, or $250. If the teams score 140, the gambler loses $100.
More Growth Planned for PointsBet
There's no official timeframe for the Hawthorne book to open, as the state still must get its regulations drafted and approved. However, officials from both the track and PointsBet are optimistic they can start taking bets sometime during football season.
The deal with Hawthorne isn't the only one PointsBet has had completed in recent months. The prospectus also mentions an agreement with an unnamed operator in Colorado, although that's contingent on a voter referendum legalizing sports betting in November.
That's on top of agreements the sportsbook has in Iowa, New Jersey, and New York. Currently, it's only operating an online site through the Meadowlands Racetrack in New Jersey, but work is underway on the company's first retail sportsbook at the Catfish Bend Casino in Iowa, which will also offer PointsBet's online book. The company will also manage a sportsbook at Tioga Downs in New York.
Close to 'Rabid' Fans
As far as Illinois goes, finding a partner that had a solid footprint in the Chicago area was key, PointsBet Senior Vice President of Marketing Rick Martira told Casino.org. And while the track and eight of the OTB parlors were in and around Chicago, there were other factors that drew the company's to Hawthorne.
Continuity of ownership also helped as Hawthorne, which opened in 1891, is the oldest continually run track in North America.
"In terms of just partnering with people you know you want to be in business with, (we) couldn't ask for better ones," he said. "In terms of location, it's a prime location, being very close to downtown Chicago. So, when we were looking for areas where we're actually going to put physical brick-and-mortar sportsbooks like this one will have, we obviously want to make sure that we're capitalizing on some of the highest, most concentrated foot traffic areas with rabid sports fans."
PointsBet Looks to the Future
Since the Supreme Court overturned the Professional and Amateur Sports Protection Act of 1992 last year, eight states have joined Nevada in rolling out full-fledged sports betting. New York, Oregon and the District of Columbia have passed regulations allowing sports betting, and legislatures in seven other states have passed bills that have been signed into law.
Several of those states have included online betting, which is the market PointsBet got its start in Australia. While that is the primary focus for the company moving forward, Martira noted the company did bring in experienced staff to help get the soon-to-be-established brick-and-mortar sportsbooks up and running.
"I would say the biggest challenge is creating the most seamless customer experience across it all," he said. "Because when you go into a physical retail sports book and then you go at home and you bet on your couch with your app, you want it to feel like it's coming from the same brand, the same customer service, the same odds, the same promotion, the same everything."
As PointsBet continues to expand, the company isn't looking to rule out any state right now that offering or considering online sports betting. However, Martira said they do have criteria that helps the company prioritize where it wants to do business. States that have high tax rates or stricter technology regulations may not get ruled out but may not take priority either.
What would help, he added, is if more states emulated New Jersey's laws.
"I think the New Jersey model is really the Gold Standard," Martira said. "If every state adopted it tomorrow, we couldn't ask for anything more than that. Because it obviously it allows for a wider range of competition, which always benefits the consumer, while still limiting it slightly. It's not a completely open environment. It allows for digital, it allows for physical, and it really benefits the consumer. It has friendly financials for customers like us, while still generating massive tax revenues for the state's itself."