Michigan iGaming and Sports Betting Surges this Summer
Posted on: August 23, 2023, 01:00h.
Last updated on: August 23, 2023, 06:09h.
July numbers released by the Michigan Gaming Control Board (MGCB) show the state's gaming industry continues to grow, with Michigan marking a 4% monthly increase in online casino and sports betting revenue.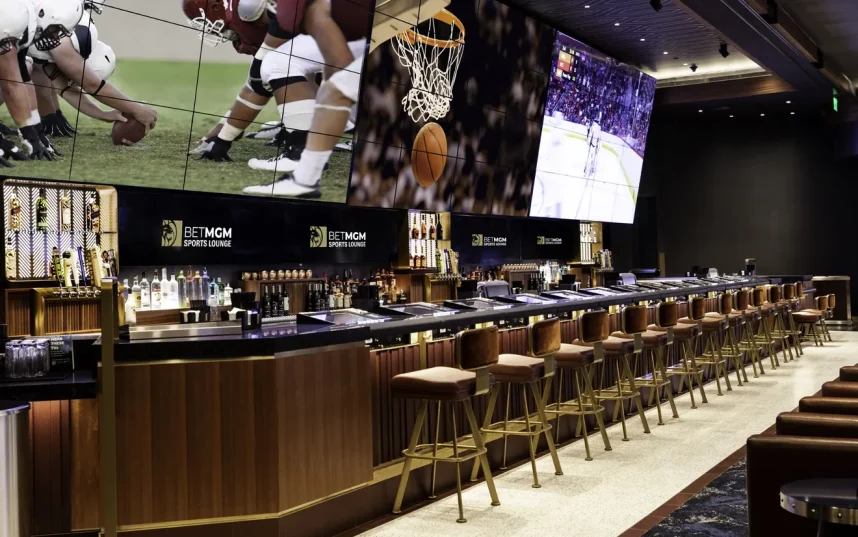 Commercial and tribal operators reported $176.1 million combined gross revenue, according to the MGCB. That tops June's total of $169.3 million, overcoming a month that can typically show a summer slump.
Meanwhile, Michigan's sports betting receipts for July came to $22.5 million compared to $18.3 million in June.
The MGCB also breaks down July numbers in combined adjusted gross receipts (AGR) for internet gaming and sports betting, which comes in at $154.6 million. IGaming contributed $138.2 million of that total, with sports betting at $16.4 million.
The AGR numbers released by the MGCB show an 18% bump in online gaming and a 16.8% increase in mobile sports betting compared to July 2022.
Michigan Sports Betting Competition
Total sports betting in Michigan, including online and in-person betting, came in at $208.8 million. There's been no summer slump for Michigan sports betting apps either, as 96% of bets were placed online. Great Lakes State sports betting apps accepted $200.8 million.
FanDuel Sportsbook led the sports betting competition in July, taking in 37% of the total at $73.4 million. That's the sportsbook's largest monthly handle so far this year. DraftKings was only slightly down in July. Its online handle totaled 27.5% compared to 29% in June. DraftKings online handle amounted to $55.3 million in July.
BetMGM was Michigan's third most popular sports betting app in July, with $32.9 million in handle.
The state collected a total of $1.5 million in sports betting taxes in July.
Land-Based Gaming Increased Too
The MGCB released a separate report for physical casinos earlier this month. Detroit's casinos reported a monthly revenue of $107.2 million, with most of that attributed to table games and slots at $106.7 million. Retail sports betting added an additional $477,543 to the total.
Among the three Detroit casinos, MGM Grand Detroit topped the group with 47%, followed by MotorCity Casino at 29% and Hollywood Casino at Greektown at 24%.
In its August 15 meeting, the MGCB unanimously approved the three authorized Detroit casinos a one-year license renewal.
"Renewing a casino license reflects an ongoing commitment to operate a reputable and responsible establishment," MGCB Executive Director Henry Williams said. "It signifies a dedication to maintaining high standards of quality, security, and fair play within the industry. The renewal of these licenses is validation of the casinos' commitment to operating as responsible and valued corporate citizens within Michigan that contribute positively to the state's gambling industry while ensuring a safe and enjoyable experience for all patrons."
Licensees are taxed at an 18% rate.