2016 Rio Summer Olympics Wrap Up, Nevada Sports Betting Doesn't Medal
Posted on: August 22, 2016, 08:38h.
Last updated on: August 22, 2016, 10:41h.
The controversial 2016 Rio Summer Olympics are officially in the books, but the sports books in Nevada had little interest in their outcome. For the first time since the Sydney Games in 2000, sports betting was permitted in the Silver State for this year's 16 days of competition, but apparently, bettors were less than excited about their options.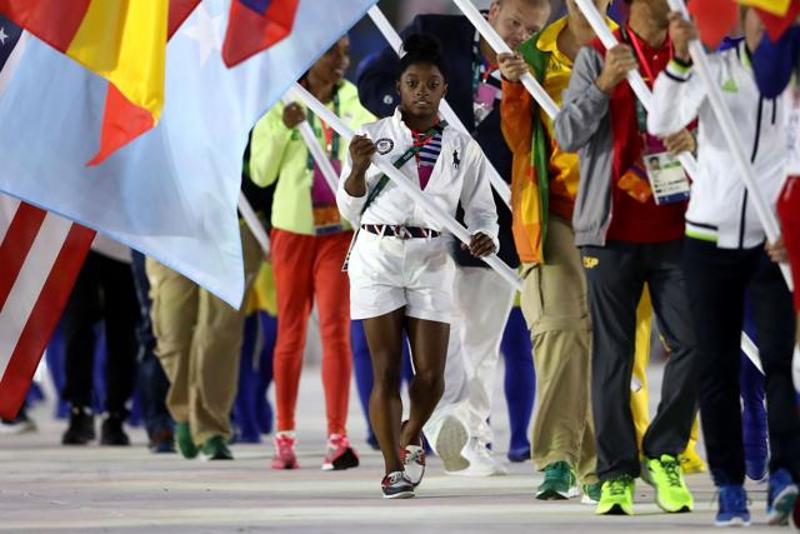 Action was slower than slow, according to those who take wagers in Las Vegas' biggest casinos. Perhaps some of the lesser known events simply didn't jibe with the typical American sports bettor. From badminton and canoe slalom, to rhythmic gymnastics and synchronized swimming, Vegas sports books lined up the odds, but few took them.
"We probably have taken about as much in Olympic wagers as we would on a big baseball game, regular season," Mirage oddsmaker Jay Rood said this month.
The disappointing, yet not totally unexpected Olympics for Nevada casinos might lead to less enthusiasm for the 2018 Winter Olympics in South Korea as well. It was no easy feat for oddsmakers to prepare lines on a host of athletic disciplines most were utterly unfamiliar with.
Big Bets, Little Pay
Even the casual sports fan knows the name Michael Phelps, and the most decorated Olympian ever lived up to his hype. Phelps won five of the six events he competed in and departed his final Olympics with a total of 23 gold medals.
And for bettors in the Silver State, the lines on Phelps were nearly off the chart.
At Bovada, Phelps was a -300 favorite in the 100m butterfly, and his 4x200m freestyle relay team required a $700 bet to win $100.
But it was fellow US swimmer Katie Ledecky who got the most respect in the pool with the 800m freestyle. Those looking to profit off Ledecky's dominance needed to wager a staggering $25,000 to win just $100.
As crazy as that sounds, it was a good bet, as Ledecky cruised to a world-record time and beat the silver medalist by nearly 12 seconds.
Team USA basketball men and women also wowed bookies in Nevada. The men were -2500 favorites and the women were listed at -1400. Both won their tournaments.
Overall, Team USA won the highest medal count of all participants with 121 total gold, silver, and bronze. China placed second with 70, and Great Britain third at 67.
Host country Brazil won 19 total medals, and garnered plenty of criticism as well. Inadequate housing, contaminated water, crime, and last but certainly not least, Zika, all plagued the lead-up to the competition.
Lochte and Loaded
The games were certainly not without scandal before US swimmer Ryan Lochte took center stage, with incidents of rape and robbery being reported in the first few days alone. But Lochte's actions overshadowed much of the last few days of the Games, in what many athletes might have considered a cloud over their moment in the sun.
In what would later be proven to be a fable concocted by the 12-time medal winner, Lochte's tale about being robbed at gunpoint almost completely took over the final days of the Olympics.
"I over-exaggerated that story," Lochte told NBC over the weekend. "They put on a great games. . . [but] my immature behavior tarnished that a little, and I don't want that."
His mea culpas may have come too late, however. Speedo terminated its sponsorship on Monday, amid Lochte's late-out-of-the-gate admission that he had way too much to drink that night and made bad decisions because of it. It's unclear whether his other backers, including Gillette, Gatorade, and AT&T, will do the same.
The International Olympic Committee (IOC) will likely not be rushing back to a developing nation anytime soon again, but nonetheless, left the country on a positive note.
"We arrived in Brazil as guests. Today we depart as your friends," IOC President Thomas Back said during the closing ceremony.