2015 Sports Scandals and Gambling: Bets, Beats, and Busts
Posted on: January 1, 2016, 09:00h.
Last updated on: December 16, 2015, 02:40h.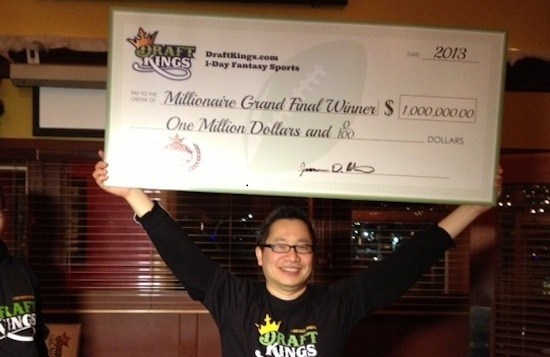 Sports scandals erupted across several of the most predominant competitions and events on planet Earth in 2015, everything from the World Cup to the Triple Crown engulfed in controversy over the last 12 months.
The shocking nature of each incident differed from one sport to another, but what the following five stories all had in common was some sort of relationship to gambling.
Buckle up and settle in as we revisit the top five sports scandals of the last 365 days.
#5. New Jersey Sports Betting
One of only three states in America with legalized online gambling, New Jersey motioned to legalize sports betting in 2011 but quickly found itself the target of a lawsuit filed by the NFL, MLB, NBA, NHL, and NCAA.
Courts upheld the opinion that Jersey couldn't permit sports betting as it violated a longstanding law, but in 2015 the Garden State got the break it needed.
The United States Court of Appeals for the Third District has agreed to an en banc hearing on the case, which has been slated for sometime in February.
The fate of the long legal battle rests in the hands of the judges, the bench's majority now possessing the power to determine whether residents will be allowed to gamble on sporting events in 2016.
#4. Manny Flops
The supposed "Fight of the Century" didn't live up to the hype, Floyd Mayweather easily defending his title against Manny Pacquiao in early May. Though Vegas favored Floyd beating Manny, the unanimous decision surprised some.
Pacquiao's later admission that he was battling a right rotator cuff injury before and during the bout ignited controversy.
Several lawsuits were filed against Manny and the fight's organizers. Hundreds of thousands of pay-per-viewers were also outraged, but to date none have received restitution for the $100 PPV broadcast.
#3. FIFA
Soccer's governing body was completely unraveled in 2015, a raid in May leading to the indictment of 14 officials and marketing executives on charges of wire fraud, racketeering, and money laundering.
$150 million in bribes was allegedly exchanged over the last 20 years, the accusations eventually leading to longtime FIFA President Sepp Blatter's suspension in October.
The organization is now involved in a frantic search to find his successor and repair soccer's seriously tarnished image.
#2. American Pharoah
The first winner of the Triple Crown in 37 years was one of the more remarkable and pleasing stories of the year, but even a horse defying the odds found its way to controversy.
A former investor of Zayat Stables, owners of American Pharoah, sued Ahmed Zayat for $10 million in late spring for unpaid loans.
Like his prodigal thoroughbred, Zayat ultimately won in the end after a judge dismissed the case citing an expired statute of limitations. "Justice always prevails. I have said before these are all lies from A to Z," owner Ahmed Zayat said.
#1. Daily Fantasy Sports
Aside from maybe Tom Brady's deflated footballs, no sports topic received more attention in 2015 than daily fantasy sports (DFS). It went from a little-known knack market to the front pages of ESPN, New York Times, and basically every single media outlet in America.
A DraftKings employee winning $350,000 on rival FanDuel rocketed DFS into the limelight, albeit publicity that was undesired. The incessant and in-your-face advertising quickly expanded the conversation and chatter surrounding its legal position.
2016 will be a vital year for the future of DFS as states and the federal government ponders whether to continue permitting daily fantasy contests.