South Korean Celebrities Caught Gambling Illegally with Won.Tons.
Posted on: November 14, 2013, 05:30h.
Last updated on: November 13, 2013, 04:48h.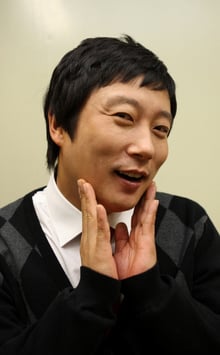 We tend, rightly, to think of North Korea as the region where nothing is allowed and no one can have any fun. But it turns out that in their much more seemingly Westernized cousin to the south, the law has an iron fist as well.
South Korea makes gambling illegal save for a couple of state-run and strictly limited opportunities. And yet, lately, a handful of well-known South Korean celebrities have risked it all for the sake of a quick gambling fix, and have been caught red-handed by the authorities there.
Celebs Get Caught Up
Among those caught up in the gambling allegations are a well-known TV host/comedian, two A-list variety show hosts, and a former singer of the culturally popular K-pop variety. They are now all under investigation for illegal sports gambling.
The Seoul Central District Prosecutors' Office has announced that popular television comedian Lee Soo-geun has been summoned for questioning, based on suspicions that he wagered hundreds of millions of Korean won (1KRW is equal to approximately $0.93) on English Premier League football matches via a private gambling website.
Following news of the comedian's alleged bad behavior, Lee Soo-geun announced his intentions to leave all programs he is currently appearing on in order to "take some time to reflect," according to broadcaster KBS, much like show host Kim Yong-man did when he was found to be illegally gambling in April earlier this year.
Kim Yong-man has now begun making television appearances once again, so obviously he has finished reflecting on his conduct after being given an eight-month suspended prison term and 120 hours of community service. And he even bet over one billion Korean won (that's the currency, not a win) on foreign gambling sites.
Tak Jae-hoon, a television entertainer and show host who reached fame as one half of the two-man band Country Kko Kko, has also been called in for enquiry, according to the local media, again for suspicion of illegal sports gambling. The other half of the band, Shin Jung-hwan, has also faced allegations of illegal gambling.
Under Investigation
In total, reports indicate that between six and eight popular South Korean television personalities are being investigated in connection to illegal sports wagering. Most notable among them all for the general public would likely be Tony An, a former singer of the now parted hit boy band H.O.T., who was summoned last month for his alleged role in the illegal wagering process.
Operated under the supervision of the Ministry of Culture, Sports and Tourism, Sports Toto is the only legal sports betting site in Korea, and the upper gaming limit is set to 100,000 won per match, whereas the illegal sites in the country have no such betting limits and are obviously not regulated by any governmental authority.
But celebrities aren't the only ones who need to be careful, as Yoon Ae-sook, a counsellor at the Seoul Gambling Addiction Prevention and Treatment Centre, explains that online gambling addiction is becoming more and more prevalent in that country. According to the center, around 2.6 million Koreans have a gambling problem, which equates to a relatively high 7.6 percent of the adult population. That's more than twice the rate in the general global population.
"As people can access the sites easily, the number of people who are exposed to them is rising. Some lose billions of won on the sites," explained Yoon Ae-sook. "No one is immune from gambling. If a person earns money gambling, they spend more money to win more, while when they lose, they try to recover their losses."
But according to broadcasting insiders, celebrities in Korea are lured into gambling because of the lifestyles which don't afford them the usual pastimes of the general public.
"Entertainers can't drink too much because of their tight schedules, and because they're famous they can't just kick back anywhere and relax," stated Ahn Sang-hwi, a producer at tvN. "They can't even date for fear of getting their pictures all over the gossip pages, so their only outlet is gambling."
Okay, we'll stick with that story then.