10 Best Christmas Gifts For Gamblers In 2021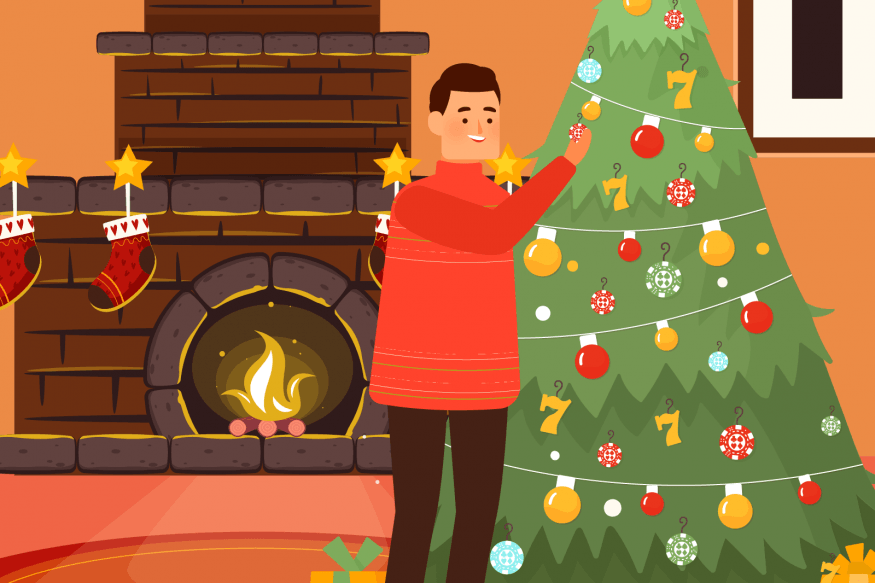 Stuck for what to give the gambler or casino lover in your life this holiday season? Look no further than our list of the best Christmas gifts for gamblers.
Whether you're looking for glamorous gifts worthy of a whale or just some small stocking-fillers, you're sure to find something to suit your budget.
1. For Gamblers Who Enjoy A Drink
For a whiskey glass Al Capone would have been proud to be seen with, why not get this tumbler that has space for a cigar?
If you're not buying for a smoker, a hip flask will always be well received.
Failing that, a game of shot glass roulette is sure to be a hit and get everyone in the party mood.
2. For Gamblers Who Love Slot Machines
For those who love slots, this 24K gold plated slot machine ornament with Swarovski crystals would look fabulous displayed in anyone's home.
Or why not get them an old school-looking belt buckle? The description states that it does not spin, so you have been warned!
If all else fails, there's always the option to bring a bit of Vegas home to your friends or family instead by buying the real deal.
Take a look at our guide that covers how to buy a slot machine for home use, in varying shapes and sizes.
3. For Gamblers Who Like Reading
For sports bettors who want to get an edge or for those who just find stories fascinating, why not get them a book this Christmas?
'Trading Bases: How a Wall Street Trader Made a Fortune Betting on Baseball' by Joe Peta
'Mathletics: How Gamblers, Managers, and Sports Enthusiasts Use Mathematics in Baseball, Basketball, and Football' by Wayne L. Winston
If they've taken a vacation, they'll have plenty of time to read one.
Or, for poker fans, why not pick up one of our must-read top 20 poker books of all time? From beginners to experts, we've listed something for everyone.
4. For The High Rollers
If you've got the means to do so, why not splash out on this fabulous poker set from Gucci – all with animal-free, eco materials.
With three variations to choose from, there's sure to be one the for the high roller in your life!
And if you're searching for a real Christmas showstopper to put in Santa's sack, these casino watches make for a classy addition to any wrist.
Intricate and beautiful, these aren't your average time pieces, as they allow you to play casino table games on the go too.
We're talking miniature roulette wheels and baccarat, machine-cut diamonds and rose gold. Pure luxury.
5. For Gamblers Who Like Art
Help your buddies scale up their interiors by adorning their walls with some artwork.
6. For Gamblers Who Dress Smart
Does your loved one imagine themselves as a little bit James Bond in Casino Royale?
These cufflinks would go great with a tux while you're sipping a martini at a games table…
7. For Gamblers Who Like A Personal Touch
Make your gifts extra special by adding your recipient's name.
As a suggestion, we've picked out a playing card box and notebook, but there are tons of options out there.
8. For Budding Poker Players
Do you know a poker player who just can't make up their mind during games? Present them with this and take the stress out of decision-making.
9. For Gamblers Who Like To Host Games Nights
Everyone can get involved in a DIY casino party, without leaving the comfort of home.
Host it yourself, or simply hand over one of these boxes for the recipient to create their own evening.
Most packages come with almost everything you need for fun and games, such as a roulette wheel and balls, mats, dice, dealer and poker chips, fake cash, rules, cards and croupier sticks.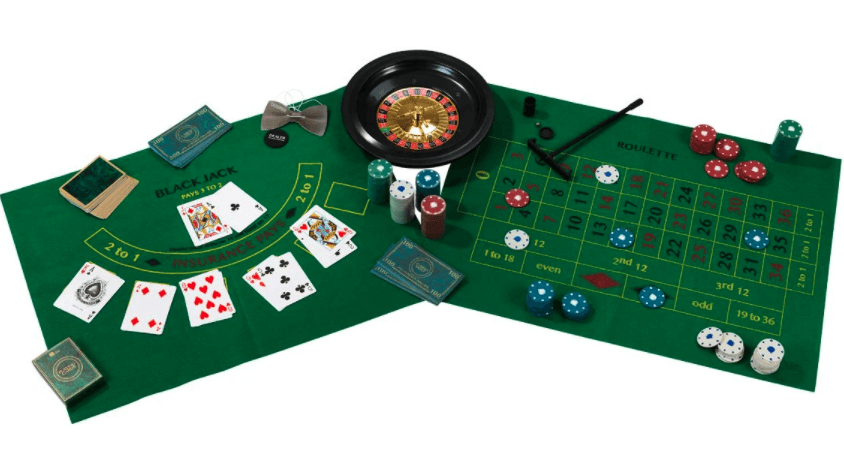 10. For Gamblers Who Love Horse Racing
Let them show the world how much they love the sport by wearing a face mask with Secretariat – one of the most famous racehorses, if not the most famous, ever – printed on it.
Or, if they prefer to show their support in a more subtle way, treat them to this luxury game instead.
We hope you've found something on this list that'll suit the casino lover in your life!