The Casino Floor of Tomorrow: Attracting Millennials to Casinos
The Casino Floor of Tomorrow
As the population visiting casinos and their primary reasons for coming change, so are the casinos themselves. According to a recent White House report, millennials, those born in the last two decades of the 20th century, now constitute approximately 1/3 of the American population and the largest generation in the country. However, the average slot player is over age 50, having grown up before the age of the Internet and mobile devices and Play Station and Xbox games. Most slot machine regulations also pre-date the Internet. Analysts agree that the regulations need to be updated to fit the times so that the casinos can expand their offerings accordingly to cater more to the youngest generation of casino goers.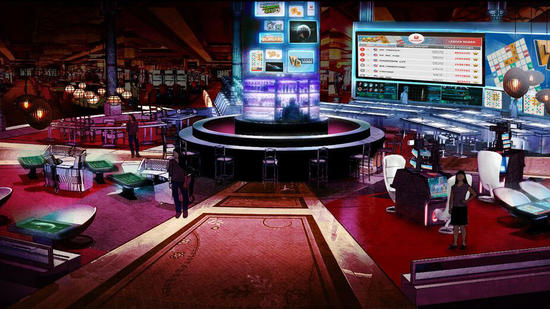 Why Traditional Slot Machines Are a Turn Off to Young People
Young people are turned off by traditional slot machines because the outcome depends entirely on luck. They prefer games more like the kind they are already playing online and on their smartphones and tablet, where there is some skill involved, especially if they can use those skills to compete against other players. Some game manufacturers envision being able to offer the types of games for which players can use their cell phones to track where they and other players stand in the competition.
Millennials also prefer being in a social setting where, instead of sitting alone at a machine, they can interact and socialize with other players or, at the very least, have the games be more interactive.
Big Changes Are Already Evident, and More to Come
According to James Murren, CEO of MGM Resorts International, "the slot floors that you see today are not going to be in existence 10 years from now."
Rather than increase the total number of slot games, many casinos have been reducing their number, in order to free up more space for popular table games and new restaurants and lounges. For example, the Cosmopolitan Las Vegas opened in 2011 with about 1,500 slot machines, which it has since reduced to about 1,300, while increasing its table games from 77 to over 120.
Or, when casinos do add new slot machines to the mix, they are strikingly different from the kind your parents and grandparents played. You will see fewer of the old school machines that have been around for years and, in their place, many more that, on first glance, if you didn't already know it was a slot machine, you could easily mistake it for something else.
The Slot Machines of Tomorrow
The latest models and the slot machines of tomorrow will more closely resemble video games. Some of the new machines will even have a chair that rocks like a mechanical bull arcade ride. Expect to find increasing numbers of machines that are giant size and have escalating jackpots, animated touchscreens, and video clips of popular TV shows, celebrity entertainers, and famed movie characters. In addition, if the option to include slot machines with an increased element of skill is approved by state regulators, expect to find giant leaderboards displaying the names of the top competitors.
Eric Meyerhofer, CEO of Gamblit Gaming, a California-based innovative gaming company, envisions the casino floor of the future as a "modern-day arcade for adults. Gamblit Gaming has already developed games that would presumably work in that type of setting and is now waiting for the go-ahead to offer them to casinos. One example is an animated adventure game called "Police Pooches vs. Zombie Cats: In Time." Players, with the help of the police pooches, battle the zombie cats through different periods of history.
Meyerhofer believes that once arcade-style machines offering some element of skill become available in casinos on a wide scale, with Nevada and new Jersey leading the way, there will probably be a ripple effect, not only across the U.S.but also internationally.
Casino Gambling Will Become More Social
Meyerhofer also expects that the casinos of the future will be making big changes to their lounges. More casino lounges will be equipped with flat touchscreen gaming tables where players can place their drink. Surrounding the tables there would be a bar and giant size video boards. These kinds of changes reflect the current trend to move away from keeping gambling and non-gambling activities in separate areas and to make combining the two easier by incorporating food service places, bars, and lounges into the casino floor.
Some casinos have already opened the kinds of lounges that Meyerhofer is talking about. One case in point is the Encore Players Club at Wynn las Vegas. All the traditional table games are offered, as well as sports betting. Or, if preferred, players can try their luck, either with play money or real money, at an interactive table offering assorted other games. Other options include pool and shuffleboard, or simply having a drink and hanging out with others in the lounge and/or watching a game on a TV or enjoying the complimentary live DJ entertainment.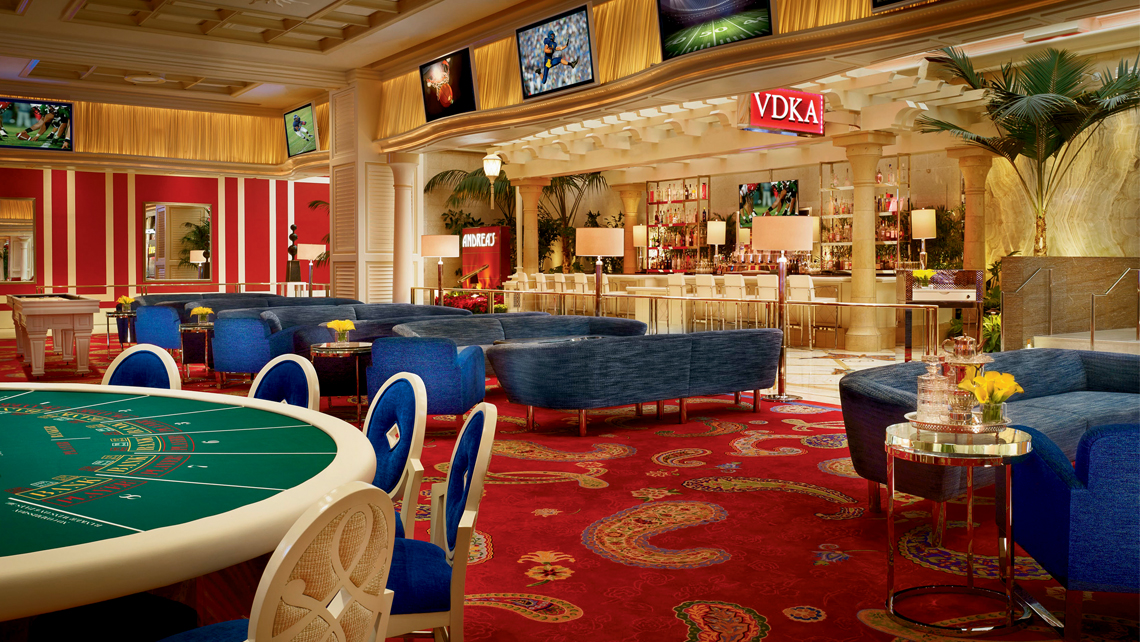 Casinos in other parts of the country are likewise discovering lounges that combine gambling and non-gambling activities in the same area might be a worthwhile investment, since it is precisely the type of amenity that young people enjoy. Resorts Casino in Atlantic City spent $400,000 to open a new iGaming lounge just off the casino floor in 2015. Most of the people who come to the lounge are under age 30. It is a place where they can relax on a couch, order a drink, and socialize, and at the same time play a variety of games, either for free or for real money, either on their mobile device or on a giant size touchscreen.
According to Steve Marshall, a Senior Vice President of the Las Vegas casino consulting firm The Fine Point Group, the casinos of the future will have many more social games. In addition, as slot game manufacturers turn their attention more towards creating games whose themes and titles can resonate with millennials, server-based games, where players can push a button to choose from multiple options, will become more prevalent. Physically, the cabinet or game station won't necessarily change, but what will change is that players will have more of a say in picking which game they prefer to play and also whether they wish to compete against other players.
Smaller Casinos Are Another New Trend
The newest casinos being built are likely to be relatively small, and this trend is expected to continue. Instead of behemoth casinos like the MGM Grand in Las Vegas, the newest casinos are much more likely to be boutique size, For example,  on the Vegas Strip, the Cromwell, which opened in 2014 to replace Bill's Gambling Hall, is proving to be extremely popular with millennials.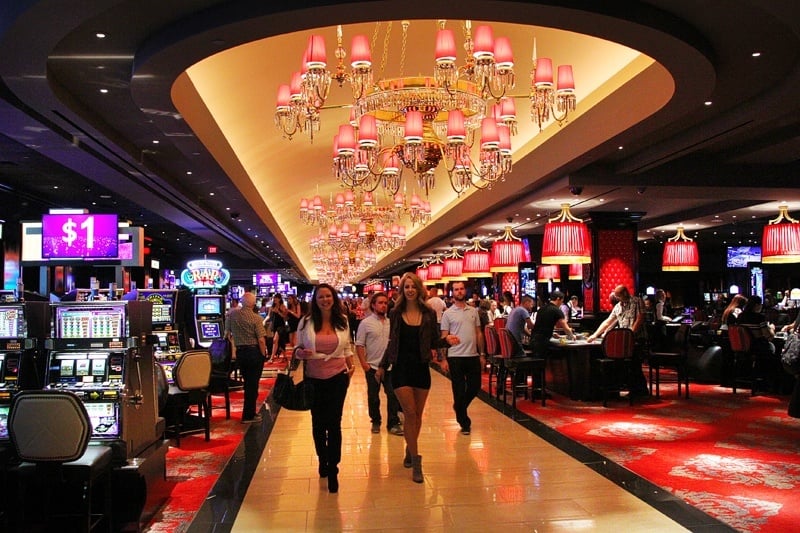 SLS Las Vegas, another relatively new casino on the Strip, opened in August, 2014 on the site where the very old Sahara Hotel and Casino used to stand. The new property, including the casino floor, bears little resemblance to its predecessor. Whereas the Sahara had an 80,000 square foot casino offering about 1,070 slot and video poker machines but only about 56 table games, the SLS casino floor is even smaller, about 60,000 square feet, with about 800 slot machines, but more than 70 table games.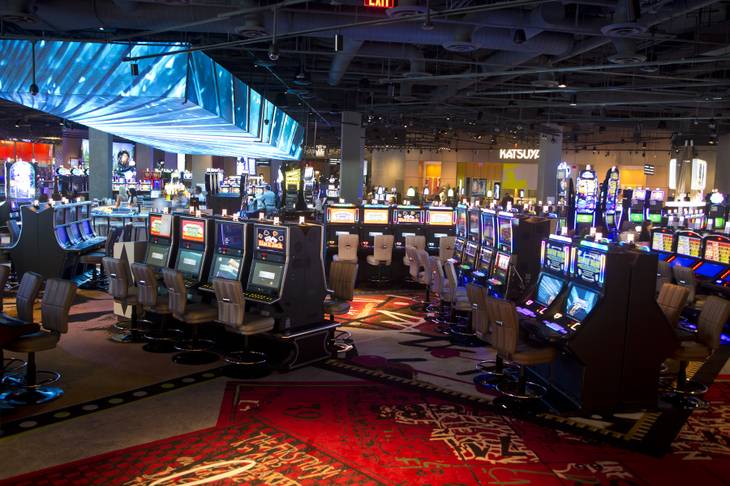 Another big difference is in the carefully planned overlapping of gaming and other activities. Shops and restaurants open up to a casino floor that meanders in different directions. One of the clubs, as well as one of the restaurant lounges has table games right on the premises, while the casino sportsbook connects to a burger place and a beer garden.
What the Experts Think: How Much Change is Necessary or Are Some Casinos Going Overboard?
On the one hand, casinos are recognizing that as a whole new generation of players becomes available, in order to remain competitive, to a large extent, both the casino floor layout and the choice of games need to be updated. On the other hand, as important as it may be to make casinos more millennial-friendly, these efforts could backfire. Millennials currently account for only 7% of most casinos' profit. Casino managers need to guard against being too hasty to change the casino floor so radically that older players who right now are still the casinos' bread and butter, stop coming.
That is why, at the East Coast Gaming Congress taking place May 25-26, 2016 at Harrah's Resort in Atlantic City, experts weighing in on this topic all agreed on the importance of not focusing on any one subgroup of potential players exclusively. Blaine Graboyes, CEO of GameCo pointed out that casinos need to appeal not just to millennials, but to players of all ages. Brad Friedmutter, Founder of the Friedmutter Group, which oversees the architecture, design, and branding for numerous hospitality and gaming projects worldwide, agreed and stated that casinos need to appeal to a broad spectrum of players.
Another recommendation shared by the panelists is for casinos to be cautious about replacing existing games with new games. Instead, the focus should be more on incorporating the latest technology into existing games.
Also when new games are added, it might be better to do so in such a way that if they don't work as hoped, the change isn't permanent. Thus, for example, at the Hard Rock Casinos, 30% of the casino floor consists of leased games. This practice gives these casinos the flexibility to keep the new games that are working and replace those that are not.
Lastly, the kinds of games which might produce the best results with young players would be those that offer an experience that is similar to the online and video games they are familiar with, but not identical to them.
Not Everything on the Casino Floor Will Change
In summary, there is no doubt that casinos are changing with the times. The casinos of tomorrow will be quite different both in the way they look and in what they have to offer than the casinos of a few decades ago and even the casinos of today. But don't expect them to be completely different. The same popular table games that casinos have been offering for years will still be around and so will many of the slot games that have become familiar favorites of countless players, regardless of age.
According to Philip Gelber, Senior Vice President of Product Development at Scientific Games, traditional slot games will probably not disappear anytime soon. There are still many people who have played these games for years and love them.