How To Play November's Political Betting Bonanza
Recommended Bets:

Buy Terry McAuliffe for Virginia Governor @ 69 cents (PredictIt)

Buy Terry McAuliffe to win by 5 percent or more @ 29 cents (PredictIt)
The first Tuesday in November is always the biggest day of the US electoral calendar and this year is no exception. Naturally, there's a wide range of betting opportunities to explore.
Virginia Governor Is The Main Event
Whether in terms of political significance or scope for a betting upset, the race to be Virginia Governor is comfortably the highlight.
One of the most marginal 'purple' states, Old Dominion has swung blue in recent cycles, so it would signal a sharp change in the political weather if shifting to the red team.
Regarding that wider picture, the betting signals must worry Democrats.
BetOnline report a substantial year-long gamble on the Republicans from peak odds of 8.5 down to the current low of 2.85.
The best available now is 3.55 at Betfair.
Democrats are represented by former Governor Terry McAuliffe, who was ineligible to run for two straight terms last time.
In his absence, Ralph Northam stepped in and won convincingly. The Republican candidate is Glenn Youngkin.
Polls Imply A Narrow Democrat Advantage, Well Down On 2017
The market has shifted due to surprisingly close polls. Last week Monmouth University recorded the pair tied on 46 percent, but that is something of an outlier.
As of October 21, the FiveThirtyEight polling average had McAuliffe ahead by 2.5 percent.
Throughout the month, we've also seen Fox News show an 11 percent lead for the Democrat among registered voters, and Emerson College a tie among likely voters.
That distinction between registered and likely voters is pivotal.
Clearly some of the former are late to commit. Nothing blindsides pollsters and betting markets more than differential turnout – when one side is better motivated than the other.
The second factor can also produce a lag in one side's early polls and that is critical to my analysis of the race.
Ahead of the 2017 contest, Northam's closing poll lead was 3.3 percent, but he went on to win by 8.9 percent.
Granted, there were mitigating factors that don't apply this time, particularly the extra motivation for Democrats while Donald Trump was in office.
That dynamic is now reversed, as Joe Biden's approval rating slips below 44 percent. No doubt, they are in a worse place nationally than 12 months ago, illustrated by generic ballot polls.
Back Democrats To Improve Late In The Race As Their Voters Engage
Nevertheless, there is little to suggest a 17.8 percent swing – which is what Republicans require compared to 2017.
The Democrats have been taking the threat seriously and are wheeling out various big-guns to get their voters out. Barack Obama campaigned for McAuliffe over the weekend.
It is notable that Youngkin averages below 46 percent despite enjoying a head of steam. He'll need at least 48.5 percent to win and I doubt he'll go much higher than the current average.
I suspect we'll see a similar process to the recent California Recall Election, where Democrats started slowly but gradually increased their share approaching poll day, and ultimately won with plenty to spare.
Check Out The Wide Range Of Side Markets
In addition to the main market to become Governor, there are various side options.
PredictIt has a particularly impressive range, covering the winning margin; the result in various congressional districts and comparisons between the result and closing polls.
It also has odds on the state's races for Attorney General and Lieutenant Governor.
Note that, in both cases, the Democrat candidate – respectively Mark Herring and Hala Ayala – is rated hot favourite to win, at much shorter odds than McAuliffe.
Given America's ultra-polarized environment, I'm sceptical there will be much difference in the partisan dynamics between all three races, and suspect McAuliffe is currently under-rated.
At the time of writing, you can buy him at 70 cents to win the Governor, and at 29 cents to win by 5 percent or higher. Both appeal.
Murphy Likely To Win By Comfortable Margin In New Jersey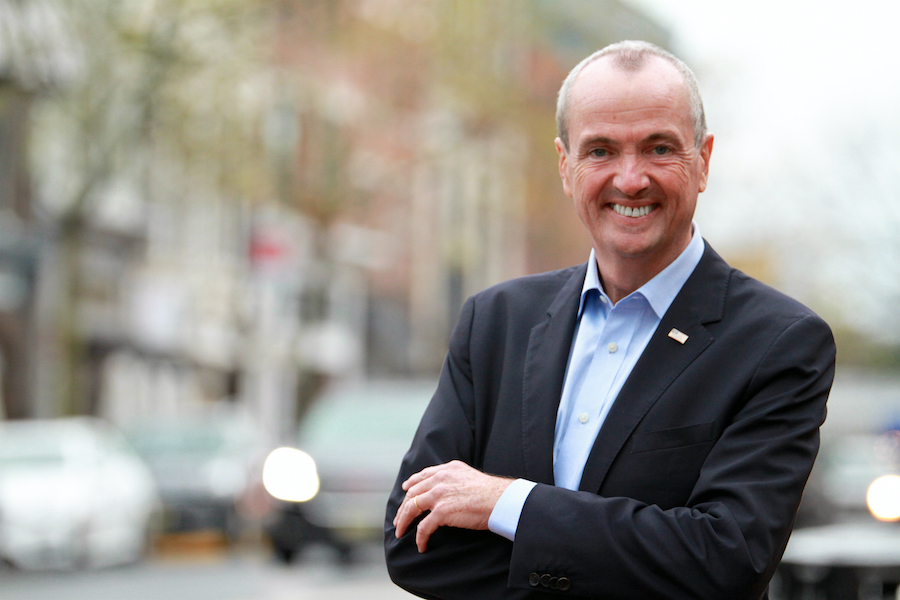 The other gubernatorial race is far less competitive and such special options offer much greater betting mileage.
Democrat Phil Murphy is running for a second term in New Jersey and prohibitively priced at 93 cents on PredictIt, or just 1.03 on Betfair, to beat Jack Ciatterelli.
Murphy won by a 14.1 percent margin in 2017 – higher than the 8.5 percent margin on BetOnline's handicap market.
Polls here are again all over the place, with Murphy's lead ranging from 17 percent last month to just 4 percent with Emerson in the latest survey.
PredictIt also offer markets on the vote in three specific districts – Monmouth, Morris and Gloucester.
Wide Range Of Mayoral Elections And Markets Available
There are also several Mayoral Elections, although in some cases the biggest action has already occurred at the primary stage.
For example, Eric Adams won a thrilling, back and forth race to be the Democrat candidate in New York City.
For the main event though, he is a 99 cent chance on PredictIt. BetOnline offers a handicap market here, with 1.83 available on above or below a 44.5 percent winning margin for Adams.
Likewise in Boston, Michelle Wu has emerged as overwhelming favorite in her run-off against Annissa Essaibi George – PredictIt has her at 98 percent.
Seattle is more competitive, where Bruce Harrell has gone from outsider of two against Lorena Gonzalez. He's currently a 1.2 chance with BetOnline, compared to 4.0 for Gonzalez.
Alternatively the buy option for Harrell has slipped this morning to 72 cents with PredictIt.
The most competitive races can be found in Buffalo and Atlanta.
In the former, four-term incumbent Byron Brown lost the Democrat nomination to India Walton, but is running as a write-in candidate.
The betting has switched back and forth for weeks and right now, BetOnline can't split them at 1.83 the pair.
Finally Atlanta has an interesting two-stage race to replace Keisha Lance Bottoms, who is standing down. The winner will be a Democrat, but which one is far from clear.
Several candidates are on the November 2 ballot but, assuming nobody receives 50 percent, the top-two will go forward to a run-off, scheduled for November 30.
The final pair is highly likely to be President of the City Council Felicia Moore, and former Mayor Kasim Reed. The latter was a strong favorite, but he's trailed slightly in polls with Moore and recent money has flipped the betting.
The price to buy Moore on PredictIt is now 57 cents and BetOnline has cut her odds to 1.71. Given how that and some of these other city mayor races have developed so far, though, it would be no surprise to momentum shift again.
Recommended Bets
Buy Terry McAuliffe for Virginia Governor @ 69 cents (PredictIt)
Buy Terry McAuliffe to win by 5 percent or more @ 29 cents (PredictIt)
Lead image: Flickr, CC BY-SA 2.0