The Amazing Story Of The Poker Hole Card Cam & How It Changed The Game Forever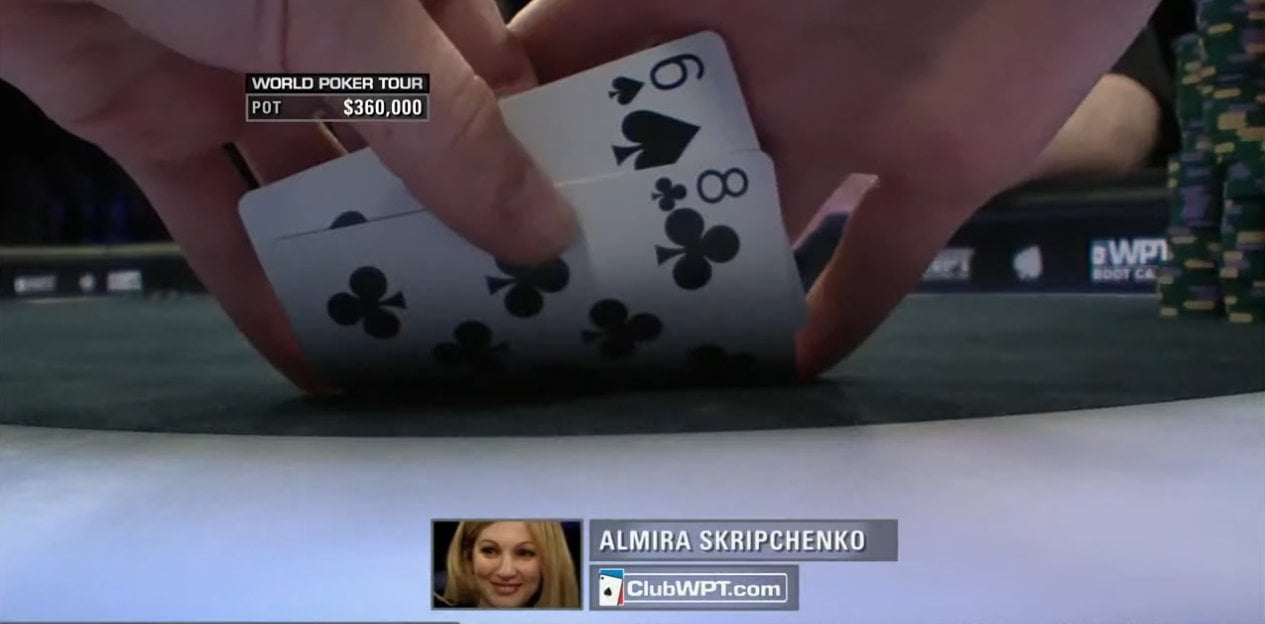 Over the years, there have been several significant moments for poker.
Moneymaker's victory in the 2003 Main Event is often mentioned as the most important one, as it triggered the poker boom and attracted countless people from all over the world to Texas Hold'em.
But it's very likely that poker wouldn't be anywhere nearly as popular as it is today if it weren't for one small gadget: The hole card cam.
It changed how poker was broadcast on TV, making the coverage much more entertaining and engaging for the average viewer.
The poker hole cam invention was perhaps the single most important development in the past few decades.
It gave viewers at home a chance to become much more involved with the covereage and feel like they were playing along, all while learning a trick or two from the best players in the process.
Henry Orenstein: The Man Behind The Hole Cam
Poker first appeared on TV back in 1972. Given the game's popularity in the US, there's always been an audience for poker, but before the hole cam the game just wasn't a great fit for TV.
The people at home could see the players and their actions but they had absolutely no idea what cards they were actually holding.
Commentators and announcers had to rely on their own skills and guessing abilities to try and figure it out. The crucial information was missing.
While it was clear that something needed to be done if poker was ever to become mainstream TV, no one had a solution. Then Henry Orenstein came along and changed poker history forever.
Orenstein (1923-2021) was a Polish-born toymaker, entrepreneur, inventor, professional poker player and Holocaust survivor who came to the US after the war.
He sadly passed away in December 2021, aged 98, devastating fans around the globe.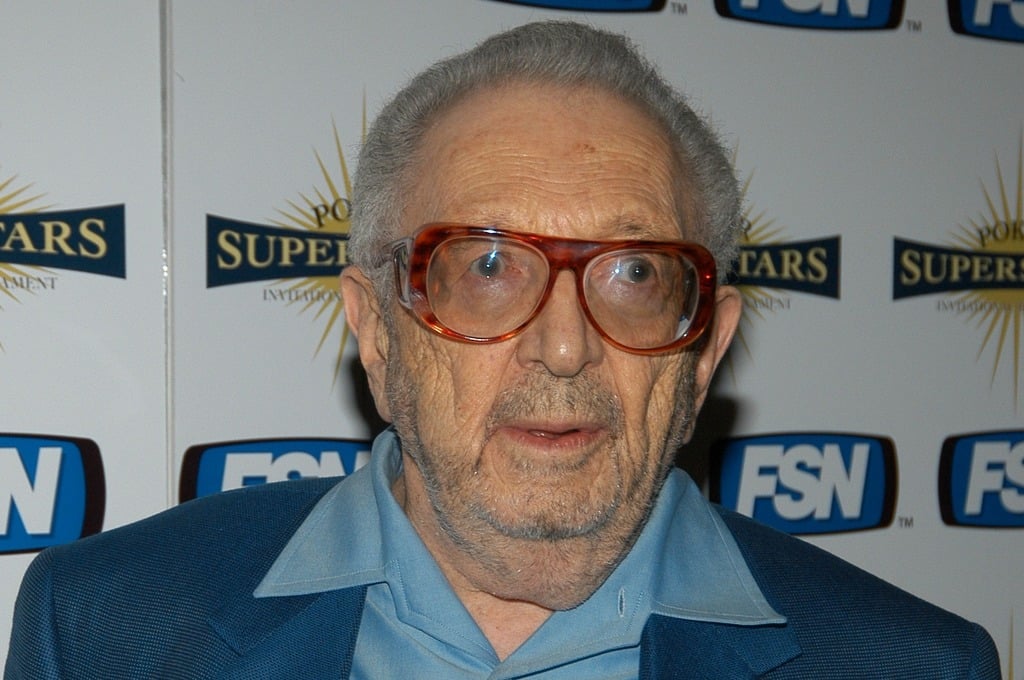 As inventor of the hole cam, his contribution to poker will never be forgotten.
He came up with the idea when, despite his love for the game, he realized that even he was bored watching poker on TV.
So, he sat down and came up with the poker hole cam idea, which would become one of more than 100 patents filed under his name.
Henry Orenstein introduced the hole cam idea to a friend and a man who played a huge role in the development of televised poker, Mori Eskandani.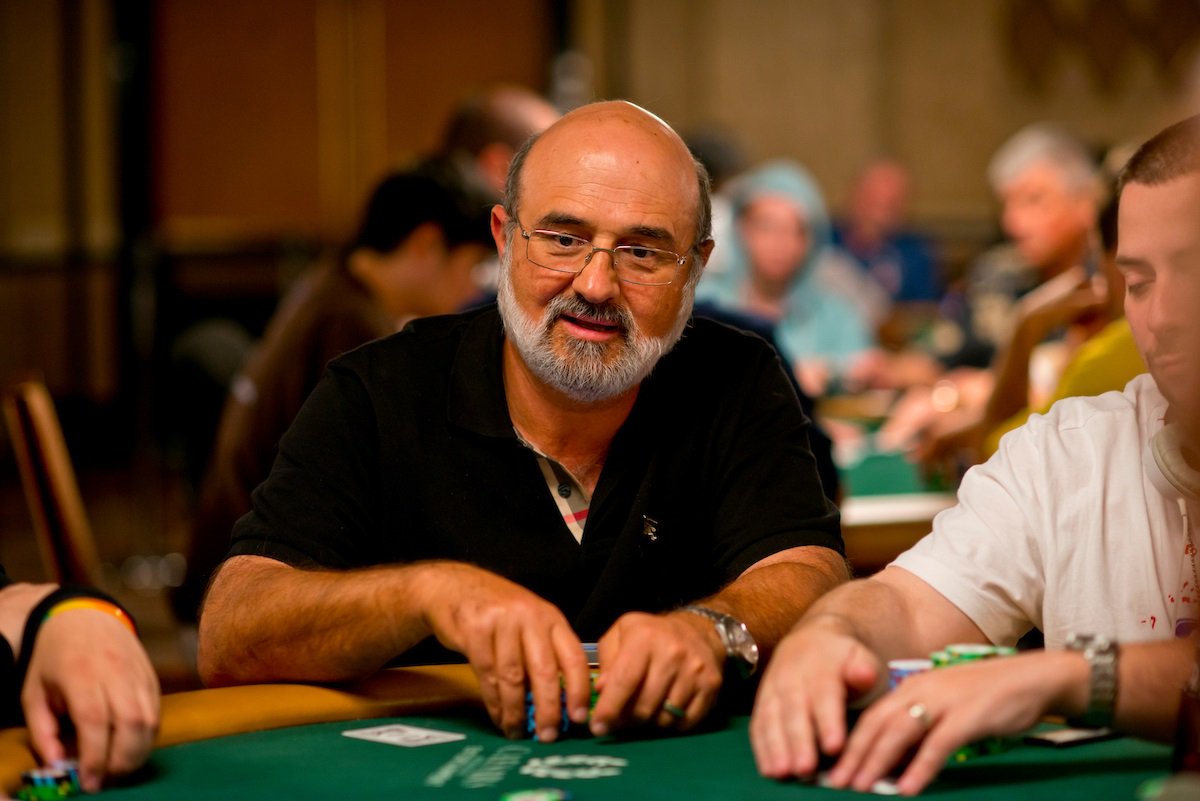 A seasoned TV producer, Eskandani was the main driving force behind hugely successful poker shows like High Stakes Poker and Poker After Dark.
But back in the 1990s, he wasn't sure what direction to take, either.
When Orenstein came up with his invention in 1995, Eskandani initially dismissed it, thinking that professional players wouldn't want to share their secrets with the whole world.
Orenstein responded that he was underestimating just how much people wanted to be on TV – and as it turned out, he was right.
The inventor knew he had a winner on his hands; it was just a matter of putting it before the people's eyes.
It took a few years, but his revolutionary invention would forever change the way we enjoy poker on TV, finally making poker shows worthy of airing during normal time slots instead of post-midnight.
The Hole Card Cam Revolution
The miniature cam that Orenstein invented allowed for the filming of hole cards during hands. This information created much more space for the commentators as they had something to actually work with.
It also made poker shows much more exciting and enjoyable to watch.
The camera was first officially used in 1999, filming the UK's Late Night Poker show. Unsurprisingly, the show became a huge success and is one of the first poker shows that people really remember.
For the first time in televised poker history, viewers could keep up with the action, knowing what cards the players were holding and what hands were folded.
It added a whole new dimension and, despite initial apprehension, everyone loved it.
Some players who had certain concerns soon realized that popularizing poker was in their best interest as well.
After all, the only way to keep the game alive is if you have a stream of new players coming in, and what better way to attract them than TV?
Of course, producers had to make sure the hole card information was kept safe during filming, and only a few people would have access to it, to begin with.
This was crucial to protect players and prevent cheating. This wasn't just another TV show; there were significant amounts of money on the line.
In 2002, ESPN decided to start using the hole card camera for their WSOP coverage. The camera was also used during the 2003 WSOP Main Event, which is why Moneymaker's win had such a huge impact.
It wasn't just that he won, but people got to see exactly how he won, seeing every big hand and every significant bluff throughout the tournament.
This made it much easier for the average viewer to identify with the winner.
After that, all poker shows started using hole card cams. Once people were given a taste of coverage with hole cards, there was no going back.
And it made much more sense for TV houses and producers since poker shows were finally picking up some traction.
It turned out Henry Orenstein was right on the money with his thoughts about poker.
It's an exciting game and people can definitely enjoy watching it, but it doesn't make much sense to watch poker on TV without knowing the players' hole cards.
As soon as that issue was resolved, the viewership went through the roof.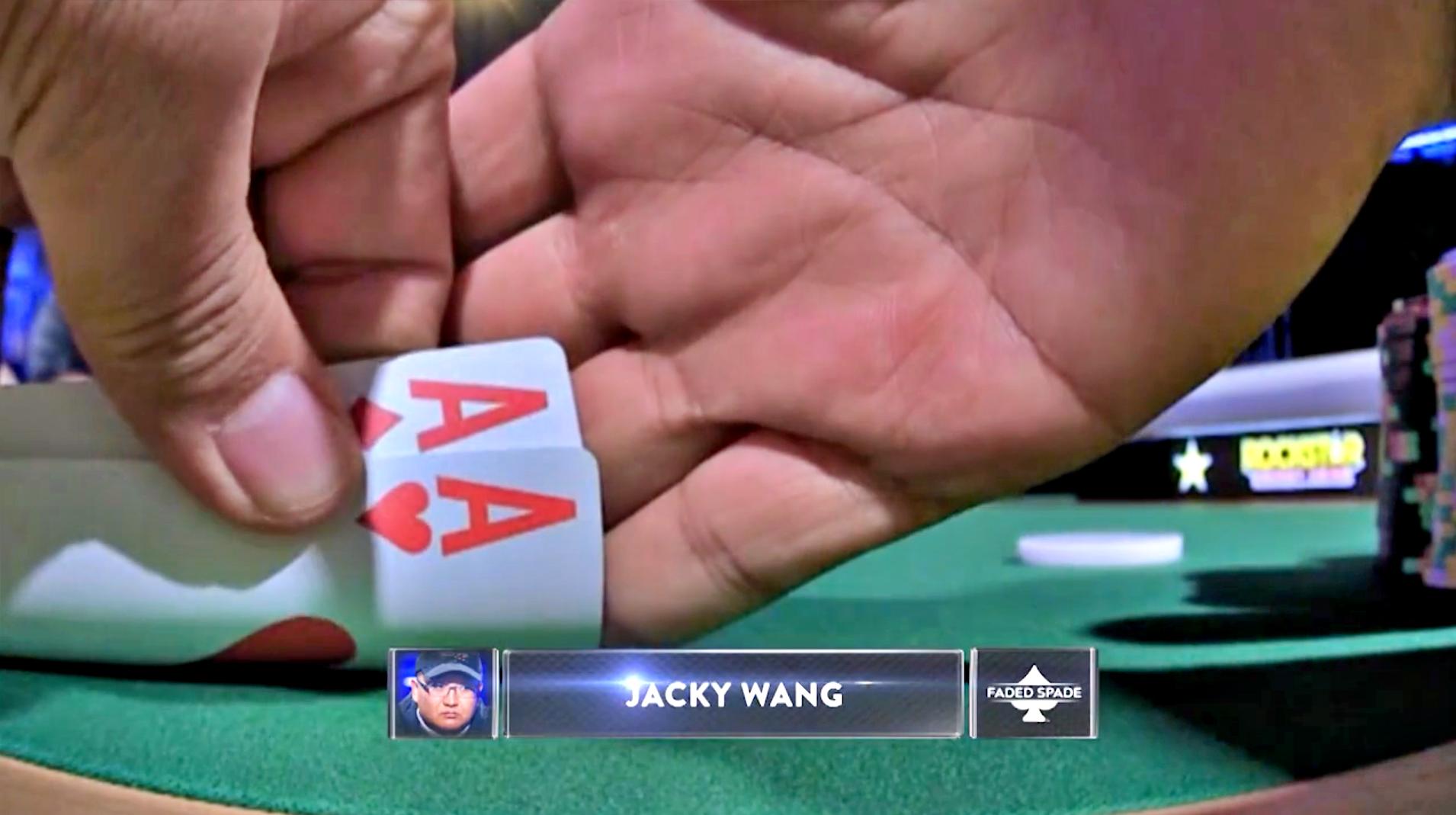 From Hole Cams To RFID Cards
If you've been watching new poker shows, you might have noticed that hole card cams are nowhere to be seen. Albeit one of the greatest inventions in the game's history, it's become somewhat obsolete today.
New technologies make it even easier and more convenient to read the players' hole card information.
Modern-day poker shows mostly use Radio Frequency Identification (RFID) cards, which have chips embedded in every card in the deck.
Tables are equipped with RFID readers, which capture this information and send it to production.
RFID cards are more convenient for the players, as they don't have to position their cards perfectly in front of the camera.
In the old days, it was quite common for viewers to miss the information on one or both hole cards simply because the player didn't flick them properly.
You could say that RFID cards are a natural evolution of poker hole card cams. It's the same idea, just using advantages provided by modern technology to make everything even easier.
Of course, like all tech, RFID cards are also susceptible to certain risks, so producers have to make sure the information is guarded, especially as many poker shows are streamed live, with little or no delay.
We Owe A Debt Of Gratitude To Henry Orenstein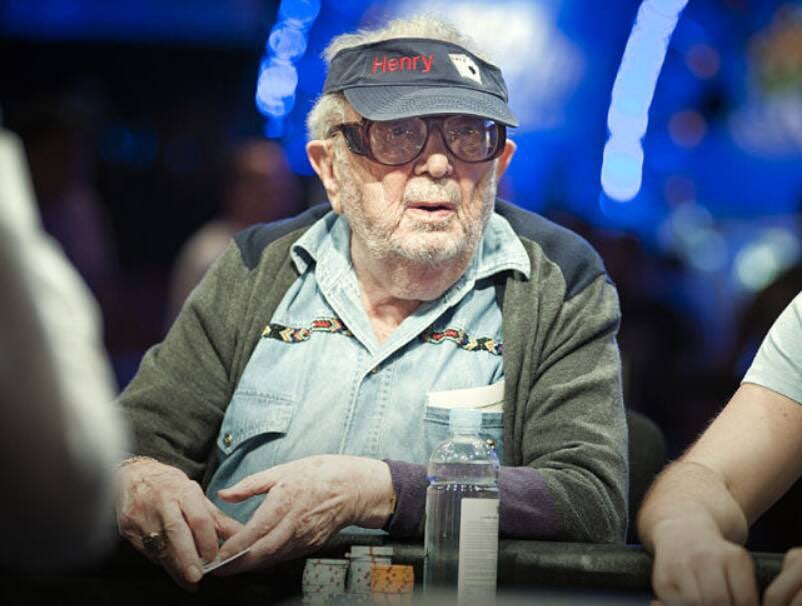 It's safe to say that if it wasn't for the hole card cam invention, poker would never have become as popular as it is today.
It was thanks to Orenstein's brilliant idea and his willingness to see it through that televised poker exploded and never looked back.
Professional poker players certainly owe some gratitude to him as well. Thanks to his invention, which made poker so popular, the game was flooded with newcomers.
This meant the game continued to grow over the years and today tens of thousands of people flock to Las Vegas each year to play in the WSOP Main Event.
The hole card cam gave everyone an opportunity to see a poker mind at work. It allowed viewers to experience the excitement of big bluffs and crazy hero calls together with the players.
And it was that feeling more than anything else that got people interested in poker.
There are very few games where you can experience such adrenaline rushes while sitting at the table, and the hole card cam made it possible to transmit that feeling to the homes of countless people across the globe.
Will the poker industry ever see another invention as big and impactful?
It's really hard to imagine, but who knows – perhaps there is another inventor out there with an idea that will transform the poker landscape.
We'll just have to wait and see.
Lead image: Twitter/CORG_de_News