10 Beautiful Decks of Playing Cards You Can Actually Buy
Playing cards might just be seen as an instrument of the game in the gambling world but some creative designers are turning them into works of art in their own right.
Here's a look at the top 10 most beautiful decks of playing cards you can purchase right now.
Nature always provides the best inspiration for art. It is no different with playing cards. The wonderful spectrum of colors that occur naturally when rain and light mix to form a rainbow is one of nature's finest spectacles.
Now, manufacturer Fredericks and Mae have designed a deck of cards that mimic the color pattern of a rainbow.
There is something nostalgic and innocent about seeing the formation of a rainbow anywhere. It's particularly special when it is formed in a deck of cards.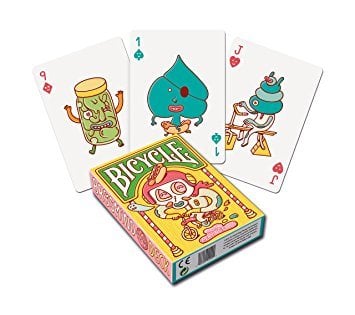 If you are looking for quirky playing cards to start using, stop your search right here.
Want to see a spade wearing an eye patch or a strange-looking slime creature being kept in a jar representing a diamond? Well, this is for you.
Not going to lie, some of these cards are the stuff of nightmares. Most of it is fun and unique. Barcelona-based designer Brosmind is behind the creations.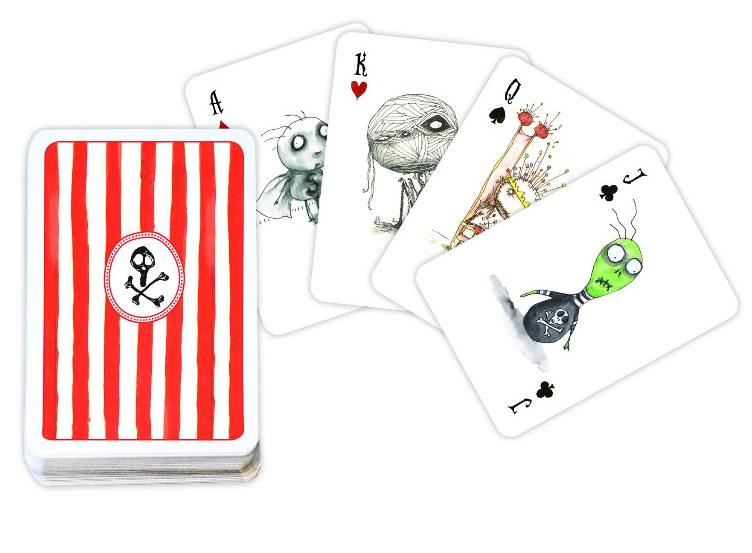 Speaking of quirky cards and the stuff of nightmares. Here's a set of playing cards based on the classic Tim Burton book The Melancholy Death of Oyster Boy and Other Stories.
Designed by Dark Horse Comics, the creative process was overseen by Burton himself. So, you know they have been approved by the big man.
The characters from the book all appear and give a new edge to the classic King, Queen, Jack, and Ace cards.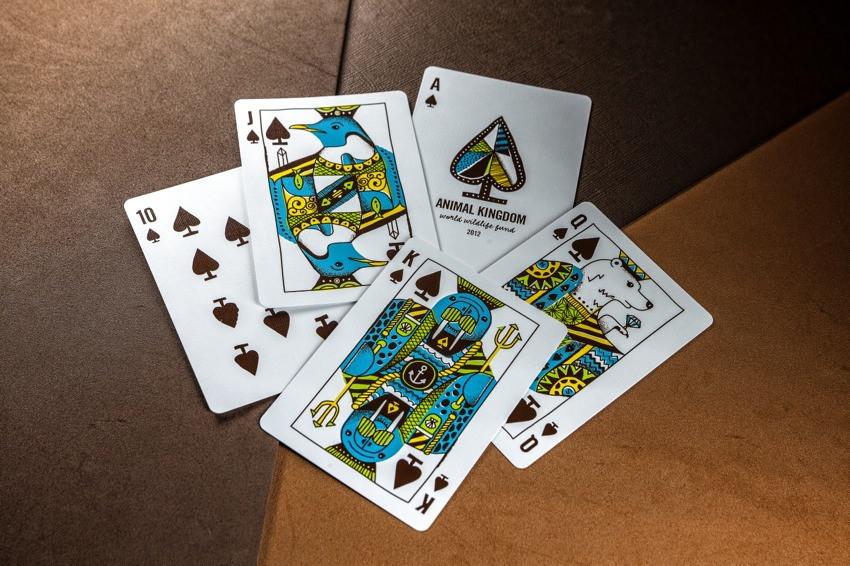 This set of playing cards are special for a number of reasons. Firstly, how cool is it to replace the generic human face cards with animals? The King is a walrus, the Queen is a polar bear, the Jack is a penguin, and so on.
The conservation of nature is very much at the heart of the design by theory 11. The cards are printed on paper from sustainable forests. A $1 cut of every sale will also be donated to the World Wildlife Fund.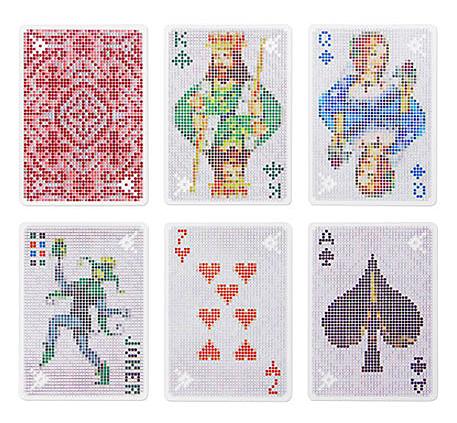 Do you believe in magic? Well, you will after using these Pixel playing cards.
Designed by Kikkerland, these cards offer a pixel presentation. The piece of genius in all this is that you can see through your own cards but your opponents cannot see what cards you are holding.
It's effectively like a two-sided mirror in police interrogation rooms. Visually stunning and very cool.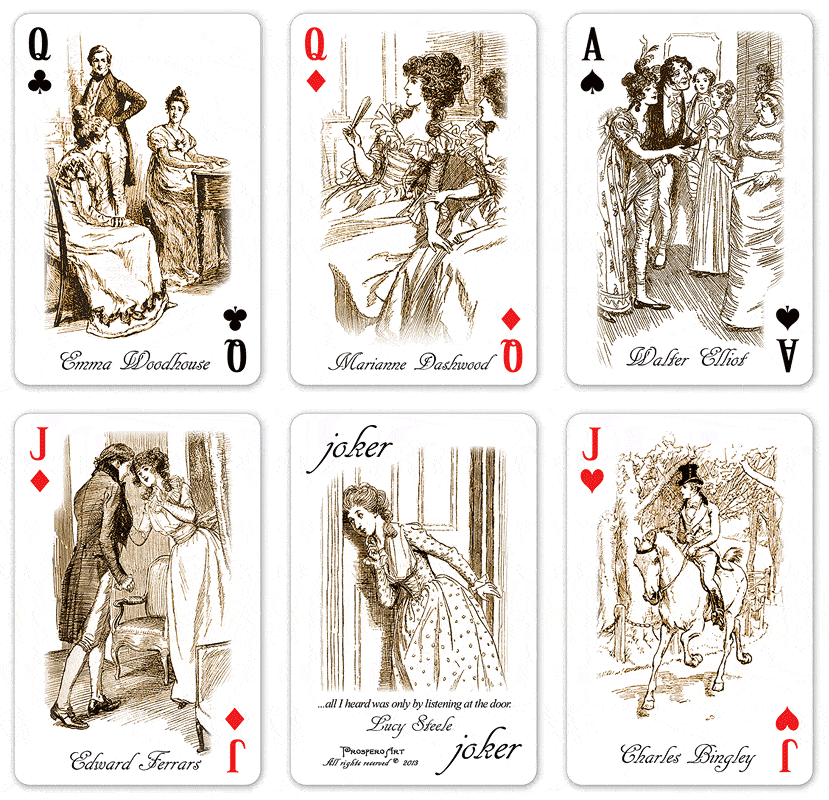 Imagine a deck of playing cards where the characters from Jane Austen's most beloved novels were represented. Emma Woodhouse from Emma, Marianne Dashwood from Sense and Sensibility, and Charles Bingley from Pride and Prejudice. It's an Austen fan's dream.
The cards were designed and illustrated by Chris Hammond and Hugh Thomson. Wonderfully drawn images encapsulate the spirit of Austen in the cards.
Made by Children Cards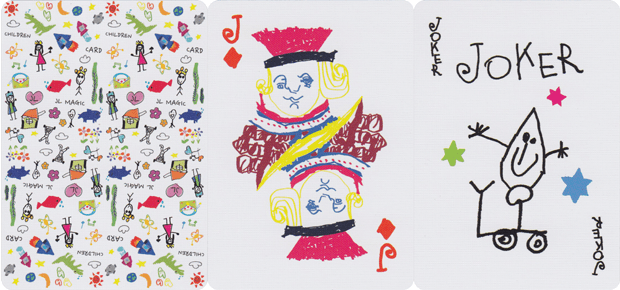 Right, have you ever heard of the Turner Prize? Essentially, it's an award given to works of art that are widely seen as not necessarily being the most visually pleasing but still draw your attention. Well, these playing cards as basically the playing card equivalent of the Turner Prize.
The illustrations have been completed by children in South Korea. Fair play, for kids, the drawings are of a high standard and brilliantly designed by Art of Play. They look very scribbled but still maintain a beauty about them.
A percentage of profits made from these cards also go towards helping children in need in developing countries.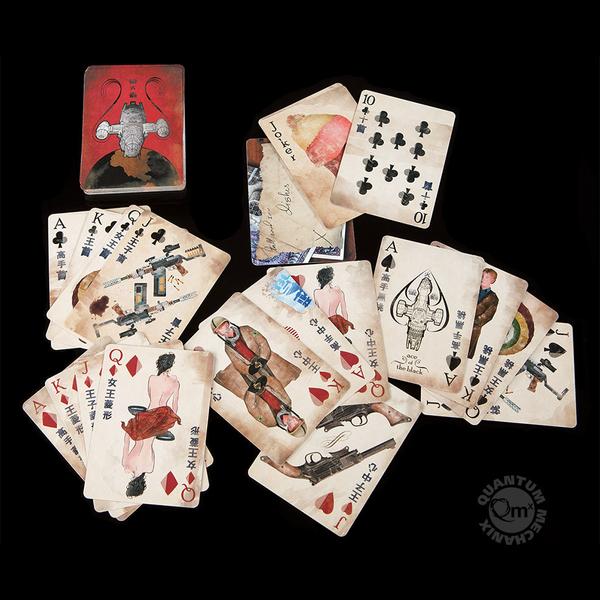 Firefly was a cult smash hit sci-fi television show created by Joss Whedon and starring Nathan Fillion. The plot followed the crew of a small space ship 500 years in the future. They must travel through the undiscovered reaches of space and avoid the grasps of evil aliens and the authorities from their home land in pursuit of them.
These cards were created by Ben Mund in partnership with Quantum Mechanix as a homage to the series that only lasted one season. The cards possess a worn-down look whilst but are still immaculately presented.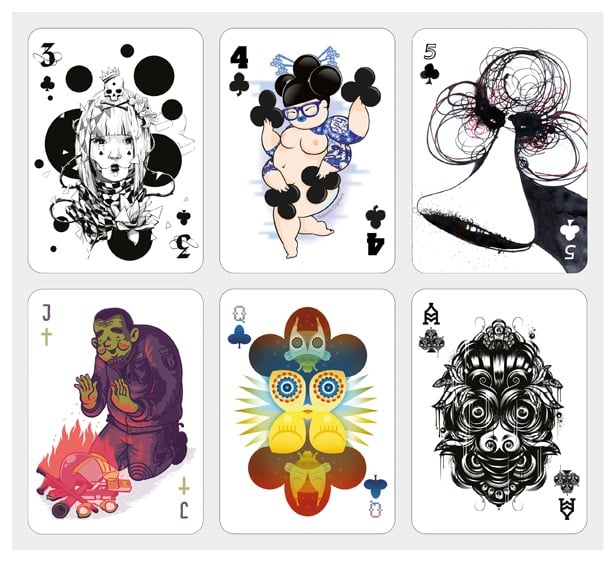 The one thing that makes these playing cards by designer 52Aces special, is that every single card in the pack is unique.
Yes, you can see that the suits remain in place in the corners of the cards but the actual image positioned on each card is individual to the next.
Each card is certain to stir some kind of emotion in those using them. The sets are a limited edition and have already picked up a Red Dot Award for their quality design.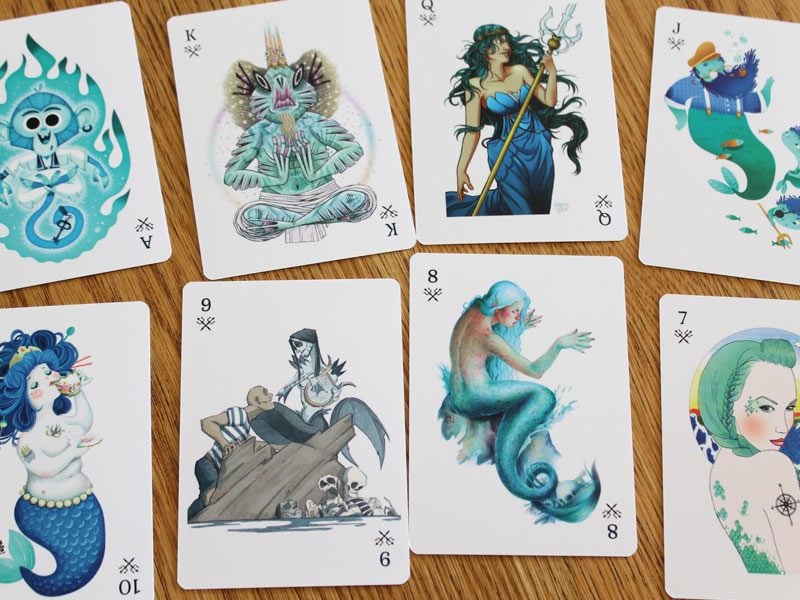 The final entry on this list is a pirate-themed deck of cards. Not your vintage pirates I should add. These pirates are a little different.
The four suits are split into four groups of characters. There are the pirate crew, the cursed pirate crew, royal navy officers, and the mythical sea creatures.
This is something a little leftfield created by Brighton-based artist James Burlinson.